Q1: How did you become a creator?
I started my mummy blog and Instagram when I was pregnant with my first child. As a first time mum everything was new, exciting and not to mention very daunting! I wanted to document my journey into motherhood, remembering all the little milestones to look back on in years to come. It provided me with a new outlet, a new hobby which I throughly enjoy.
Q2: What inspires your posts?
My blog and Instagram grew and I met some amazing, like-minded parents. These are the people who inspire my content. That and my little boy. I never expected the online community to be so amazing. This is where my blog and Instagram became not just about my journey but supporting those on their own journeys.
Q3: What has been your biggest challenge as a creator?
The biggest challenge I have faced is remembering why I started this in the first place. It is so easy to get bogged down with followers, likes and comparing yourself to other people online. I have felt pressure in the past to create content, to keep up my likes and engagement. That content isn't inspired and not who I am. I now remind myself to enjoy what I am doing, and if others do in turn, great.
Q4: And your biggest achievement?
I never imagined my blog and Instagram would reach so many people, why an earth would anyone be interested in me? My biggest achievement is that I have been of support, at one time or another, to someone I have never met before. Being a parent can be incredibly hard and if I can help one person, in any way, than that makes this all worth while.
Q5: What would be your advice to anyone wanting to become a creator?
The one piece of advice i would give someone wanting to be a creator, is honesty and being yourself. Never compare to others, this is your journey and there are people who want to hear it. Be yourself, that's what makes you different and always be honest, or whats the point.
Q6: Your fave Instagram filter?
I love editing my pictures prior to uploading them on Insta, this in itself has become a bit of a hobby and I'm constantly learning new skills. My favourite Instagram filter tends to be Juno.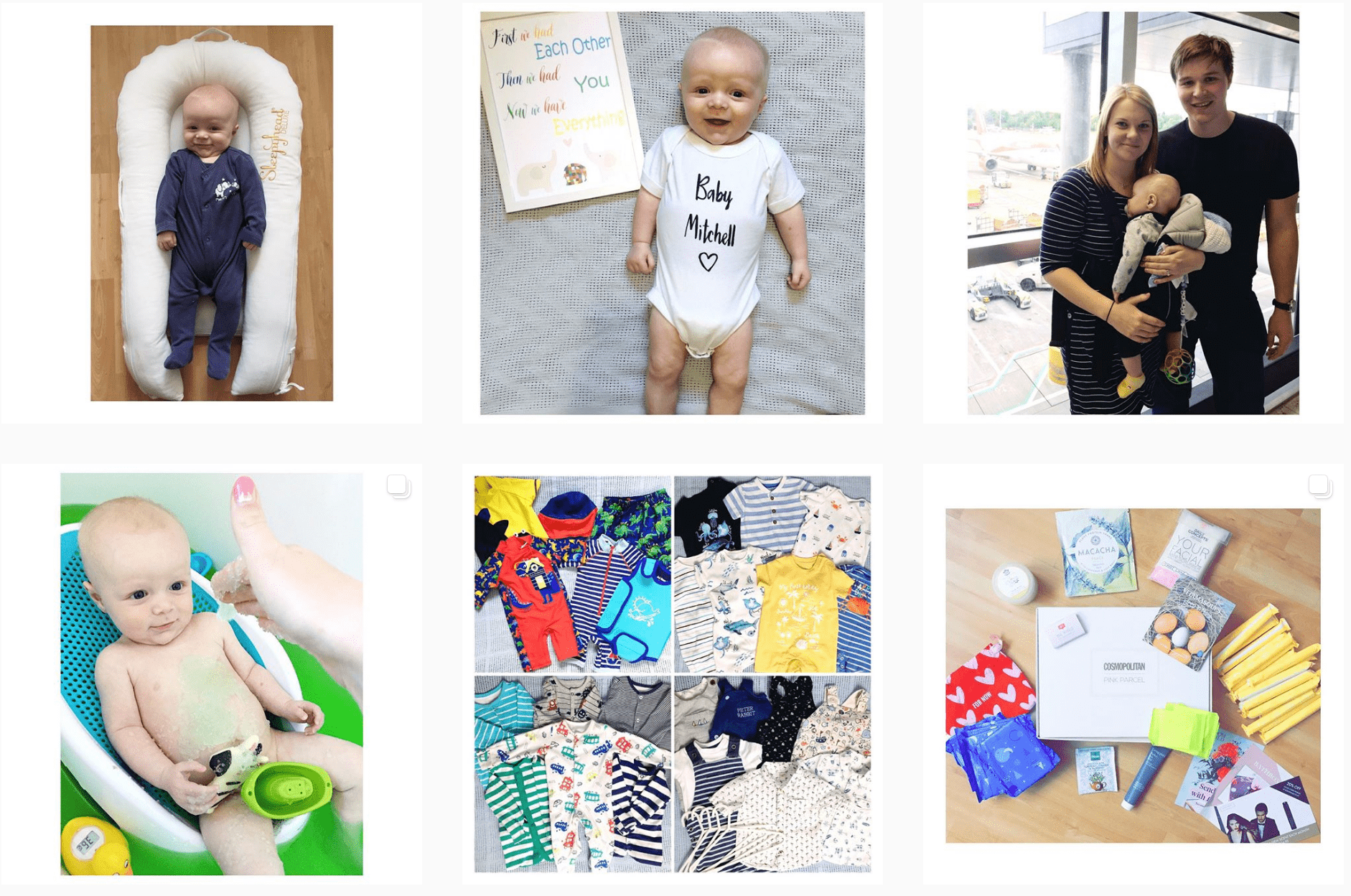 Q7: Your fave Instagrammers?
I love Emily Norris, she's such an inspiration and not to mention family goals!
Q8: Which camera/lighting techniques do you use?
I currently use my good old iPhone 6 and natural lighting. I would love a new phone, but you do not need equipment to create content.
Q9: What's your hashtag strategy?
When thinking of which hashtags to use, I like to think about the audience I would like to reach and the message I am trying to convey. I like to change up my hashtags frequently, using the most fitting ones for each photo.
Q10: The best thing about being a creator is…
Honestly, the best thing I have found since becoming a creator is the people you can meet and communicate with, that you never would in any other walk of life.
Thanks so much for sharing Emma! You can follow Emma's story on Instagram @mummymitchell18 and read her blog here.