Q1: How did you become a creator?
I started by posting photos of my daughter's OOTD and different children's clothing I'd made for my That Little Outfit page and it escalated from there really!
Q2: What inspires your posts?
My children are, without a doubt, the biggest inspiration behind each post – both my Instagram and blog are parenting based so the posts are always something to do with mum life! And, of course, being able to earn money from home so I can spend more time with them is the driving force behind That Little Outfit.
Q3: What has been your biggest challenge as a creator?
Trying to make my page as authentic as possible was definitely a challenge. In the early days I got caught up trying to post what I thought I should be posting, saying the things I thought I should be saying but now I just go with it. I keep it real and true to my family and it seems to be paying off!
Q4: And your biggest achievement?
With a background in teaching, working with the Department for Education was a huge achievement for me. I loved being able to use my professional experience, combined with content creating to support their campaign.
Q5: What would be your advice to anyone wanting to become a creator?
Spend time on your photos, experiment and see what works for you. Be social on social media to build up a following and generate engagement and overall, have fun!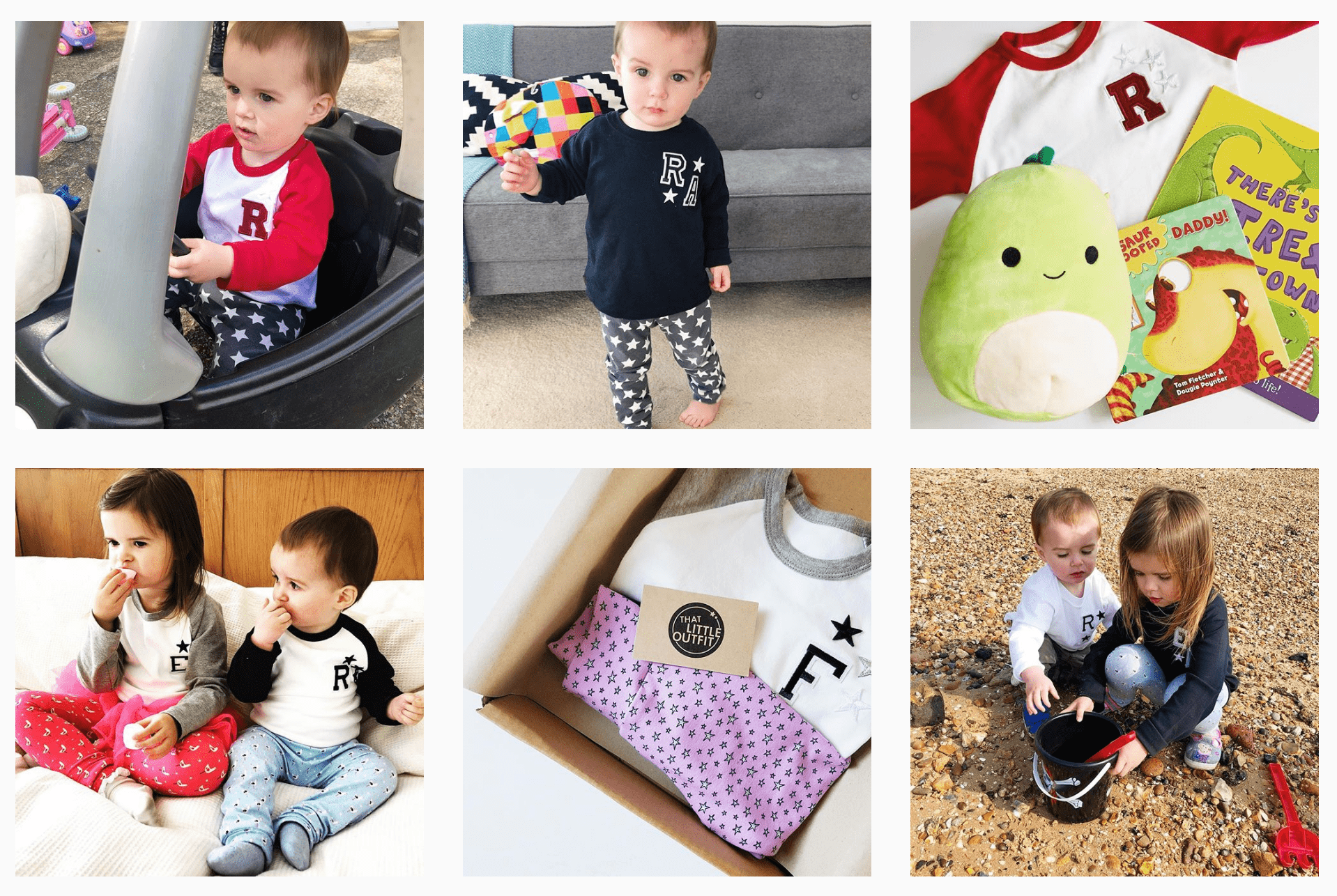 Q6: Your fave Instagram filter?
I tend to use VSCO for my filters (S2 is a personal favourite) but I do love a bit of Juno on Instagram too!
Q7: Your fave Instagrammers?
Ooo, so many! I follow such a varied bunch on Instagram but @itsmotherland and @me_and_orla are my absolute favourites for content creation inspiration!
Q8: Which camera/lighting techniques do you use?
Natural light as much as possible and usually I shoot on my iPhone 8 but do also have an entry level DSLR which takes much better photos – it's just a pain to carry around when I'm running after two small people!
Q9: What's your hashtag strategy?
I always use the tag #thatlittleoutfit so I have the link with my page and then tend to add in 10-15 more appropriate ones, some big and some small.
Q10: The best thing about being a creator is…
Being able to have a creative outlet that is fun and that I can involve my children in.
Thanks so much for the Q&A! Treat your little ones, shop at https://thatlittleoutfit.net/ (we're totally in love with the latest star collection)! Don't forget to follow on Instagram for updates and discounts: https://www.instagram.com/thatlittleoutfit/