Q1: How did you become a creator?
I became a creator by accident really, I got my first GoPro to document my snowboarding adventures. I was always interested in taking photos but did so with my phone up until 2016 when I purchased my first DSLR. It wasn't long after that I traded that in for my Sony mirrorless camera.
Q2: What inspires your posts?
I think nature plays a big role in why I create and what I post. Early on I got really involved in portraits of people but that wasn't doing it for me. I recently got back from a five-week cross country road trip which put a lot of my work in perspective.
Q3: What has been your biggest challenge as a creator?
My biggest challenge as a creator is getting my work in front of who I want to see it. Even though it's easy to get in contact with anyone and everyone these days, I haven't been able to find a way to penetrate the market I'm trying to get involved in.
Q4: And your biggest achievement?
My biggest achievement has been growing my craft and getting to work with some big name brands. I never would have thought I'd be where I am today, every day I can go out and create something better than the last is an achievement in my book.
Q5: What would be your advice to anyone wanting to become a creator?
Find what you love and don't stop till you get where you want to be. There's a ton of people with cameras these days but what separates the mediocre photographers from the great photographers is consistency and persistence.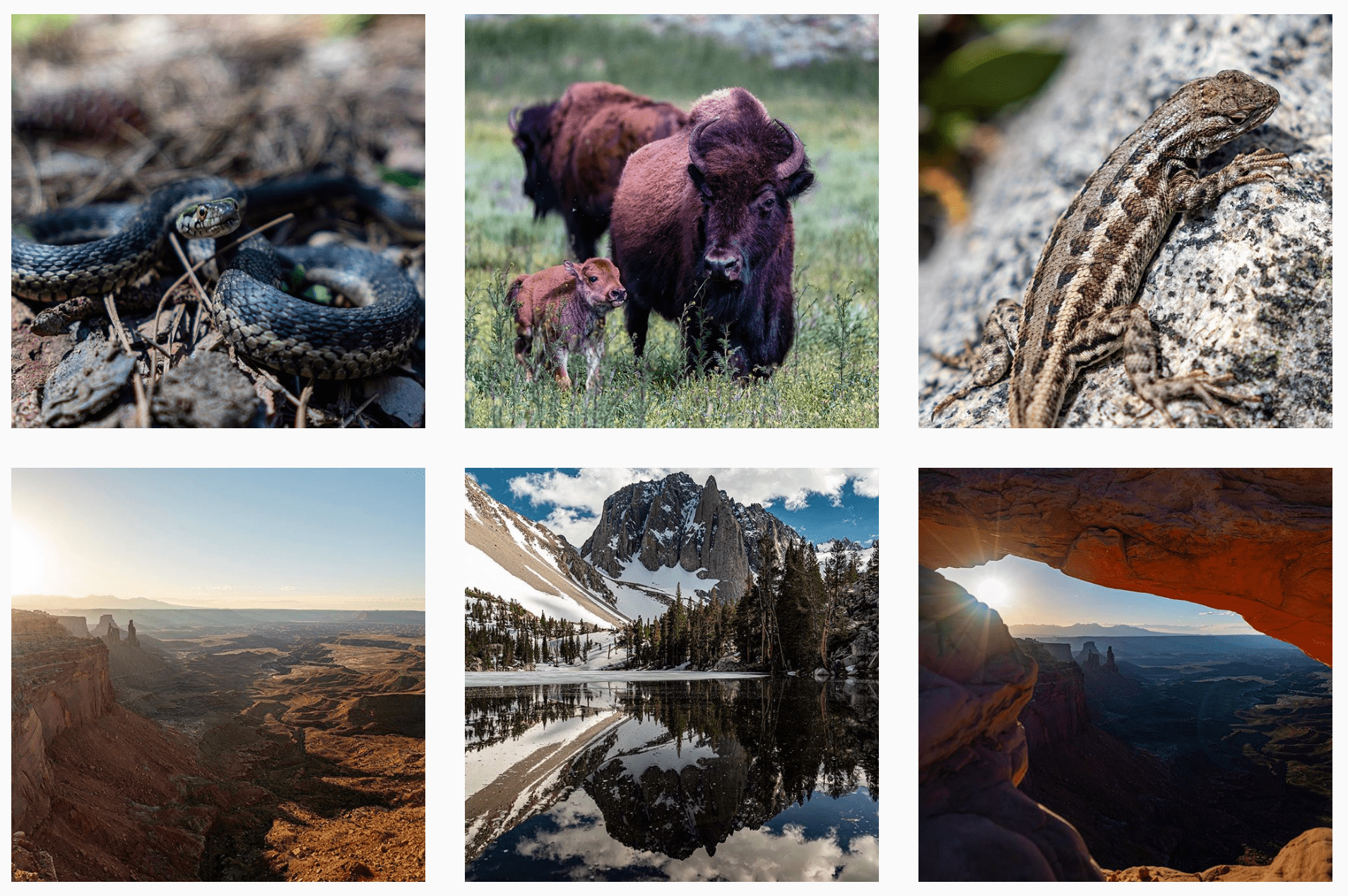 Q6: Your fave Instagram filter?
Ah Instagram filters, in the beginning when I didn't know how to edit x-pro II was my go to. Now I never use a filter and edit each photo individually. I tried using presets but it never stuck with me.
Q7: Your fave Instagrammers?
I have a few, @chrisburkard was the original inspiration for my adventures and travel. @jimmychin also played a big role in how I went into the craft and developed a style. I find my taste has changed since I first started but these two definitely played a big part in my early photography.
Q8: Which camera/lighting techniques do you use?
I use the Sony A7RIII, A7SII, DJI Mavic 2 Pro and occasionally the GoPro Hero 6. I love natural light and try to shoot in it almost always. I've even got myself to love shooting in harsh light. Shadows and light are my favorite elements right now.
Q9: What's your hashtag strategy?
Hashtag research is a crucial part of being seen on Instagram nowadays. I try to use relevant tags to my post plus adding in popular tags to try to hit the top posts section. I've tried just about everything and don't know what works best at this point in time. I think to try it all and see what works best for your content/page is the best you can do.
Q10: The best thing about being a creator is…
Being able to work on projects you're interested in and want to work on. I love when clients hire me and give me full creative control. Making my own schedule is also a big advantage and is what enabled me to go on the cross country road trip. I think I like the freedom the best, freedom to create and explore is a beautiful feeling.
We're totally inspired by the amazing @4th.photo feed – thank you so much for sharing William!