Q1: How did you become a creator?
Before I set up my public Instagram page, I used to post random bits on my personal, private page. A couple of friends said that my posts made them chuckle and that they should be shared with everyone! So I did just that! Two years later and I'm still discovering just how fabulous Instagram is!
Q2: What inspires your posts?
Anything and everything really! My kids, my partner, a weird person I see on the street! I try to make my posts as relatable and authentic as possible! No one wants to read posts that make them feel bad about their own lives. It's important when you have a platform to let people know that everyone's life can be tough at times!
Q3: What has been your biggest challenge as a creator?
Luckily it's VERY rare, but receiving criticism about a post! When you pour your heart and soul out for people to read and you get a negative comment, it really knocks your confidence!
Q4: And your biggest achievement?
I wrote a post for Emma's Diary about post natal depression and it was liked by over 3000 people and was shared by over 500 people. I had people messaging me telling me how much it helped them and how it changed their way of thinking. It felt amazing knowing that I was genuinely helping parents in their time of need!
Q5: What would be your advice to anyone wanting to become a creator?
It's such a horrible cliche but just be yourself! It's no good creating a page under a false persona because eventually it will slip! Also try to make your photos as bright, clear and uncluttered as possible! The way people see your page is half the battle.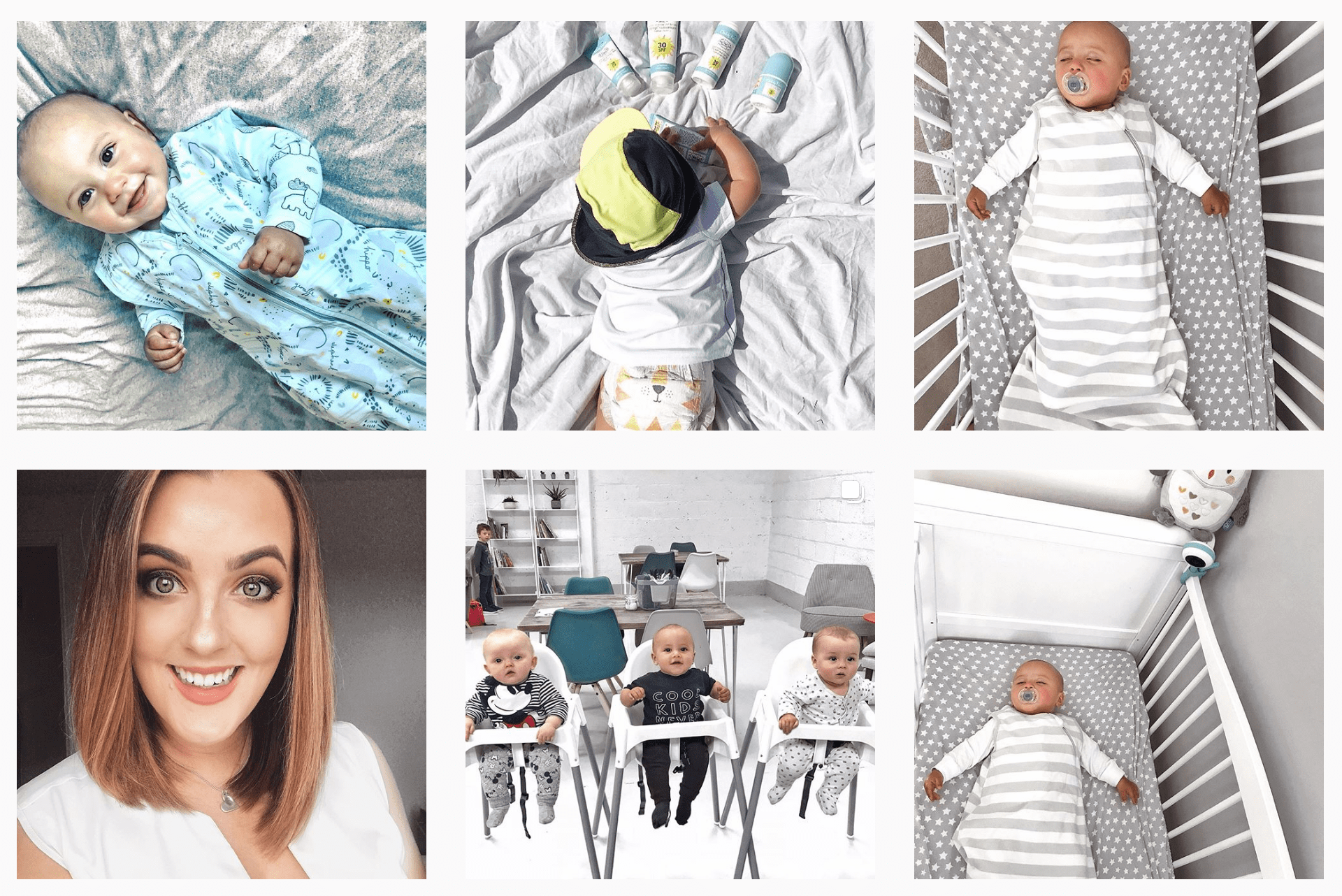 Q6: Your fave Instagram filter?
I tend to use Aden but turn it down, up the brightness and up the sharpness. I also have an app called Snapseed which is fabulous at editing photos and making them look more professional.
Q7: Your fave Instagrammers?
There's a few pages I'm loving at the min…
@mumofmadlads
@notyour_averagefamily
And @cailynsmummy
All their posts come across as so genuine!
Q8: Which camera/lighting techniques do you use?
Always use natural lighting and make your photos as bright as possible. I'll usually try to take my photos on a white background too as it really makes the main focus pop.
Q9: What's your hashtag strategy?
I'll scope out pages similar to mine and see what hashtags they are using! Sometimes I will google "best hashtag for…." but that tends to bring up hashtags that have millions of posts! Avoid using them as your post will just get lost!
Q10: The best thing about being a creator is…
Receiving messages/comments from people saying what you've said has helped them! I also love helping to promote small businesses!
Thank you Megan! You can follow Megan's story here: @mumvsspuds