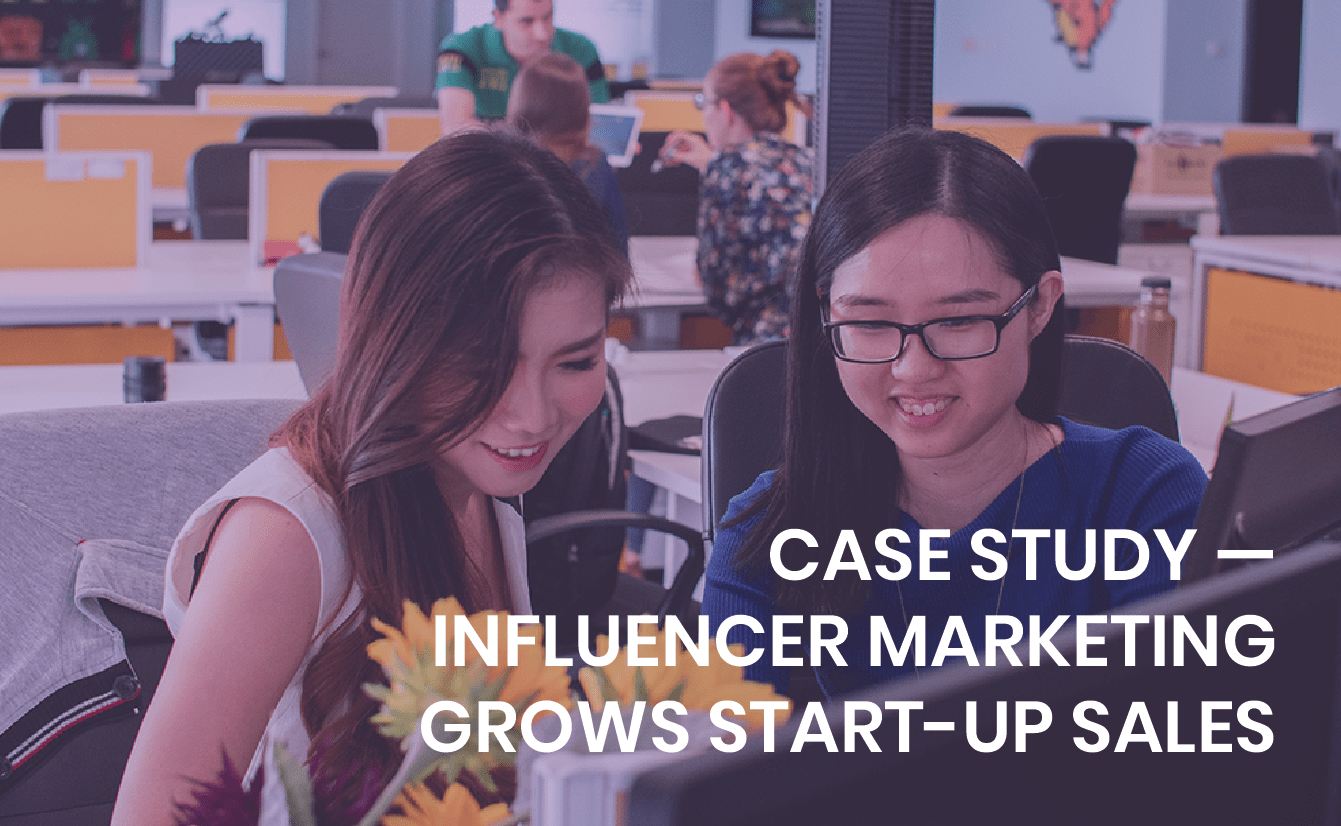 There is no shortage of research to show that unprecedented portions of marketing budget are now being assigned to influencer activity. A survey by the World Federation of Advertisers found that a resounding 65% of the world's top 34 advertising brands plan to increase spend on influencer activity within the wider marketing mix.
More money, then, is being allocated to influencer marketing, but how does this align with overall marketing budget growth and spend? A global study from Rakuten Marketing found a near doubling of spend on influencer activity over the past two years, to reach 40% of marketing spend in 2019. In the UK, that means that marketers now set aside in excess of £800,000 each year for influencer campaigns.
Influencer at the core
Primally Pure, a natural skincare start-up, has shifted the dial further still, relying on a heavily influencer-led marketing strategy from its inception. Conceived by Bethany McDaniel in 2015, this fledgling business has grown from McDaniel creating natural products in her own home, to now selling almost 4,000 products per month.
Influencer marketing has been integral to the company's marked growth. "We just worked with influencers. That's all we've done until pretty recently," McDaniel told searchenginejournal.com.
Take a moment to let that sink in.
People trust individuals, not brands
The starting point for Primally Pure was a great product. Naturally, no business is going to be a success without an excellent product (or service) at its core.
Primally Pure nailed its influencer programme by finding like-minded influencers, and also partnering with their offshoots. A bit of sideways thinking can be useful for gaining extra mileage.
The brand worked closely with its influencer partners sticking to a clear mantra: produce awesome products, offer them some, be a nice person…profit.
So far, so simple. The power of word of mouth is nothing new, but the extent to which consumers now trust peers (family, friends and acquaintances) is increasing. It is also extending to encompass trusting individuals over brands, even if they don't know these people personally. In other words, influencers.
Affiliate deals tap into partners' reach
As well as working with its influencers to create giveaways and exclusive discounts for their audiences, Primally Pure also set up affiliate deals to give them a share of revenue cuts.
Taking a 'you scratch my back, I'll scratch yours' approach effectively opened up new revenue streams. While tools like Facebook's Branded Content allow influencers to effectively 'tag' the brand and avoid getting burned by poorly defined ROI, they still just scratch the surface of influencer's potential. Influencers and content creators often have large audiences; affiliate marketing enables brands to escalate the relationship and monetise that reach.
In the case of Primally Pure, setting up an affiliate programme (giving partners a slice of the revenue pie when their audience clicks and converts) has accounted for a quarter (25%) of its sales.
While the brand has recently added social media paid posts, PR and events to its marketing strategy, it still runs Instagram giveaways with a complementary brand each month. These may not drive major sales, but strategic partnerships with the likes of luxury US department store brand Neiman Marcus add credibility and visibility.
Influencer marketing has become somewhat synonymous with established consumer-facing brands doing token paid Instagram partnerships. What Primally Pure has achieved demonstrates that savvy influencer marketing can be a key driver of start-up success. Supplementing influencer activity with affiliate programmes is a clever tool for marketers in all sectors to be aware of.
about
InfluBase is a micro influencer agency based in Soho, London. We bring creators and marketeers together to create powerful partnerships. 
InfluBase is a division of ContentStars Ltd.