MICRO-INFLUENCERS |  23rd JANUARY 2019
CMA action highlights transparency & authenticity benefits of micro-influencers
Written by Hayley Hayes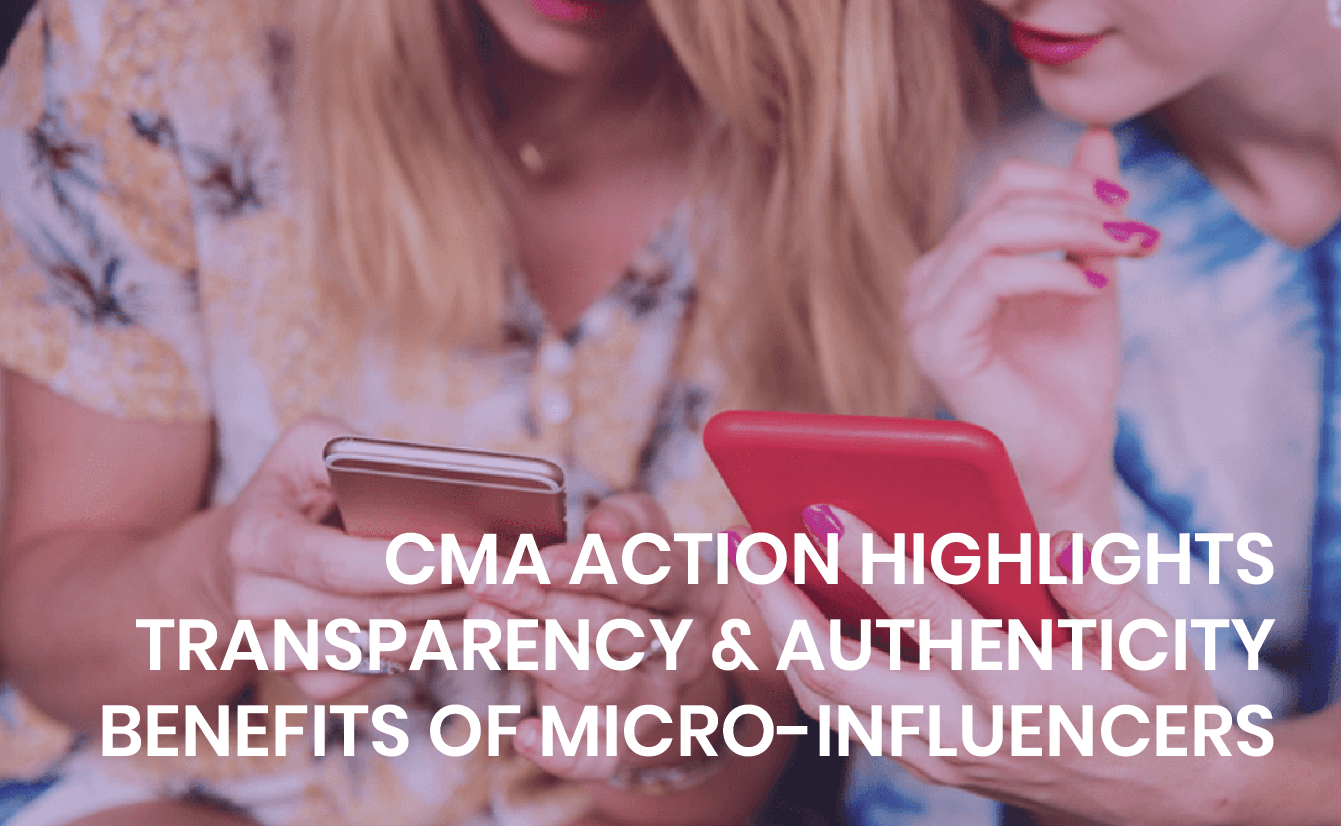 The news that several high profile celebrities have pledged transparency about paid social media posts is a welcome step in the right direction for the maturing influencer marketing sphere.
Britain's Competition and Markets Authority (CMA) has secured formal commitments from 16 celebrities, including Rita Ora, Rosie Huntington-Whitely, Ellie Goulding and Alexa Chung to change how they label posts that they are being paid for by brands. The CMA has also reportedly sent warning letters to several more as yet unnamed celebrities, to review and 'clean up' their social media practices.
Given the potential for people to be misled by seemingly unbiased recommendations from people they admire, influencers have a duty to disclose where they have been paid (whether in gifts or cash) to endorse a brand. This goes beyond a moral duty, such as is dictated by European Union consumer protection law.
The move is reflective of the wider trend for digital natives coming to firmly reject dishonest and irrelevant influencer marketing conduct in recent years.
Millennials in particular are showing a strong preference for influencers who create authentic, engaging content where any brand-related posts are relevant and clearly disclosed.
Findings from the recent Influencer Marketing 2020 report make for interesting reading. 90% of marketers cite proving authenticity as critical to the future of influencer marketing. Close to 70% of the 1,173 marketers surveyed said that authenticity and transparency are key to influencer marketing success. Specifically, engagement data was pinpointed as the critical metric of success for future influencer marketing campaigns.
Along with marketers, 500 consumers were also surveyed for the Influencer Marketing 2020 Report, published by Influencer Intelligence in association with Econsultancy.
The growing shift towards authenticity and engagement is well met by the current emphasis on partnering with micro influencers. The study confirms that issues of reliability and trust are what makes this segment more appealing to consumers, with 61% of consumers saying that they relate better to content produced by micro-influencers.
Moreover, 100% of the industry experts involved in the study agreed unanimously with consumers on the importance of collaborating with influencers whose following is relevant to the brand. One way to distinguish this relevance is to examine whether the influencer in question is a long time fan of the brand themselves.
As disclosure guidelines remain at this stage blurry at best, micro-influencers have come to the fore as preferred partners, based on their innate relevance, authenticity and ability to engage with their audiences over the long term.
about
InfluBase is a micro influencer agency based in Soho, London. We bring creators and marketeers together to create powerful partnerships. 
InfluBase is a division of ContentStars Ltd.