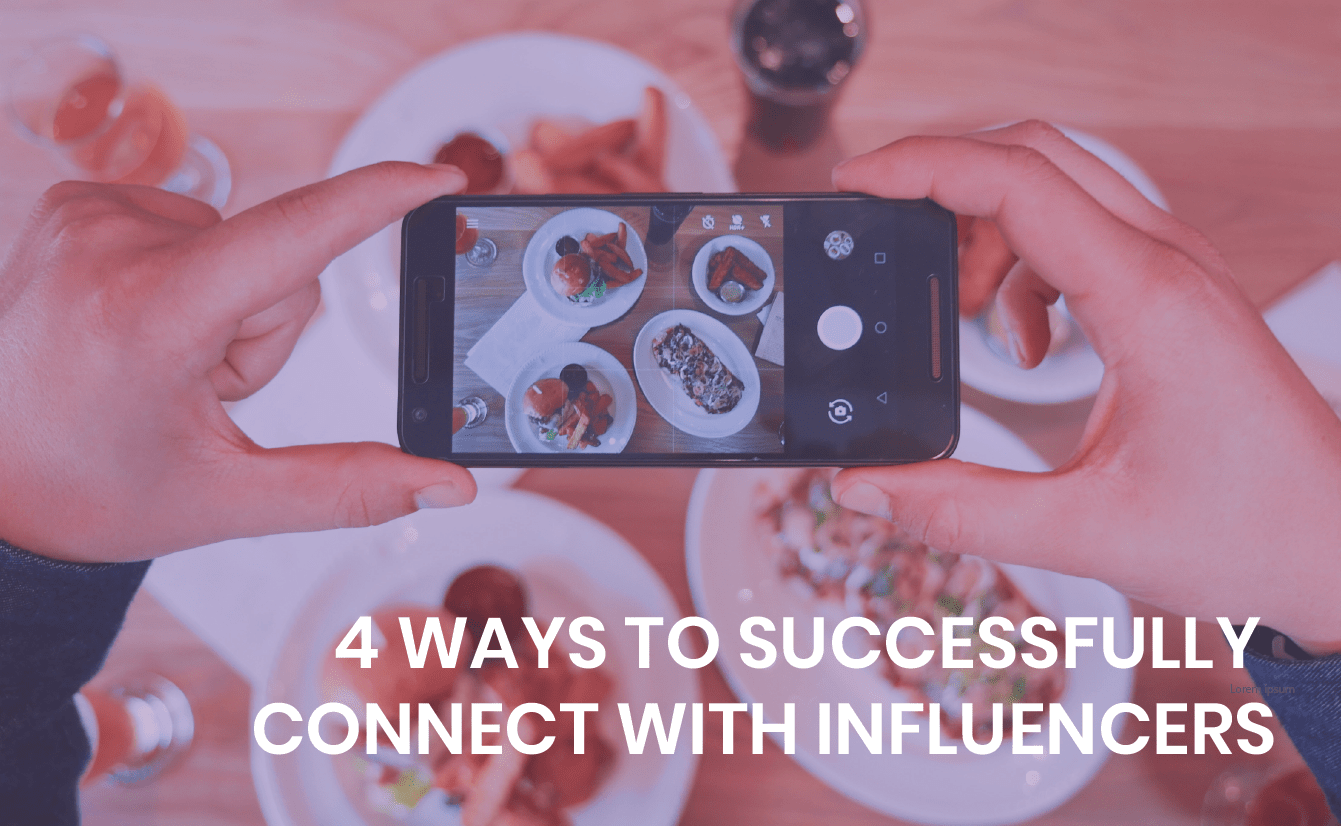 The declining effectiveness of traditional marketing tactics has moved from forecasting to concrete fact. Today, only 9% of digital ads are being viewed for more than one second. Encouraging consumers to connect with brands is a pressing challenge, with seven in ten (69%) of UK consumers saying they don't trust advertising messages.
In this context, the value of reaching potential customers via influencers has become apparent to marketers. Influencers are vital conduits for brands to connect with their audiences. Around half (49%) of consumers depend on influencer recommendations, as reported by the Digital Marketing Institute. Furthermore, 40% had gone on to purchase a product directly after seeing it on Twitter, YouTube or Instagram, trusting influencer's recommendations above those of personally known individuals.
We've blogged plenty about leveraging influencer power to reach potential customers so, assuming we're preaching to the converted, let's move on to how to effectively partner with influencers.
Pinpoint who you want to work with
Chances are that you can reel off the names of a least a few key influencers in your field. The major social media platforms make that easy, serving up suggested accounts to follow based on our own and our contacts' digital behaviour.
That said, there are vast numbers of influencers offering potential to connect to your intended audience that you know nothing about.
One path is to work with a specialist agency. At Influbase we offer a unique discovery service, using a blend of AI and human search to find matched target influencers based on each client's specific brief.
LinkedIn is another useful platform for finding and connecting with B2B influencers in particular. We find that being polite and clear about why you want to connect with influencers is the best approach to build solid, trusting relationships with longevity.
Link to influencers in your blog posts
A consistent, coherent blog strategy is known to be a key driver of high quality traffic to B2B websites. A great blog can establish a business' voice and position it as a thought leader in its sector.
Beyond this, blogs are also an excellent way to build alliances with influencers – a notoriously tricky task.
Mentioning and linking to influencers within your own blog content is an excellent way to build organic connections with potential future partners. Marketing opinion shaper Jeff Bullas advises being upfront when citing somebody else's articles in your own blog post. Reach out to them, says Bullas, let them know you are a fan and you might just build a mutually useful new connection.
State your value offer
Successful influencers work hard to create considered, relevant content that builds a rapport with their following. Then, they nurture these connections by interacting and keeping up a consistent flow of quality posts.
Given that some Instagram influencers can earn upwards of thousands of dollars per post, they can afford to be choosy about who they partner with. Chances are, they receive several cold pitches each day. So how can yours cut through the noise?
We recommend tailoring first contact to show:
a) that you are familiar with their personal brand and not blasting hundreds of influencers with the same pitch template;
b) that you have something of value to offer them.
Believe in your product or service and convey how it will resonate with and benefit their followers. Be confident, without being arrogant, and bear in mind that all influencers need content. You are being helpful. Influencer partnerships are a value exchange – when both sides define objectives and work to deliver them, both reap rewards.
A final thought; having set out on an influencer outreach programme, don't give up. Follow up, continue offering a value proposition and once the partnership is (hopefully!) established, maintain the momentum with creative offers that benefit both influencers and their followers.
Happy connecting!
Photo by Eaters Collective on Unsplash
about
InfluBase is a micro influencer agency based in Soho, London. We bring creators and marketeers together to create powerful partnerships. 
InfluBase is a division of ContentStars Ltd.