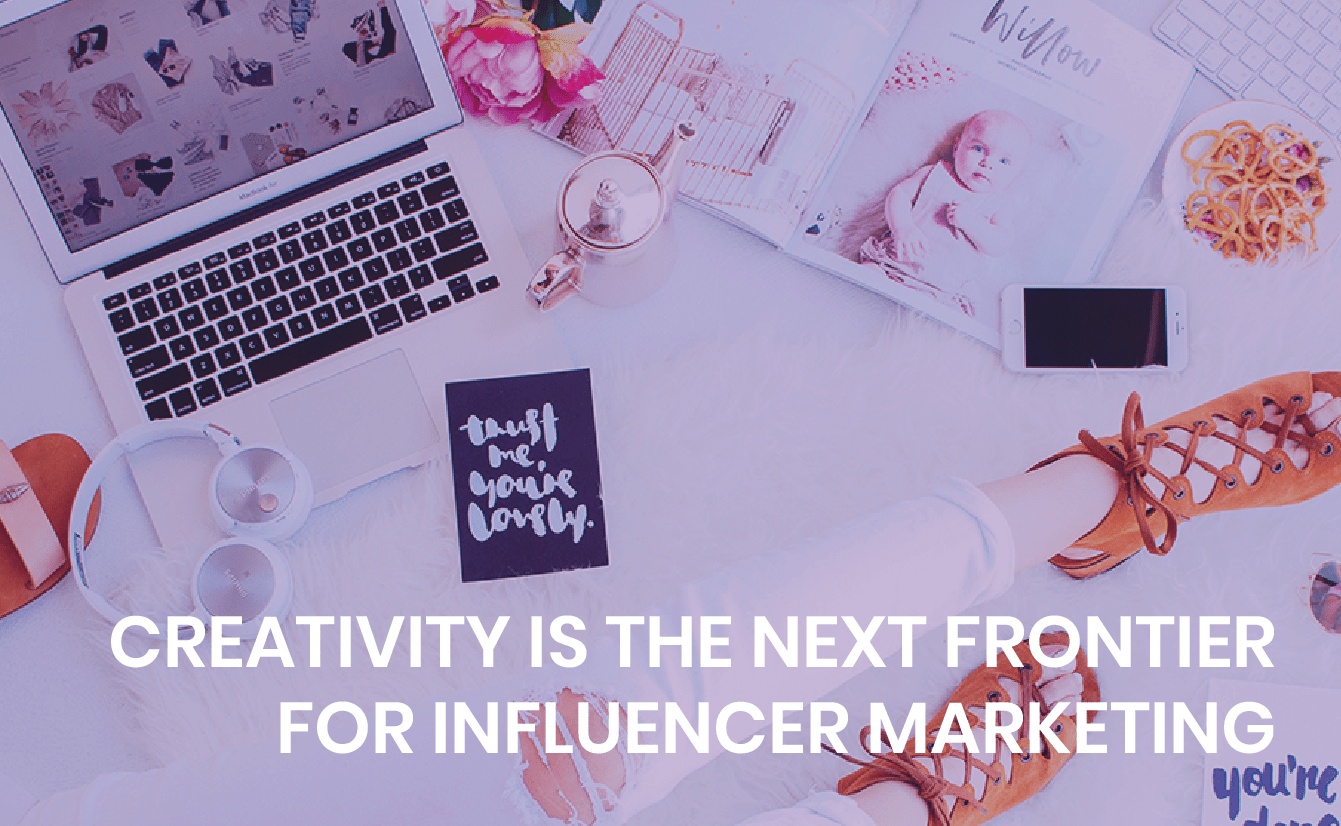 Finding more creative ways to work with influencers is a prime challenge for brands and agencies in the coming months.
Specifically, creative challenges sit within the top three challenges cited by respondents to a global study by Talkwalker. Creative conundrums sit just behind the perennial challenge of identifying the right influential partners on marketers' influencer must-do list.
To date, influencer marketing strategy has focussed more on the who than the how. Marketers have generally measured the value, or influence, of potential partners by their follower count over the ways in which they communicate to them.
As 2018 progressed and issues of trust and transparency came to the fore, emphasis was placed on the authenticity of influencers, their followers and the content they produced.
As we more further into 2019, however, the focus is shifting to how to partner in more creative ways, to devise strategies that deliver more clout than standard paid posts.
Creativity starts with the brief
Around one third (33%) of marketers cite building a strong creative strategy as their most pressing challenge in the coming year (Mediakix)
Brands large and small are already experimenting with novel ways of collaborating to tap into influencer's authority. Marks and Spencer is a pioneer in extracting maximum creativity from its influencer partners – handing over no less than product design for a recent effort.
As reported in Campaign, the partnership saw seven leading fashion and lifestyle influencers design a shoe to feature in the retailer's summer foot wear collection. Inviting influencers to be involved in product development is a bold move for an institution like M&S. 
Each influencer went on to tell their story on Instagram, with one giddily describing her design's inclusion as "something of a pinch-me moment!" This activity works thanks to its authenticity, with a story woven across from Instagram through to a "real life reveal" leading to the story's natural conclusion: an opportunity to buy a unique product.
Storytelling is a creative tactic we can expect to see woven into future influencer activity, as content evolves beyond overt selling and product descriptions.
Collaborate for creative impact
Bog-standard endorsements and unimaginative product mentions are not inspiring. With so many influencers now wielding branded goodies, marketing campaigns needs to get more personal and more imaginative. One effective way to achieve creative edge is to work more collaboratively with your chosen influencers. You chose them for a reason, generally because your target audience relates to them – so tap into this relationship to create content that ignites and inspires.
True co-creation means involving your influencer partners right from the start of the creative process. To extract maximum value from the partnership, it makes sense to work on the brief together.
With a secure, trusted relationship in place, the creative possibilities are boundless. Livestream collaborations can work well for certain advertisers. Brands could sponsor an influencer's live feed on Instagram or Facebook and take it from there with live product unboxing, cooking, Q&A sessions or another format that suits the product, with brand mentions woven creatively throughout the broadcast.
Crossing over into real life opens up yet more possibilities; brands shouldn't underestimate the draw of relevant social personas as brand ambassadors. Fiji Water tied up with fashion influencer Danielle Bernstein and personal trainer Eric Johnson to create weworewhat – an influencer marketing campaign featuring workout videos – hydration supplied by none other than Fiji.
Creative influencer marketing needn't be the sole preserve of glossy brands. B2B businesses could invite industry influencers to conferences and trade shows, supported by social commentary inviting potential customers on a journey from offline to online, and vice versa.
With more brands than ever increasing their influencer marketing budgets this year (two-thirds, says mediakix), the pressure to achieve cut-through is high. Paid posts that merely tell people what they should buy/wear/drink/eat/drive won't suffice in this competitive landscape.
Consumers need a reason to connect with your brand, and marketers will need to formulate more elegant, inventive, people-first experiences to achieve their goals.
Featured image: Photo by Hipster Mum on Unsplash
about
InfluBase is a micro influencer agency based in Soho, London. We bring creators and marketeers together to create powerful partnerships. 
InfluBase is a division of ContentStars Ltd.
InfluBase is a full service influencer marketing agency based in Covent Garden London. We build and maintain our own talent pool of micro-influencers who are pre-qualified to work with a range of brands in many sectors. 
Location
71-75 Shelton St, London WC2H 9JQ