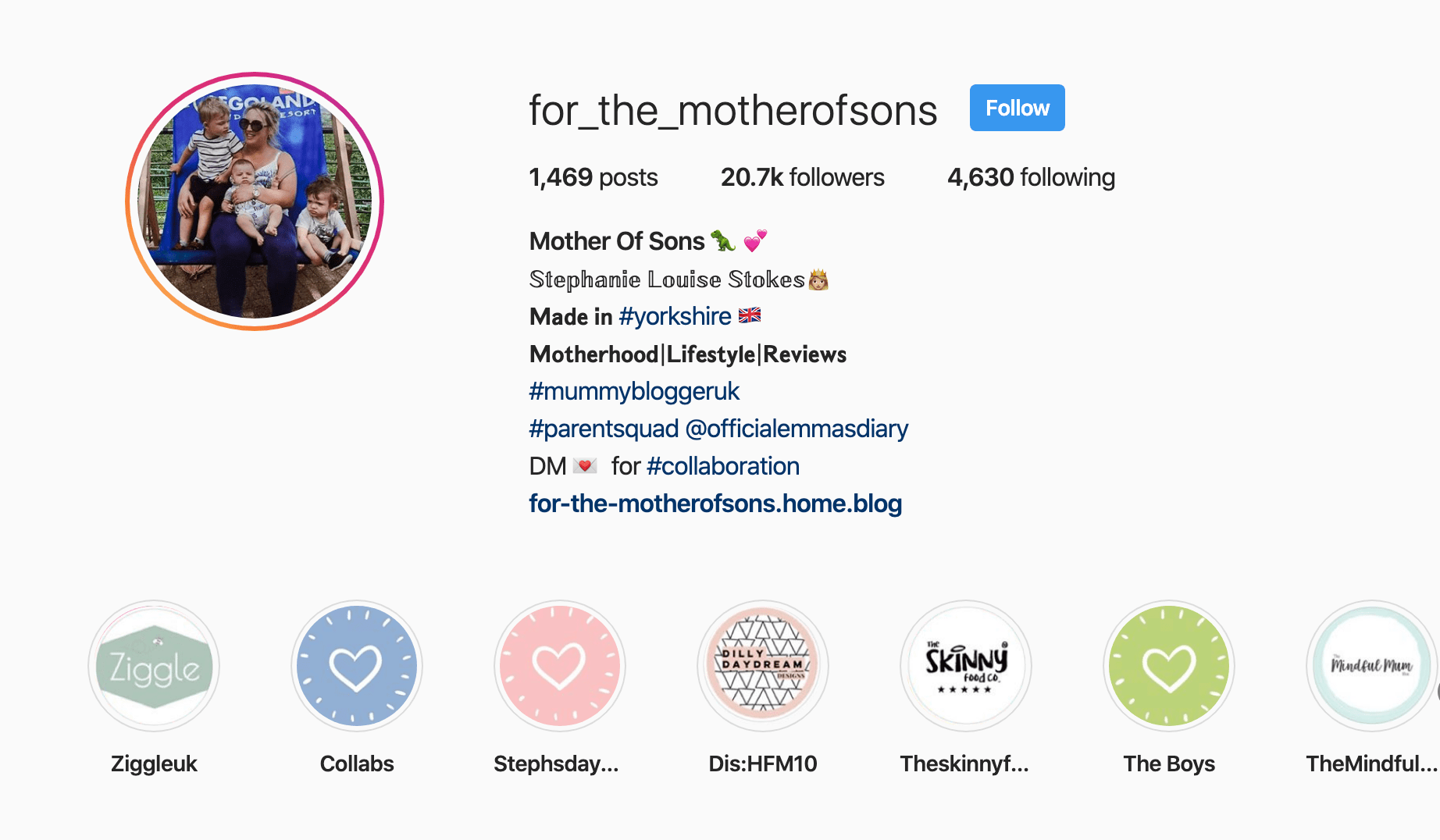 Q1: How did you become a creator?
I became a creator I guess over a year ago. I began writing a blog and then started to use my Instagram alongside to promote mum life basically. It wasn't intentional but I found it a nice distraction having gone from working full time on an acute hospital ward to managing a home with 3 babies… daytime tv wasn't cutting it for me.
Q2: What inspires your posts?
I am inspired by other creators and mum bloggers. I am involved in a huge community – we share advice and tips, and I follow my peers and take inspiration from their pages. I always reach out and ask for help, I'm not shy to get in touch for collaborations with brands and items. I am interested in making mum life easier so products for the kids and mums too are generally what interests me.
Q3: What has been your biggest challenge as a creator?
My biggest challenge as a creator was realising I was one. It started out as a hobby but as my platform grew it suddenly changed the dynamic of my Instagram and I found myself promoting and reviewing products and creating content. The biggest challenge I found was getting the right image and keeping up engagement. I realised that my profile needed to look more professional and Istarted to really think about the content I was posting – consistency is key.
Q4: And your biggest achievement?
My biggest achievement was when Hunter Official got in touch with me and loved a picture I posted of Henry in his wellingtons. They used the image on their website and I was very proud to partner with them as I love their brand!
Q5: What would be your advice to anyone wanting to become a creator?
My advice would be to enjoy it and don't take it too seriously. My biggest advice would be to seek advice and learn from others in the Instagram community. Reach out. There is a lot of competition and people doing similar stuff, so try and be unique and focus on your own page and don't get too distracted comparing yourself to others.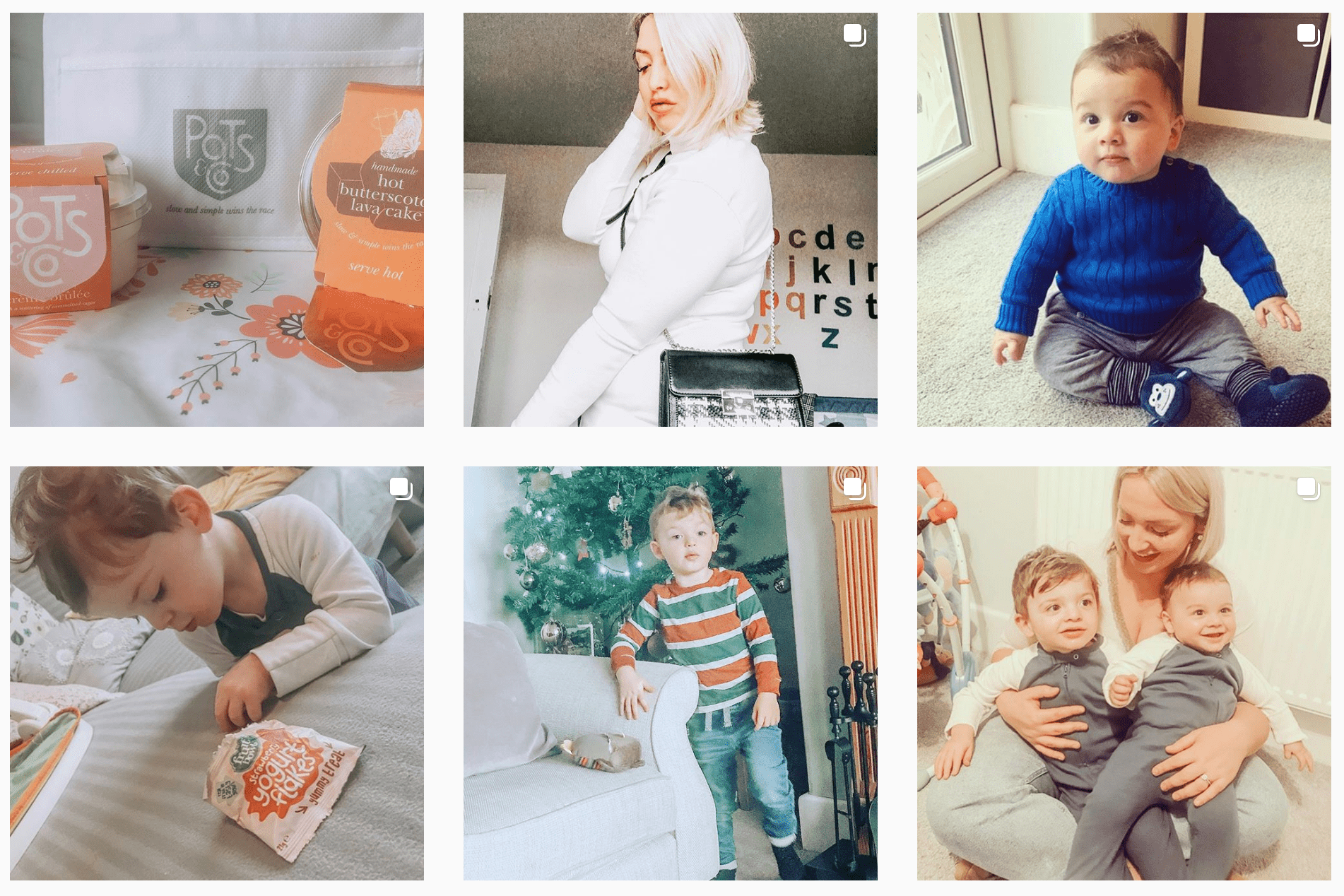 Q6: Your fave Instagram filter?
Valencia! It's bright and clean.
Q7: Your fave Instagrammers?
My favourite Instagram page is @StaceySolomon – she keeps mum life real. I also love my American friend @mamaknowwhat – I befriended her at the start of my journey and we were in an engagement group. She taught me a lot and helped me grow – as well as others – too many to mention! Community is strong on Instagram, especially in terms of mum bloggers, it makes you feel less lonely in what is often an isolating time. Especially as a new mum.
Q8: Which camera/lighting techniques do you use?
I try to keep my photos natural and don't tend to over-edit. Natural light is the best, so near a window or outdoors. Good angles – I'm no expert at this so I just play around with brightness and contrast. Tilt shift can be used to make products pop. I'm still improving my images – it's a work in progress!
Q9: What's your hashtag strategy?
I didn't really understand hashtags to begin with but I reached out and looked at what my peers were using to get noticed. I found using local hashtags were good for getting your desired audience. Still no expert – would appreciate any advice…
Q10: The best thing about being a creator is…
The best thing about being a creator is the enjoyment of sharing a little bit about your life and inspiring others. I love that I have influenced others to start blogging and have helped other mums out on their journey through motherhood.
Thanks so much Stephanie – you can follow her journey here.
about
InfluBase is a micro influencer agency based in Soho, London. We bring creators and marketeers together to create powerful partnerships. 
InfluBase is a division of ContentStars Ltd.