Q1: How did you become a creator?
When I was around 16, I used to make gaming videos with my friends and that's when I knew I wanted to be a content creator – but I would always struggle with ideas and wouldn't be consistent enough. However, when I was in my final year of university, I started to create men's fashion, fitness and lifestyle content on Instagram and haven't stopped since.
Q2: What inspires your posts?
My posts will be inspired depending on the location. Whether I'm sitting down and having a drink or I am walking around the street. It all depends on the environment for me.
Q3: What has been your biggest challenge as a creator?
The biggest challenge for me is trying to work with brands long-term. However I believe that the more I practice reaching out to companies, and working with an agency like Influbase, the better success I'll have.
Q4: And your biggest achievement?
The biggest achievement for me is going to amazing events and meeting new people with similar interests. This makes me want to continue what I'm doing and collaborate with people.
Q5: What would be your advice to anyone wanting to become a creator?
My advice would be to stay consistent with what you're doing and get as much feedback as you can. This will allow you to improve your content and improve your skill set.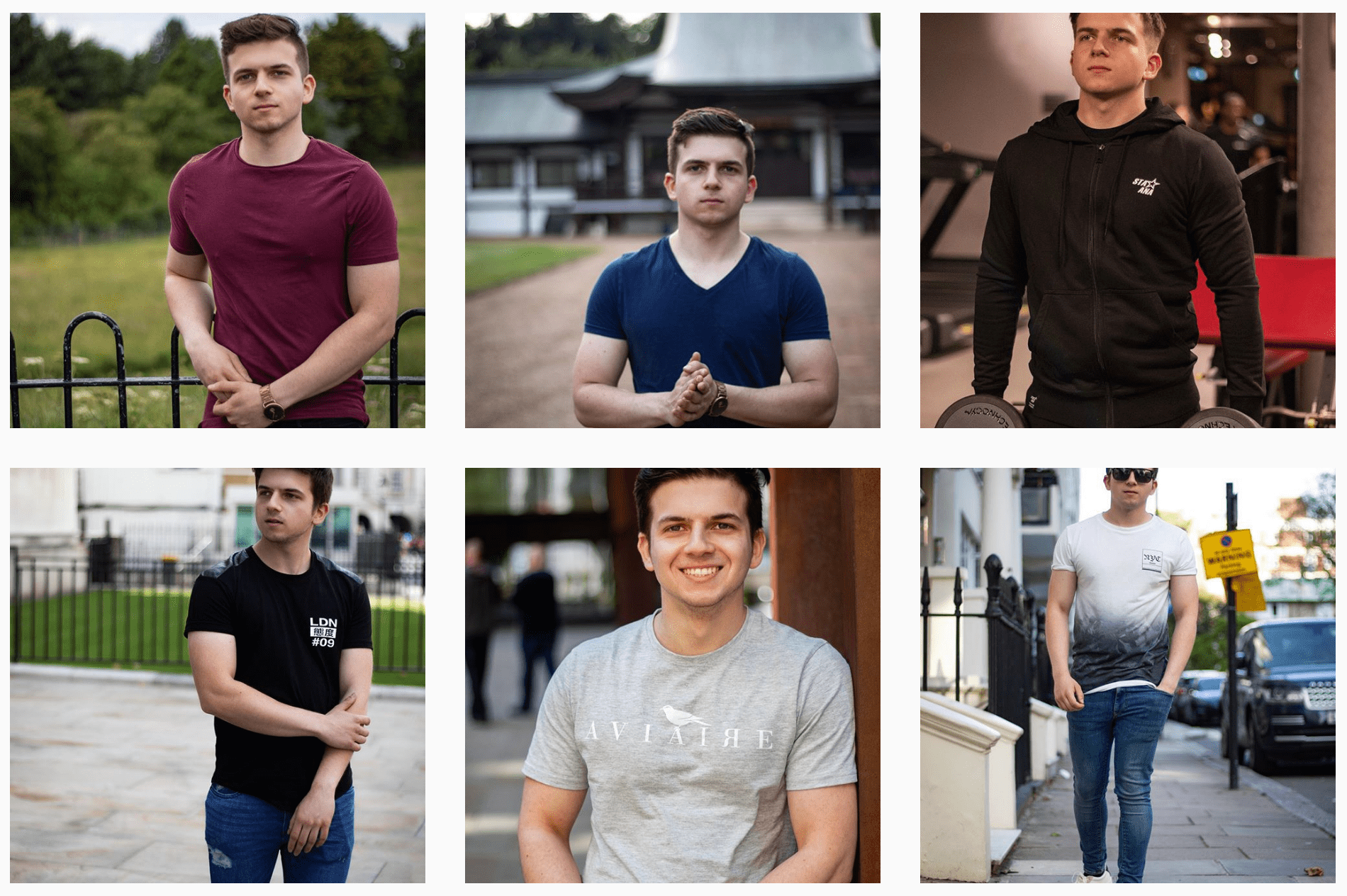 Q6: Your fave Instagram filter?
I don't really use the filters so I don't know 😂I keep all my photos natural!
Q7: Your fave Instagrammers?
My favourite Instagrammers are Rowan Row, Dan Bilzerian and Gian Luca Vacchi. They're all geezers.
Q8: Which camera/lighting techniques do you use?
I have a Canon 800D that I use in manual so I can adjust the exposure and lighting. I also use a 50MM lens also known as the nifty fifty because it's a cheap lens yet incredible.
Q9: What's your hashtag strategy?
My hashtag strategy used to consist of 5 hashtags in the caption which were between 100k – 1 million posts so you could increase you engagement and become a top post. However I have changed it to 15 in the caption now to test whether there's any noticeable difference if I use more now with a larger amount of posts.
Q10: The best thing about being a creator is…
The best thing about being a creator is meeting other creators at events and online. We have become our own community and can work together to make this a long term success. Oh and the free food is great too!
Thank you so much Daniel! You can check out Daniel's fab feed here: @danieljlsolomon
about
InfluBase is a micro influencer agency based in Soho, London. We bring creators and marketeers together to create powerful partnerships. 
InfluBase is a division of ContentStars Ltd.