Q1: How did you become a creator?
I've always been a creator. From crayons and papers when I was a kid, to art and makeup school as a teenager. Always loved creating beauty – and capturing it when I see it.
Q2: What inspires your posts?
Everything from beauty in my surroundings to fashion and architecture. Inspiration is everywhere, if you open your eyes and your mind. 
Q3: What has been your biggest challenge as a creator?
Finding my niche and staying committed. There is so much beauty around me, so to stay committed to a certain line of aesthetics is a bit of a challenge.
Q4: And your biggest achievement?
So far, working with a luxury brand such as Roja perfumes was a big achievement as I had a rather low following at that time.
Q5: What would be your advice to anyone wanting to become a creator?
Stay committed and detach yourself from taking it personally. It's a job and it will take time, be frustrating and sometimes a mind wrecker. But as long as you have fun, you are the winner.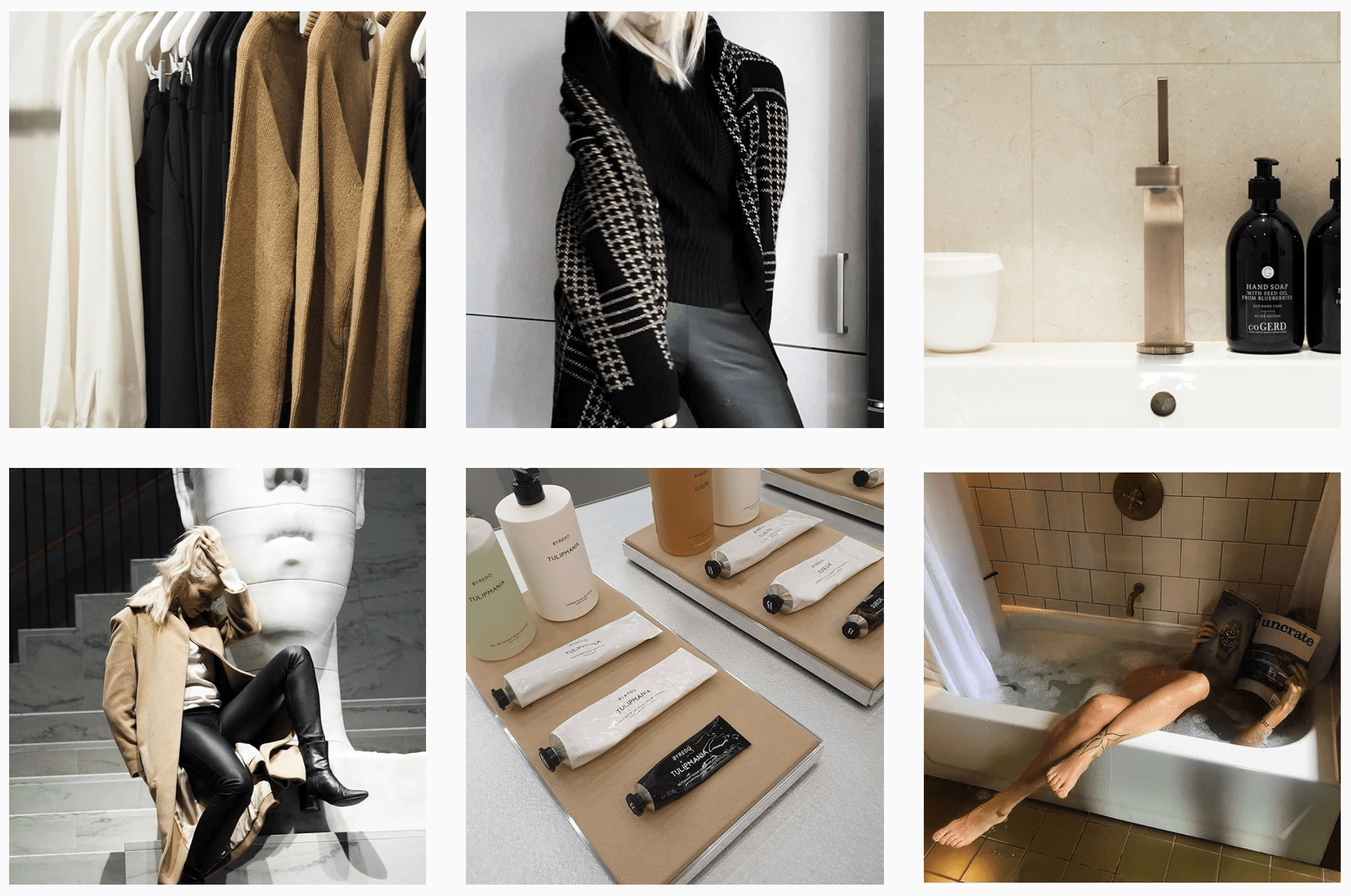 Q6: Your fave Instagram filter?
I'm not using filters, I edit my photos quickly in Lightroom. I don't use presets as every photo Is captured in different light and surroundings.  
Q7: Your fave Instagrammers?
I am a big fan of Carola Pojer, Figtny and Erik Forsgren.
Q8: Which camera/lighting techniques do you use?
I use my Olympus pen camera or my Samsung Galaxy S10 phone. I always take my photos in daylight and I stay away from sharp sunlight. If I'm indoors I keep my objects (mostly me) facing a window from the side. 
Q9: What's your hashtag strategy?
I actually don't have a clear strategy. I glance over what's trending once in a while and add the most relevant hashtags to the photo I post.
Q10: The best thing about being a creator is…
To get instant feedback on what I post, to do what I love and to share inspiration all across the world.
Thanks so much Elisabeth – you can see her wonderful content here. 
about
InfluBase is a micro influencer agency based in Soho, London. We bring creators and marketeers together to create powerful partnerships. 
InfluBase is a division of ContentStars Ltd.