CREATOR Q & A | 13TH DECEMBER 2019
Creator Q&A @glamamuma shares her story & tips
Interview by KATHRYN CANE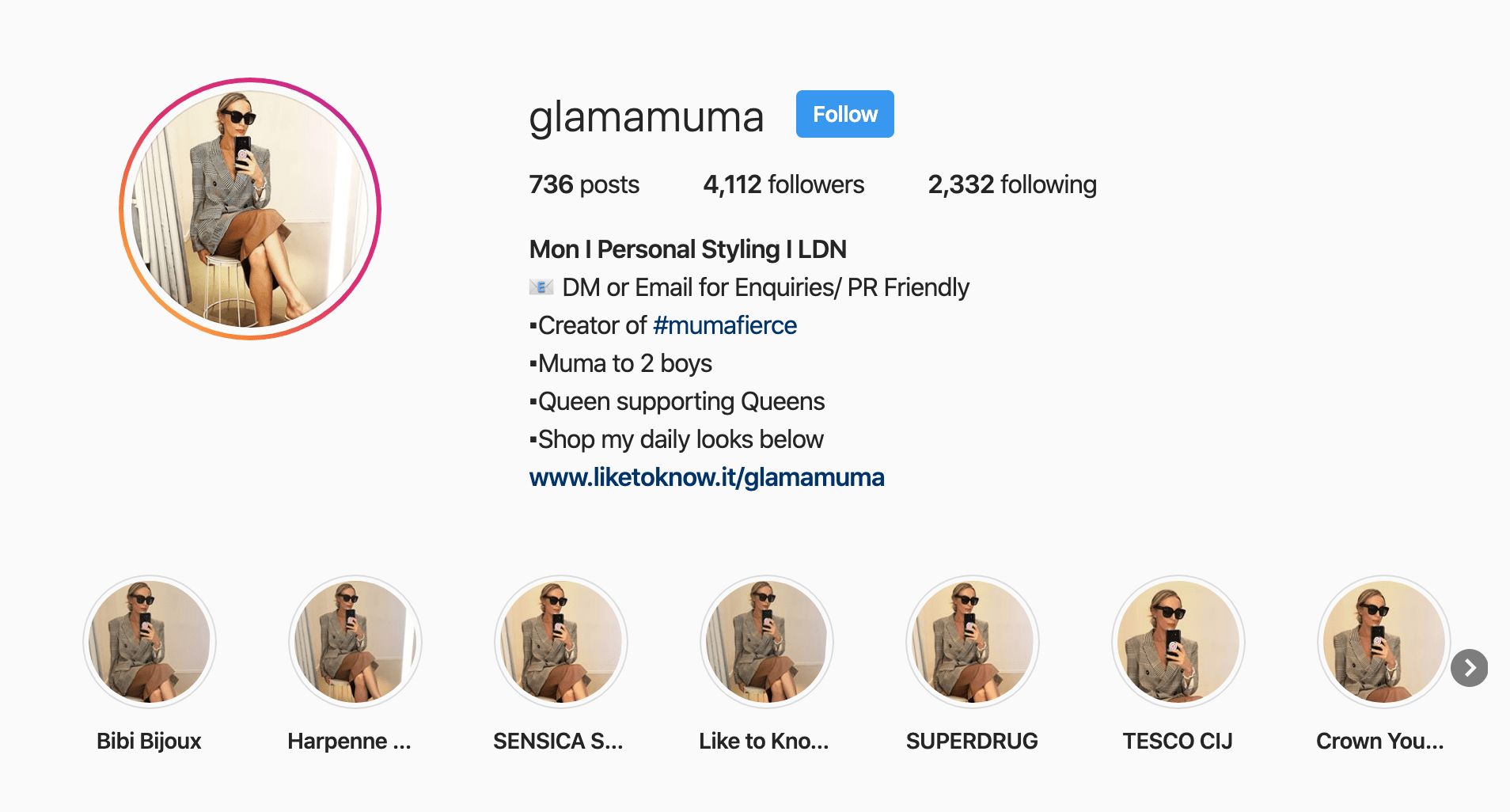 Q1: How did you become a creator?
I have always loved taking pictures and writing. Putting the two together in a content format was a perfect match for me. Instagram has definitely played an important role and allowed me to express my passion for important topics that I feel strongly about and share photos I like.
Q2: What inspires your posts?
Daily life and daily struggle. I try to keep it as real as possible and write about the struggles of motherhood, self acceptance and body positivity which are topics very close to my heart. A lot of it will come from  personal experience as well, and I like to share and help others.
Q3: What has been your biggest challenge as a creator?
I don't want to be perceived as staged or fabricated on Instagram.  I may pose in my photos but the caption is always real and comes from my heart. I also want to be me and unique and do my own thing! And be nice IRL!
Q4: And your biggest achievement?
My biggest achievement is my hashtag #mumafierce which has taken off and grown amazingly well in the last year. Seeing women use it daily gives me a great sense of satisfaction.  Also being on of the panel of speakers at an event earlier on this year was an amazing accomplishment and I feel honoured to have been given that opportunity.
Q5: What would be your advice to anyone wanting to become a creator?
Don't compare yourself to others, which sounds cliched, but is very true. Stay true to yourself and do what brings you joy. This is supposed to be fun most of all! Everything else will fall into place.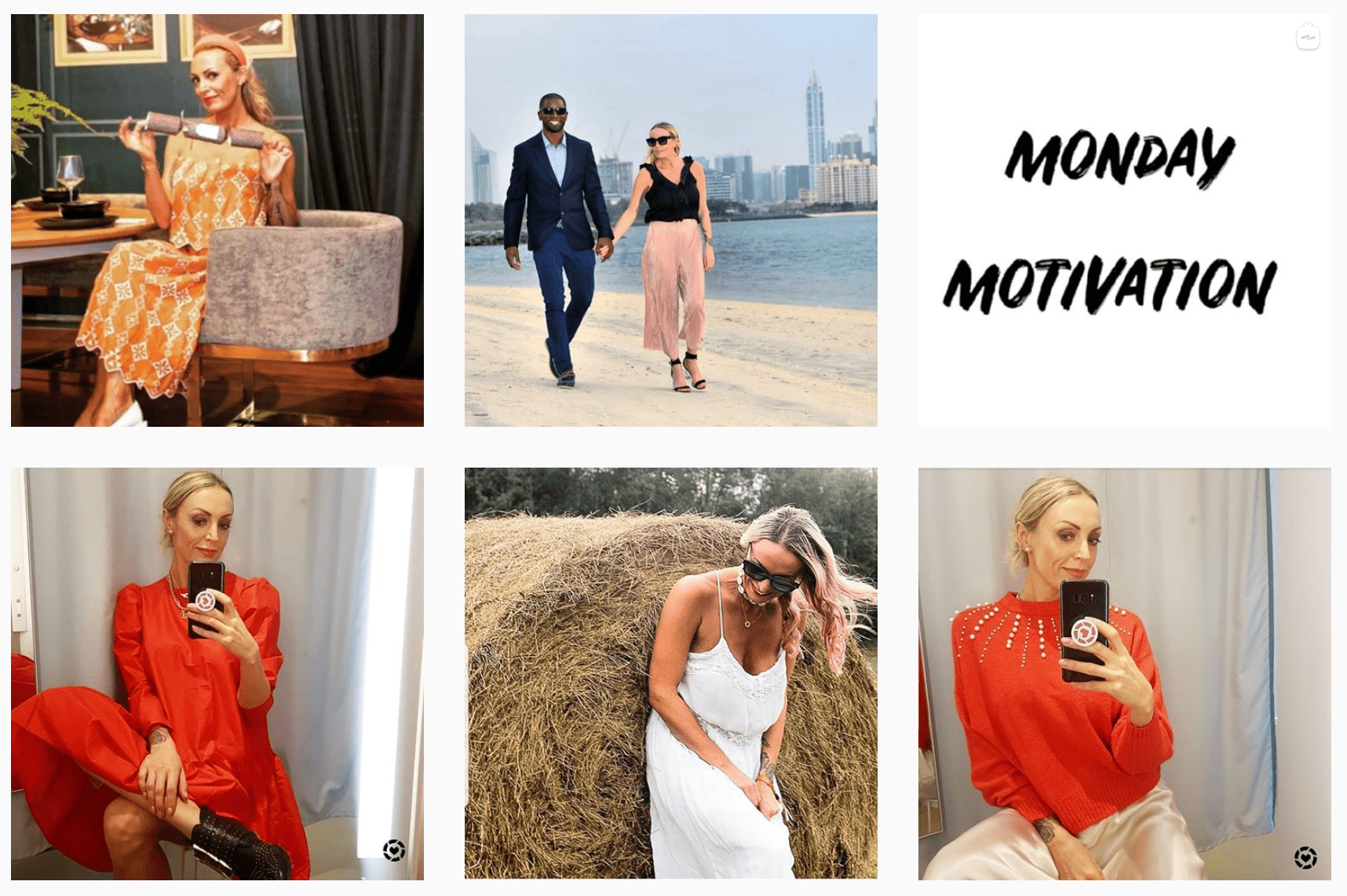 Q6: Your fave Instagram filter?
I try not to use them but I will adapt the brightness and sharpness if the images are too dark and I want to enhance a certain item I am wearing for instance. Instagram filters I have used in the past are Lo Fi or Ludwig/Juno.
Q7: Your fave Instagrammers?
I love Trinny.  She is a fire cracker and I can listen to her all day long. So knowledgable about skin care and styling. Celeste Barber cracks me up every time. She is a genius.
Q8: Which camera/lighting techniques do you use?
Most of my pictures are taken on my phone which is a Samsung and has a really good camera, unless using a photographer who has his professional camera. I tend to do head to toe shots or head shots.
Q9: What's your hashtag strategy?
I always use those relating to my content and I use brand preferred hashtags if writing about a specific brand. Be more specific rather than generic to ensure it channels the right audience. Rotation is good also. Be creative. 
Q10: The best thing about being a creator is…
Expressing yourself! Always.
Thanks so much for sharing – you can check out @Glamamuma here.
about
InfluBase is a micro influencer agency based in Soho, London. We bring creators and marketeers together to create powerful partnerships. 
InfluBase is a division of ContentStars Ltd.