Q1: How did you become a creator?
After studying fashion at college and university I found myself working a ' regular ' job. I started to create styling YouTube videos as an outlet for my creativity and love for fashion.
Q2: What inspires your posts?
I love to combine a fashion post, wearing some of my current favourite pieces, with a strong message behind it. I focus my content around inspiration for body confidence and equality.
Q3: What has been your biggest challenge as a creator?
Not letting 'keeping relevant'  take over my core values. Social media is constantly changing, meaning that what is 'in demand' always changes. I remind myself that I should only post content that I love and believe in and if anyone else likes it, it's a bonus. It's easy to get caught up in numbers instead of value.
Q4: And your biggest achievement?
I have been asked to take part in an interview to discuss my views of equality and body confidence in a newspaper. It gave me a great platform to inspire students to not compare themselves to strangers on the internet, embrace our differences and break stereotypes.
Q5: What would be your advice to anyone wanting to become a creator?
Always just go for it. Don't wait until ' you have enough followers ' or you have fancy equipment. Start now!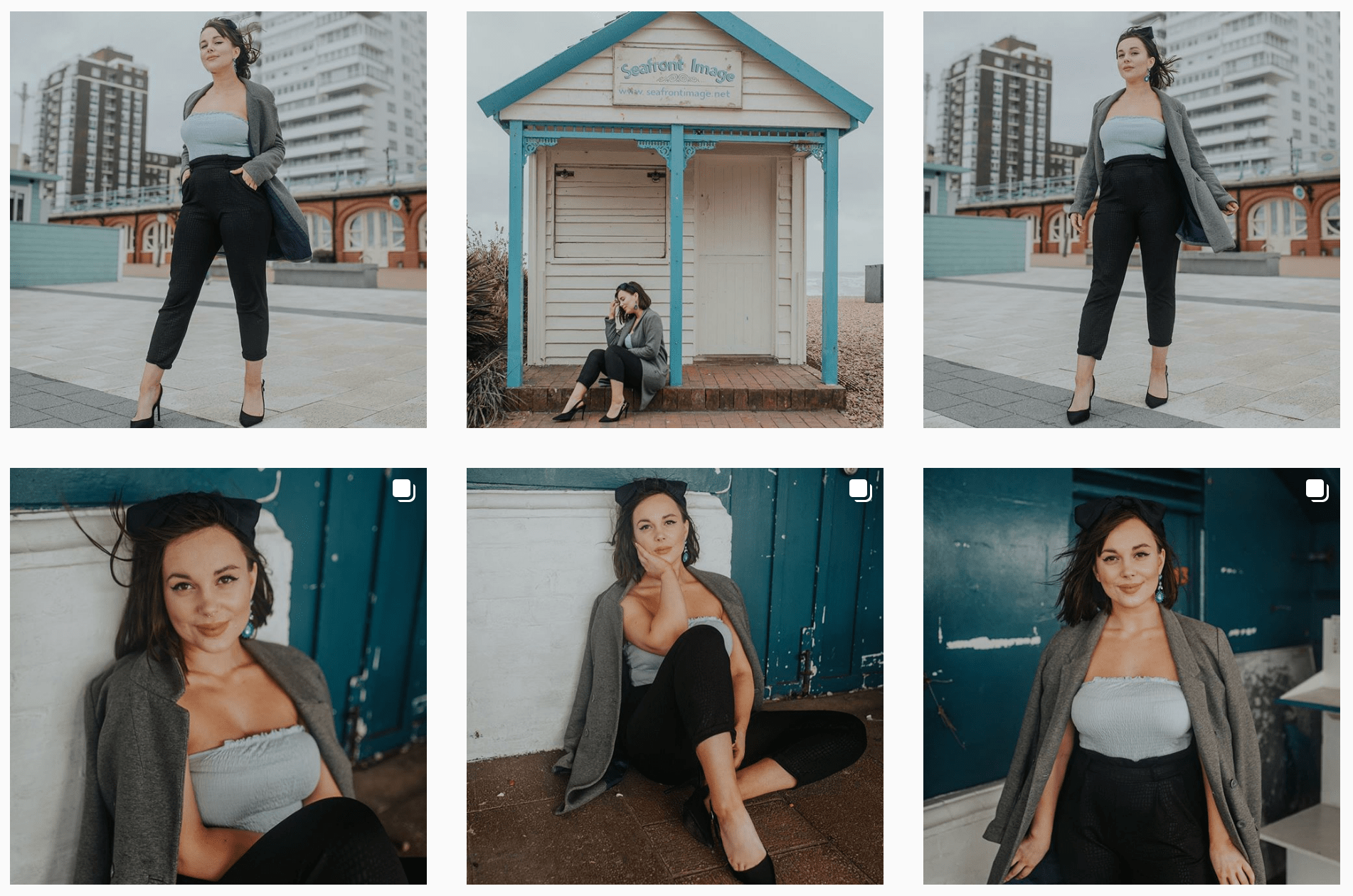 Q6: Your fave Instagram filter?
I don't actually use any Instagram filters. For my grid posts I edit my photos using Lightroom and for my stories I often use an app called Lomograph.
Q7: Your fave Instagrammers?
For spirituality @livinginalignmentuk
For home decor @lydiaemillen
For fashion inspo @sammijefcoate
Q8: Which camera/lighting techniques do you use?
I use a Canon g7x mark 2 and try to use natural light. If not possible I use soft boxes.
Q9: What's your hashtag strategy?
I have a set of hashtags that work for me so I stick to them!
Q10: The best thing about being a creator is…
The incredible opportunities you are presented with and wonderful people you get to meet!
Thanks so much Ola – check out her fabulous content here:
about
InfluBase is a micro influencer agency based in Soho, London. We bring creators and marketeers together to create powerful partnerships. 
InfluBase is a division of ContentStars Ltd.