CREATOR Q & A | 28TH FEBRUARY 2020
Creator Q&A

@lifewith2tots

shares her story & tips

Interview by KATHRYN CANE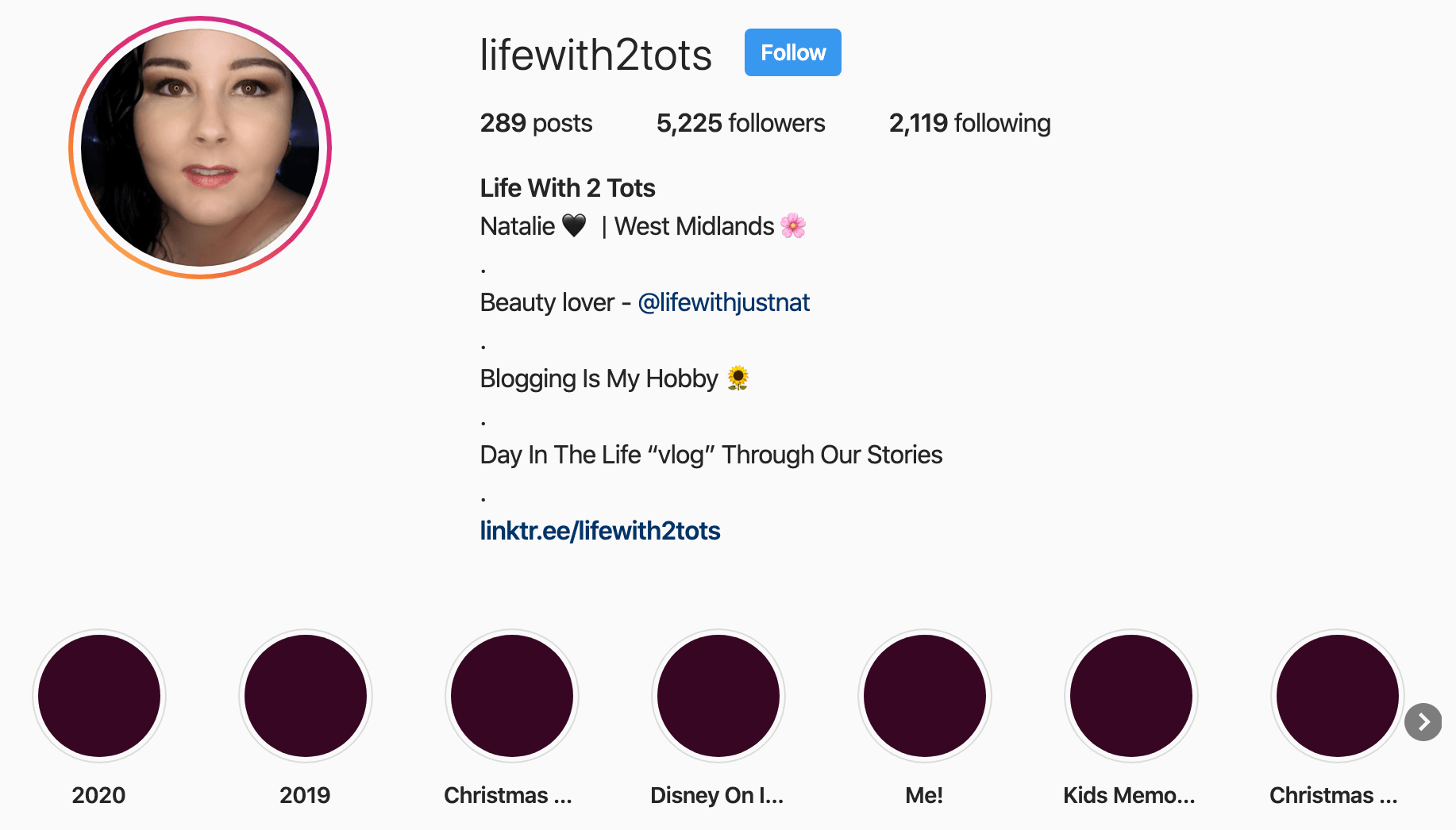 Q1: How did you become a creator?
I became a creator through blogging to start with. I started my blog and Instagram account around the same time and they just grew to something I could never have imagined.
Q2: What inspires your posts?
What inspires me to post, I have to say, are my children. I want them to be proud of me and to create a good life for them. I've never been good at anything. I wasn't into sports and I cant sing or dance, but I can write. Through my blog, I found a love for writing. I post to share my life for anyone else in the same position as me. I openly talk about my mental health journey and I write for anyone in the same position but mostly what inspires me is myself. I want to be able to look back in a year, 5 years, 10 years and think wow, look what you made and look how far you've come.
Q3: What has been your biggest challenge as a creator?
My biggest challenge is online hate. You will always attract that one troll who cuts a bit deep with their words, but I'm learning to grow a thick skin like armour.
Q4: And your biggest achievement?
My biggest achievement is when we as a family get asked to attend an event or day out just for the fact that I'm a creator. I find seeing my kids experiencing something like Disney on Ice, or any day out that was gifted to us is a big achievement for me –  to think I did that. Another massive thing is when I receive an inbox from someone saying thank you, thank you for just being me and us as a family, or helping them through their own problems. That is a major thing for me. I've had times when I've cried reading messages like those.
Q5: What would be your advice to anyone wanting to become a creator?
My advice would be to go for it. Don't worry about what you think others will think, do it for you. Stay true to yourself and just be open and you'll be surprised at how many others are in the same position as you. Do it for you. Don't talk yourself out of doing something you want to do! You can sometimes be your own biggest bully. Just go for it!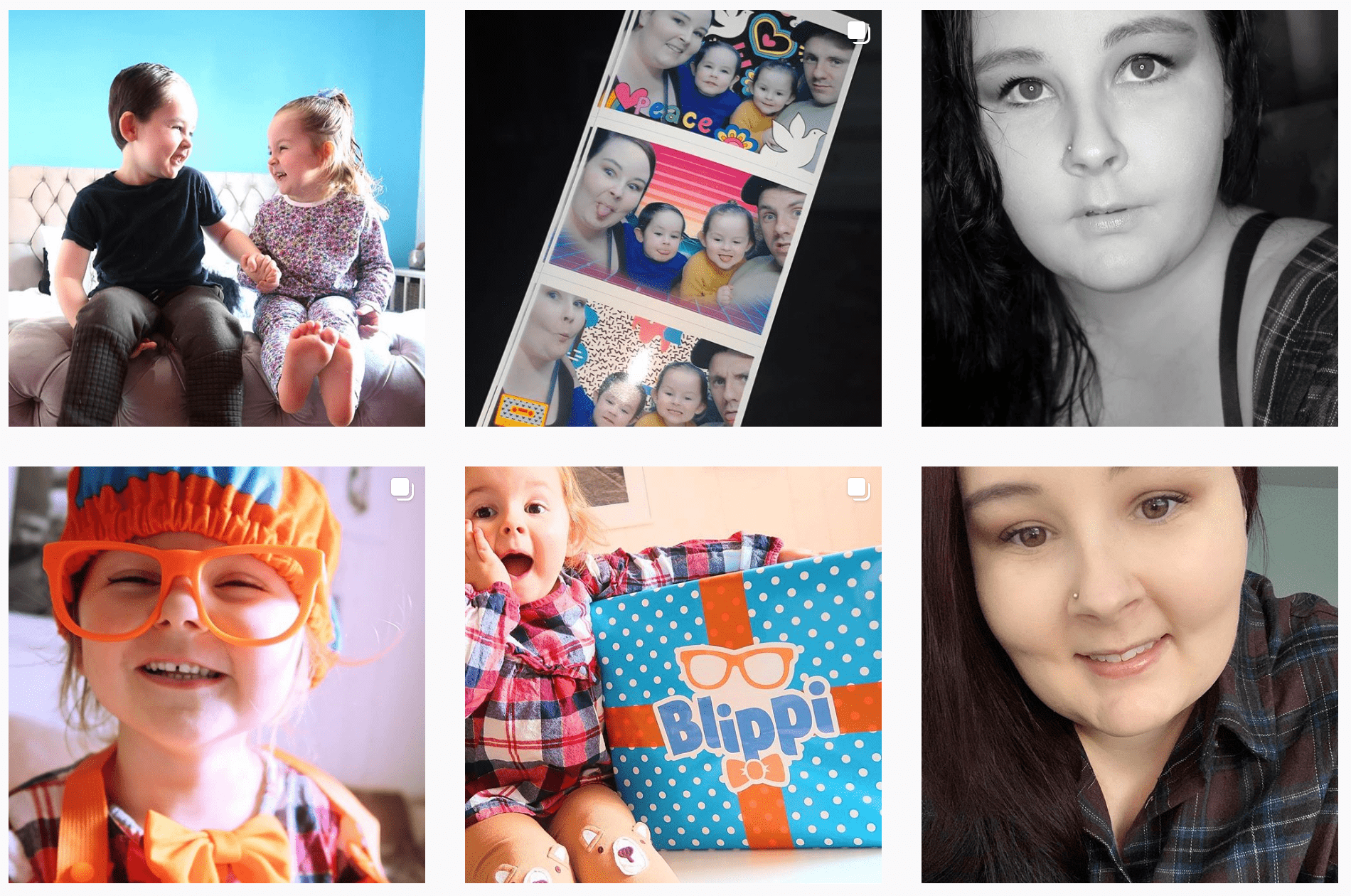 Q6: Your fave Instagram filter?
My favourite Instagram filter is definitely "The subtle" – the one that makes you look half decent at 5am on your stories – haha!
Q7: Your fave Instagrammers?
Fave 'grammers are defiantly my friends! Of course I follow the big names like Zoella, Kardashians etc, but honestly my favourites are the real ones – the non staged family fun days, the 'dancing in the rain, nights out with girls' type of 'grammers. I'm not really one for staged professional 'grams. I love the raw and real, however Tanning Chatum is a gift follow! And I do love Coleen Rooney as she's a very real, family kinda 'grammer.
Q8: Which camera/lighting techniques do you use?
I use a Canon G7x Mark ii for anything to do with brands, just to get that professional edge, and for anything homely I use my iPhone. My techniques are keeping it real and fun because if it's not, then what's the point?
Q9: What's your hashtag strategy?
My hashtags are basically anything mummy/daddy related, or if I'm using my beauty, I usually just use the same ones that I know my followers and niche are using.
Q10: The best thing about being a creator is…
Having fun, experiencing new things and meeting new people that turn to friends.
Thanks so much Natalie – you can follow her inspiring journey here.
about
InfluBase is a micro influencer agency based in Soho, London. We bring creators and marketeers together to create powerful partnerships. 
InfluBase is a division of ContentStars Ltd.