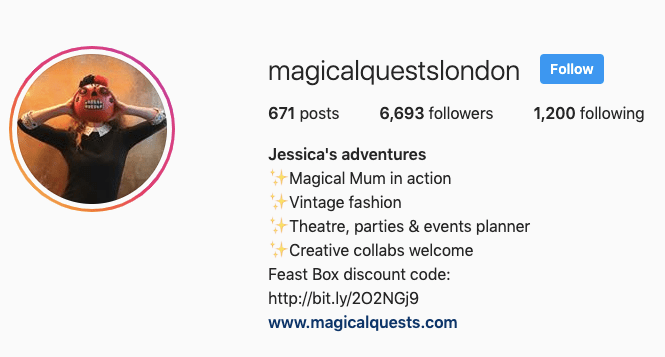 Q1: How did you become a creator?
I kind of fell into it. I was making creative photos to advertise my children's theatre and then realised I had gained a huge audience and people were just as interested in my every day life as they were my business. So I combined the two.
Q2: What inspires your posts?
My family, the seasons and often what is trending on Instagram. Inspiration can be found everywhere.
Q3: What has been your biggest challenge as a creator?
Making exciting content. There are so many amazing accounts out there and it's a challenge to stay true to yourself and still create engaging content that your audience want to read. I'm obviously doing something right as my enagement is high and my followers rarely leave me. 🙂
Q4: And your biggest achievement?
Collaborating with wonderful creatives and making beautiful photos to keep forever.
Q5: What would be your advice to anyone wanting to become a creator?
Find your niche but be true to yourself. Don't try and be anyone you are not – what is it that makes you different from other creators or accounts?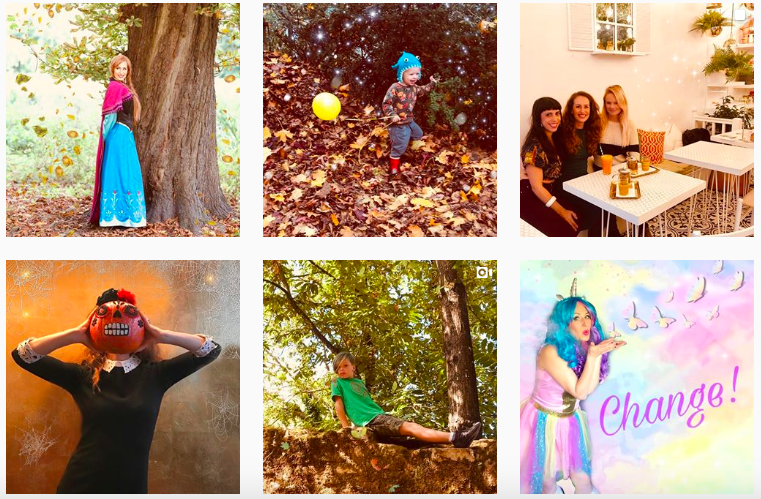 Q6: Your fave Instagram filter?
I use Adobe Lightroom to brighten some of my photos and I go for Bold and Bright colours over tones or airy filters. I also love Picsart for adding a little bit of magic to all my photos.
Q7: Your fave Instagrammers?
Oh I have soo many! I love @allmumstalk as she was the first Mum blogger I followed. But I love the creative accounts of people like @allthatisshe @frombeewithlove
Q8: Which camera/lighting techniques do you use?
Just my iPhone, nothing more. I have a good eye for photos though.
Q9: What's your hashtag strategy?
I have different hashtags for different photos. I have a set for parties and magic, family and mum blogging and fashion and lifestyle. I also follow a lot of creative challenge hashtags and I try and participate in hashtag challenges at least one a month. That helps boost engagement too.
Q10: The best thing about being a creator is…
I've spent my life creating so this is just another way to document it. I love sharing my creation and adding a little magic to everyone's feed. 😉
Thanks so much Jessica, we love your content! You can follow Jessica on her blog and Instagram.
about
InfluBase is a micro influencer agency based in Soho, London. We bring creators and marketeers together to create powerful partnerships. 
InfluBase is a division of ContentStars Ltd.