Q1: How did you become a creator?
I became a creator almost by accident – I started my blog at a time when I was in a low place mentally. It was a hobby for me – an outlet for me to share my own thoughts and feelings. And now it's grown to a point where I'm able to say that it's part of my job.
Q2: What inspires your posts?
I get a lot of my recipe inspiration from Pinterest, but a lot of what I write and post stems mainly from my own experiences too .
Q3: What has been your biggest challenge as a creator?
My biggest challenge has probably been sticking at it when things get tough. For example the recent changes to the Instagram algorithm and engagement have left a lot of creators feeling disheartened, myself included, but you just have to stick at it and remember why you started.
Q4: And your biggest achievement?
Probably getting the opportunity to work with some of my favourite brands and being nominated for Best Vegan blog for 2 consecutive years.
Q5: What would be your advice to anyone wanting to become a creator?
Consistency and authenticity are key.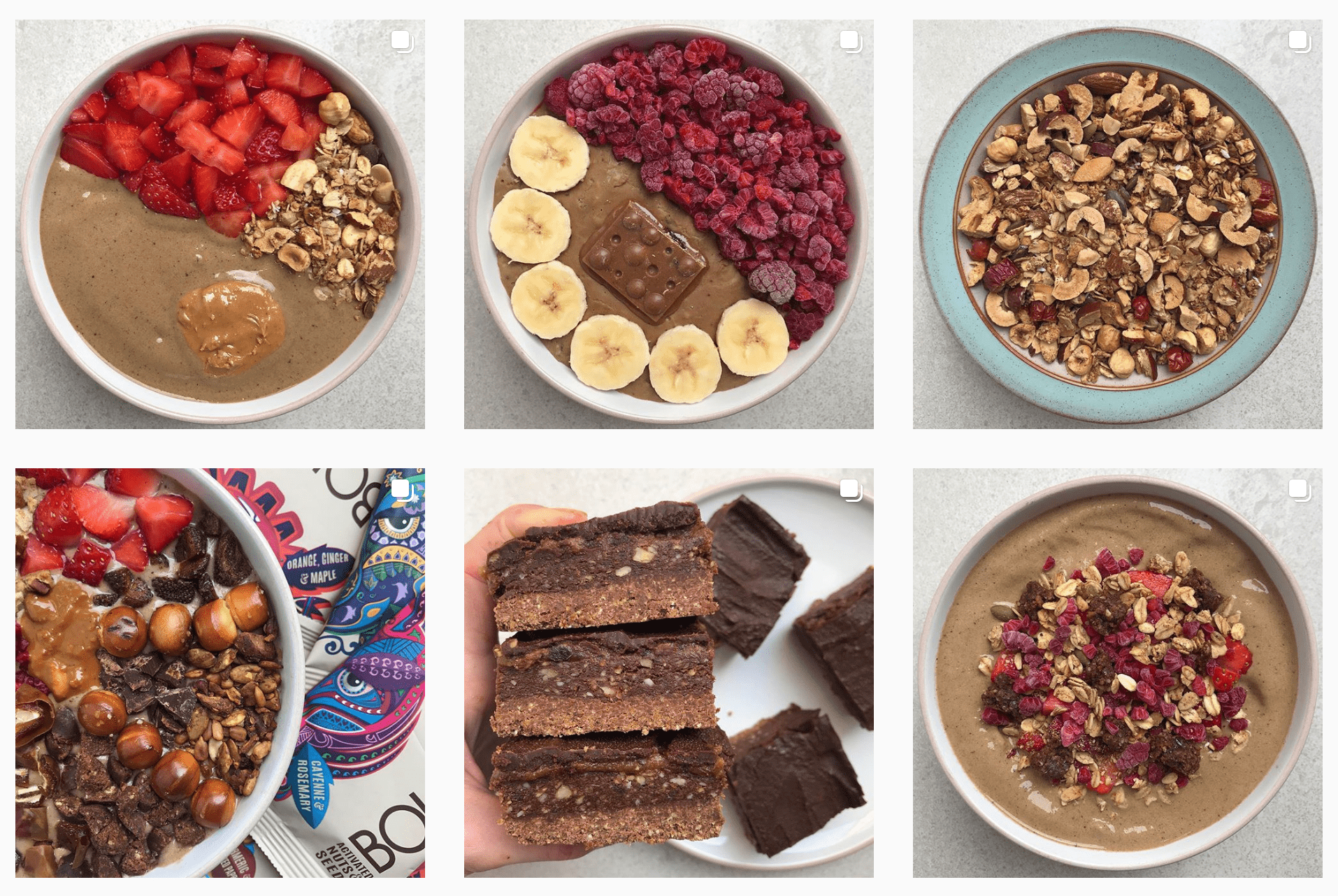 Q6: Your fave Instagram filter?
I love the Lagos filter that's available on Instagram stories.
Q7: Your fave Instagrammers?
Chessie King is such a huge inspiration for me – I love her positivity and the message that she's trying to spread.
Q8: Which camera/lighting techniques do you use?
I keep it quite simplistic when it comes to my photography. All of my photos are taken on my iPhone using natural light and I rarely edit them.
Q9: What's your hashtag strategy?
I always try and keep my hashtags as niche as possible.
Q10: The best thing about being a creator is…
Knowing that through creating content and sharing my own story, I'm able to help other people and have a positive impact on their lives.
Thank you so much Yasmin! You can check out Yasmin's fab content here:
about
InfluBase is a micro influencer agency based in Soho, London. We bring creators and marketeers together to create powerful partnerships. 
InfluBase is a division of ContentStars Ltd.