CREATOR Q & A | 1ST NOVEMBER 2019
@ourdreamsincolour shares her story & tips
Interview by KATHRYN CANE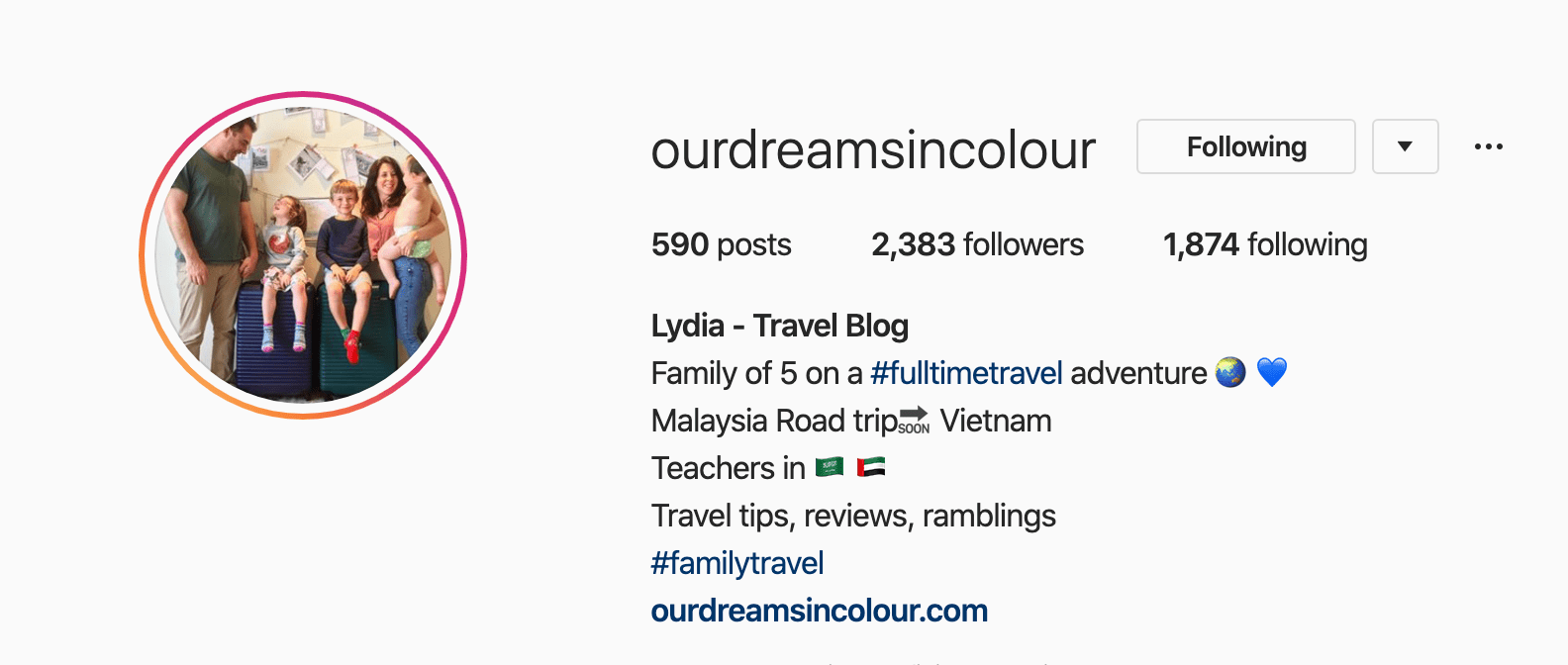 Q1: How did you become a creator?
My family lived in Saudi Arabia and we travelled a lot. I first set up our blog and Instagram a few years ago when we planned a road trip from Saudi Arabia, through the UAE, to Oman. The idea was to share what we were up to with our families and hopefully inspire some people to also take trips!
Q2: What inspires your posts?
Our travels and family life abroad. I share moments that are special to us or places we visit that I think are worth sharing.
Q3: What has been your biggest challenge as a creator?
Instagram numbers (I cannot for the life of me figure out how to get more followers!) and finding the time to work full time, look after three young kids and write full blog articles and create content. It's a little easier now we are on a full-time travel year.
Q4: And your biggest achievement?
As a creator, that would be having real followers who are genuinely engaged, inspired by us and interested in what we are up to.
Q5: What would be your advice to anyone wanting to become a creator?
Don't underestimate how much time it takes to actually grow and create work you are proud of. It can definitely be frustrating at times and 'wins' are small. But if you create content you love then it is rewarding.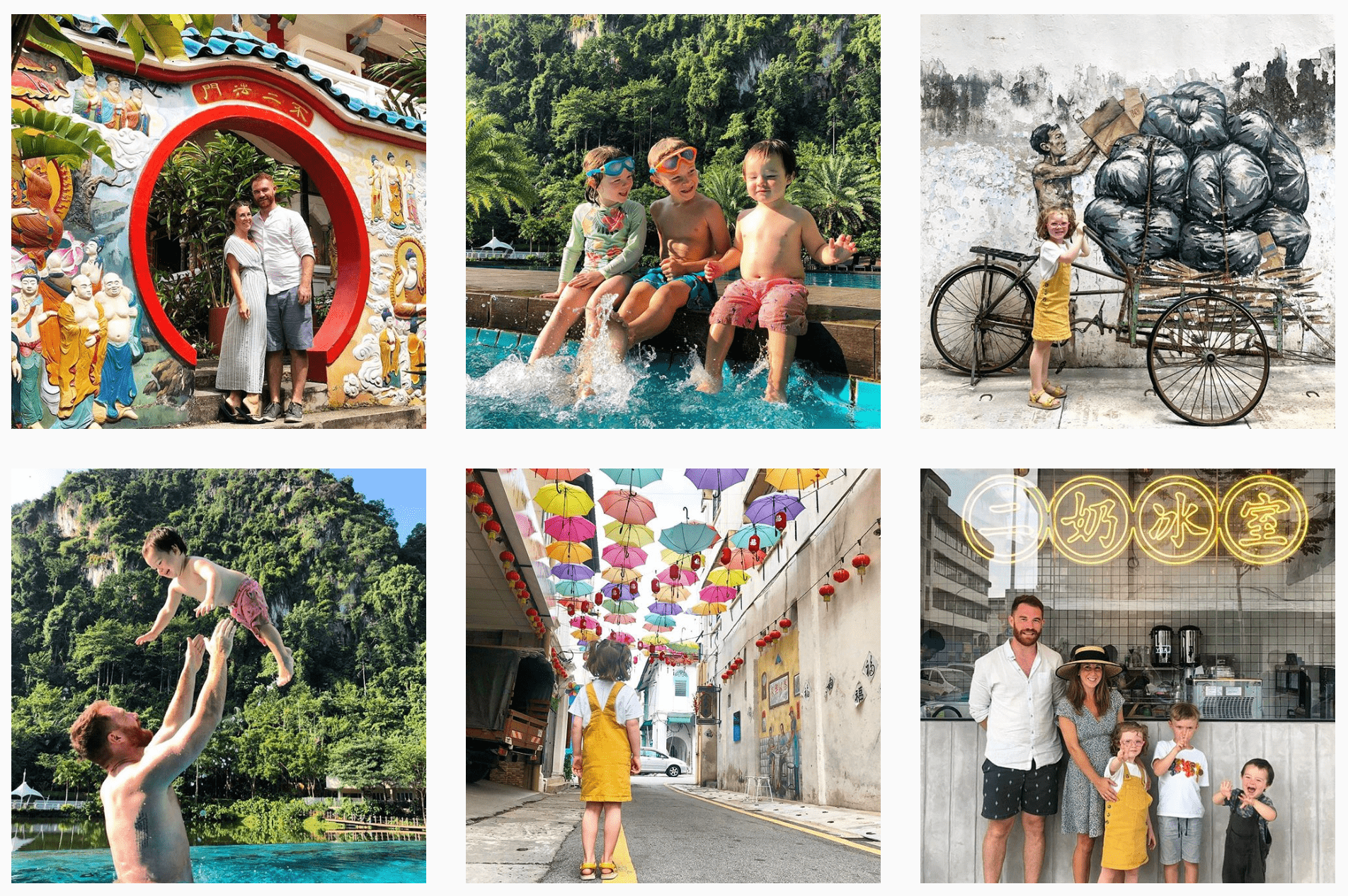 Q6: Your fave Instagram filter?
I don't use any, I just whack up the brightness a bit and maybe the black point and
saturation.
Q7: Your fave Instagrammers?
@thechianggang are fellow travellers and so much fun. @ourtransitionallife for love, positivity and colour. @littlenomadas for advice raising expat/global kids. So hard just to pick a few!
Q8: Which camera/lighting techniques do you use?
We are on a tight budget with travelling this year, so we are still using an iPhone8, which means we need to take photos in full daylight and it works best if people are nice and close to the camera! I can't wait until we can upgrade and get a better resolution.
Q9: What's your hashtag strategy?
I'm not sure these actually work! But I always start with hashtagging where we are in the world and any local brands/places and then I use a rotation of tags that are relevant to our content: #fulltimetravel #familyadventures etc.
Q10: The best thing about being a creator is…
Sharing our adventures and memories with family and friends, and inspiring other families with young children to travel more.
Thanks so much Lydia – you can follow her wonderful journey here.
about
InfluBase is a micro influencer agency based in Soho, London. We bring creators and marketeers together to create powerful partnerships. 
InfluBase is a division of ContentStars Ltd.