Q1: How did you become a creator?
Since I was really young I had a passion for all types of art. I started my Instagram account years ago when I used to simply create whatever makeup looks I wanted in my bathroom mirror. I would spend hours and hours creating, but it wasn't until I started makeup school that I really started to think about my social media and how I can use it to show my art and inspire others through my account! Now that I've graduated I'm so excited to continue my journey on social media and can't wait to see what might come next!
Q2: What inspires your posts?
My makeup posts are inspired by so many things; other creators, stories, art, nature, sustainability, really anything that makes me feel something. I also love to share about places I travel to and things I see. I think it's so cool to be able to show my followers what I see and experience. Travelling and going on adventures is one of my favourite things to do—next to makeup of course!
Q3: What has been your biggest challenge as a creator?
I would say the biggest challenges have been Instagram's algorithm, as well as sticking to being my authentic self. Sometimes, (although it's said all the time) it isn't easy to be your complete self and not worry about what others think, or to feel the need to conform to what other creators do. I much prefer to post things that express my genuine personality and self!
Q4: And your biggest achievement?
I was super excited to reach 10,000 followers which was a huge achievement for me! Also having the opportunity to work and collaborate with some amazing people and brands has been amazing, and I feel so grateful!
Q5: What would be your advice to anyone wanting to become a creator?
To just do it! It can be so hard to start sometimes, but just going for it is my best advice. Also that you don't need a fancy setup or materials or lighting to make amazing content! As long as you love what you're doing, the right people will too! And as you grow, so will your content. But I would also say: don't do it just because others are doing it, do it if you have a passion! Do what makes you happy and what you feel passionate about.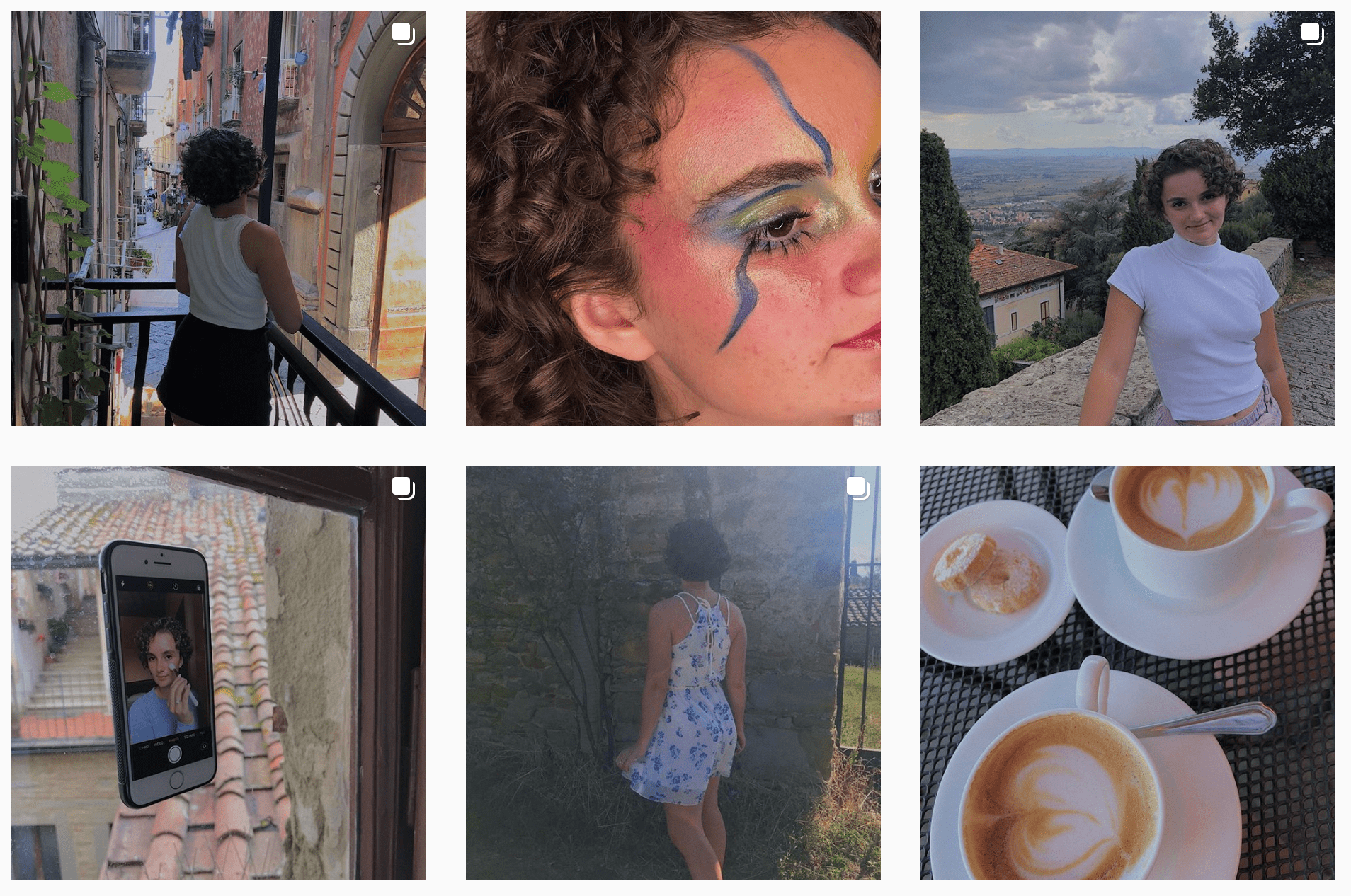 Q6: Your fave Instagram filter?
I don't really use Instagram filters, but to edit my photos I mostly use VSCO and Adobe Photoshop Fix!
Q7: Your fave Instagrammers?
I have so many people that I follow that inspire me! But some examples are: @esantointette @ellieaddis @unraveledartistry @brittnymakeup @emmaleger
Q8: Which camera/lighting techniques do you use?
I like to use mostly natural light for my Instagram photos, but for YouTube and some more complex makeup looks I usually use a ring light. I take all of my photos and videos on my iPhone 8!
Q9: What's your hashtag strategy?
I have a few sets of hashtags that I use for different categories/types of posts, but I always use more specific, photo tailored hashtags before the general ones! Sometimes I use none, or sometimes one, it just depends on what I'm feeling for that particular photo.
Q10: The best thing about being a creator is…
Having the opportunity to inspire others and show/express my art in a way that I enjoy, but that other people enjoy as well. I feel so fortunate to have so many amazing people supporting my art. I also love that I have the opportunity to meet, collaborate, and learn from other creators!
Thanks so much Ruby – check out her fabulous content here.
about
InfluBase is a micro influencer agency based in Soho, London. We bring creators and marketeers together to create powerful partnerships. 
InfluBase is a division of ContentStars Ltd.