Q1: How did you become a creator?
It all started when I was pregnant with Cruz. I've always loved taking pictures so I thought why not document this amazing experience of becoming a mum. I posted photos of my pregnancy journey, maternity clothing and how I felt at that moment in time. A few brands started contacting me to work with them and then it just grew from there.
Q2: What inspires your posts?
My family. I love spending time together and making memories. My grid focuses on parenthood, experiences and reaching milestones.
Q3: What has been your biggest challenge as a creator?
Finding a balance and finding the time. Being a full time mum, as well as working part time and working on my Instagram. It's not easy.
Q4: And your biggest achievement?
Working with really big brands that we love such as Gap Kids, Mamas and Papas and Annabel Karmel. I never thought in a million years we would be collaborating with these brands.
Q5: What would be your advice to anyone wanting to become a creator?
To just go for it and be yourself. You have to be passionate and consistent.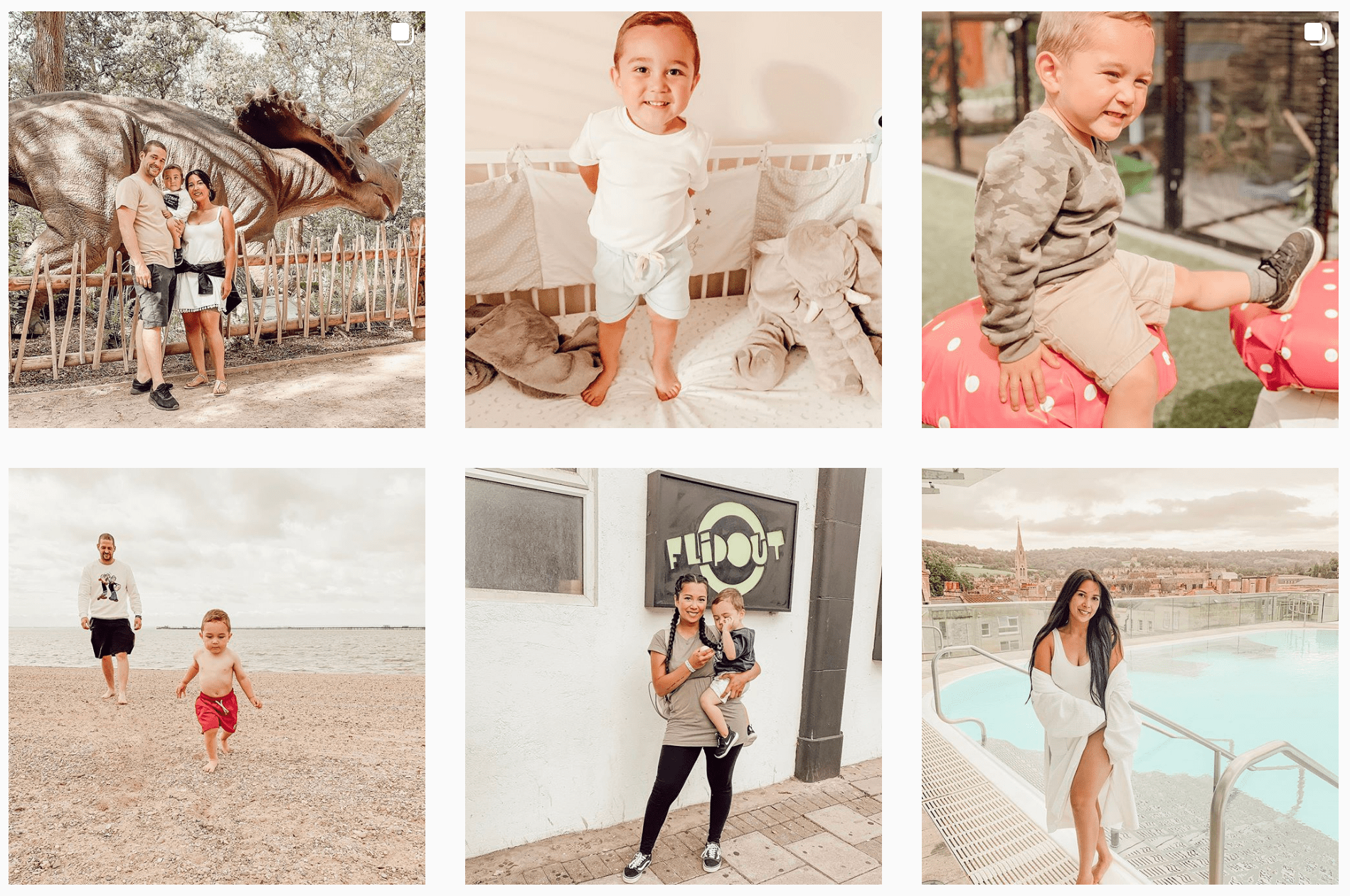 Q6: Your fave Instagram filter?
I don't use any Instagram filters. I use lightroom presets and always turn the brightness up.
Q7: Your fave Instagrammers?
I have loads! But my favourite ones would be @joannajohanssonx @the.quinn.girls @mamadrey88 – their family pictures are so cute!!
Q8: Which camera/lighting techniques do you use?
I use my iPhone XS and my Sony A5100. I always take pictures with natural lighting and sometimes use my softbox light if needed.
Q9: What's your hashtag strategy?
I use anything that relates to the picture or my page such as #mumlife #motherhood
Q10: The best thing about being a creator is…
The opportunities you get, the amazing brands you get to work with and meeting new people!
Thanks so much Sheena – check out her fabulous content here.
about
InfluBase is a micro influencer agency based in Soho, London. We bring creators and marketeers together to create powerful partnerships. 
InfluBase is a division of ContentStars Ltd.