Q1: How did you become a creator?
We became creators by creating authentic, genuine and relatable posts which brought in a lot of our engagement. 
Q2: What inspires your posts?
Everyday life inspires our posts – we post about our daily life and the adventures we go on – and we love taking all our followers with us wherever we go. 
Q3: What has been your biggest challenge as a creator?
The biggest challenge has to be the negativity surrounding creators – don't get me wrong, there is so much love and support, but you do get the odd person who says 'they're only in it for the freebies'. Well it isn't about that, a lot of hard work and time goes in to each post. But yes, it is nice getting something in return for all the work we do put in.
Q4: And your biggest achievement?
My biggest achievement is probably getting our page to where it is at now. We are so lucky to be able to work with various brands.
Q5: What would be your advice to anyone wanting to become a creator?
My advice would be, to take it seriously and treat it like any other job, because in essence, that is what it is. Work hard and you will see the rewards. Not only have I bought a camera & a better phone to take good quality images, but I also pay for apps to create the best content.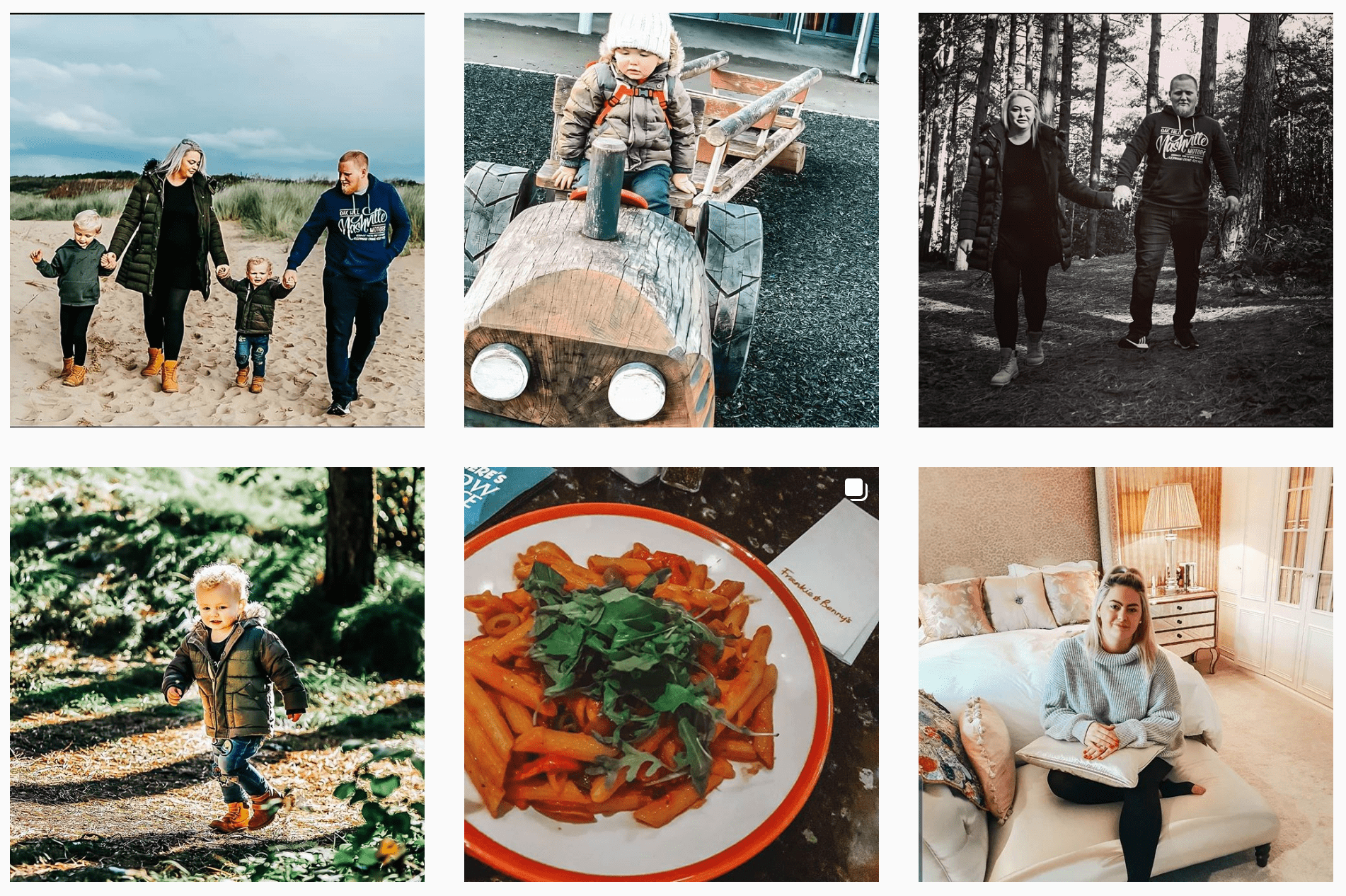 Q6: Your fave Instagram filter?
I don't have a favourite filter – I do use them, but I tweak every photo to suit our page look.
Q7: Your fave Instagrammers?
@homeoftheworkmans 
@ava.jenson.our.little.life
@stanleysjw
Q8: Which camera/lighting techniques do you use?
Bright, clear & uncluttered backgrounds! The best photos are normally outside in natural lighting. I use either my Samsung Note 10+ or Nikon D500 and they capture amazing images. 
Q9: What's your hashtag strategy?
I am always on the look out for popular hashtags, that suit our posts and are commonly searched for to improve our reach.
Q10: The best thing about being a creator is…
The best thing about being a creator for me is all the doors and opportunities it has opened for us. I can now give my family a better life whilst being at home with them!
Thanks so much for your sharing your wonderful content, check it out here.
about
InfluBase is a micro influencer agency based in Soho, London. We bring creators and marketeers together to create powerful partnerships. 
InfluBase is a division of ContentStars Ltd.