Q1: How did you become a creator?
Life with 5 kids is always busy and as a family we are always up to something. Someone suggested I write a blog as we seem to cover every stage with children. As all the children had started school it seemed like a great time.
Q2: What inspires your posts?
My family, my kids and the places we visit. The things we all get up to. I love spending time together.
Q3: What has been your biggest challenge as a creator?
It would have be to finding time for engagement. Especially when the children are off school. We can also be so busy that I will forget to catch a photo. It's only afterwards that I think that would have been a perfect moment to share – but then it's also great that not all our time together is shared on social media. It's about finding a happy balance.
Q4: And your biggest achievement?
I write a few posts about children's mental health issues. A mum sent me a private message to say she was really grateful for me sharing my experiences on the subject as it made her feel that she wasn't alone. It felt really good to know that my posts were helping other parents. Parenting is never easy.
Q5: What would be your advice to anyone wanting to become a creator?
Be yourself. Do not try to copy or be the same as other creators. People want to see genuine pages. Keep it real and stick to posts you feel passionate about. Eventually you will gain your own loyal followers.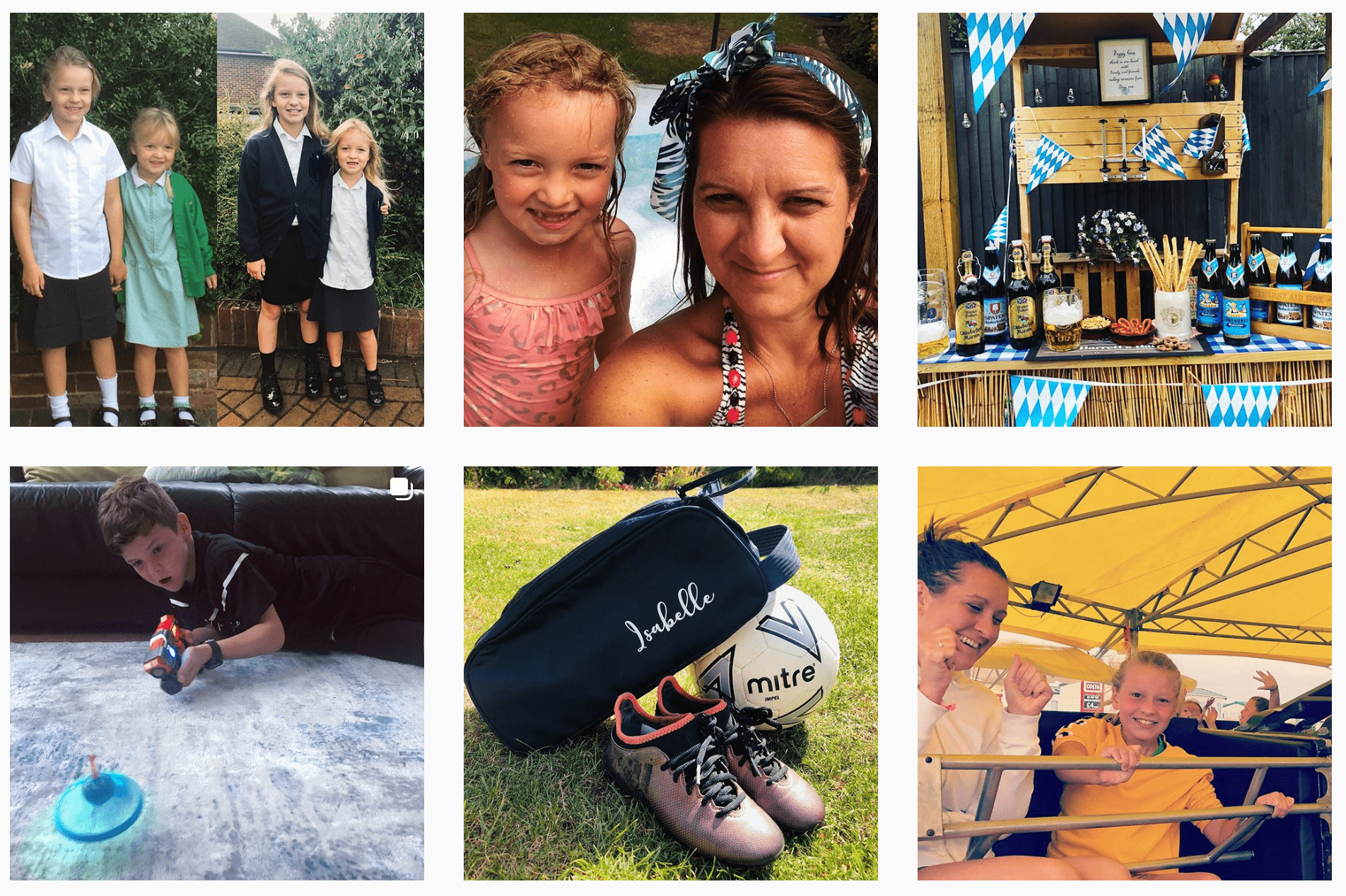 Q6: Your fave Instagram filter?
Clarendon or Nashville. Two completely different filters!
Q7: Your fave Instagrammers?
@parttimeworkingmummy
@baking_with_kids
@nosuchthinguk
@dunn.crafts.decor
@fitzfamilyof4
Q8: Which camera/lighting techniques do you use?
I just use my iPhone, capturing our real life moments as they happen. I have just purchased a ring light for photos indoors.
Q9: What's your hashtag strategy?
I use ones that are relevant to the post.
Q10: The best thing about being a creator is…
The fantastic opportunities that myself and my family have been given. We have been very lucky to have been asked to work with some fantastic brands and been invited to attend some really great days out. My children were very excited to be asked to spend the day at a fun fair. This is one of their favourite days out that we have had the opportunity to attend.
Thanks so much Vicki – check out her fabulous content here.
about
InfluBase is a micro influencer agency based in Soho, London. We bring creators and marketeers together to create powerful partnerships. 
InfluBase is a division of ContentStars Ltd.