CREATOR Q & A | 10TH JANUARY 2020
Creator Q&A @what_leia_did_x shares her story & tips
Interview by KATHRYN CANE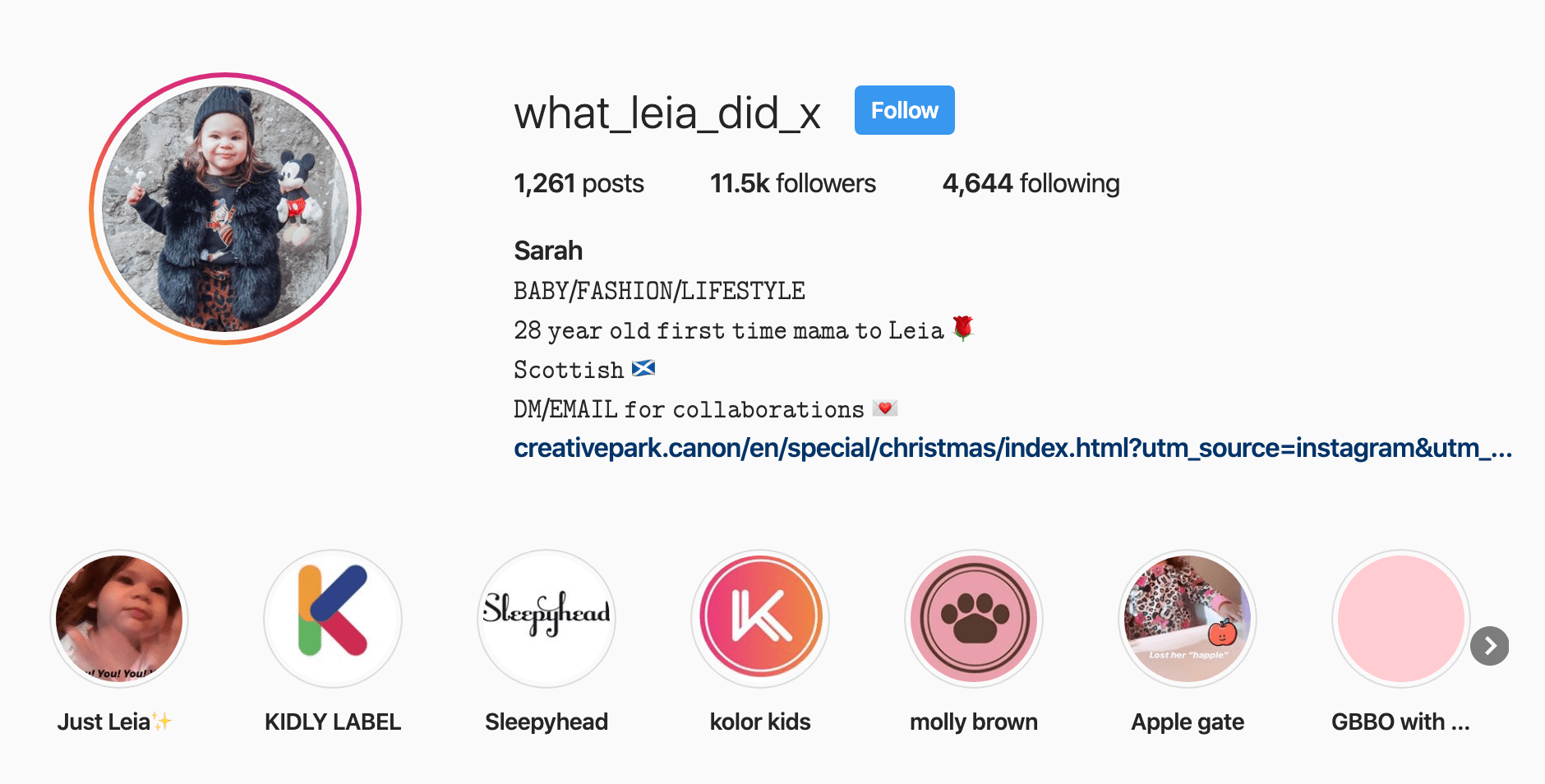 Q1: How did you become a creator?
I suppose I became a creator after having my little Leia! What started off as me just posting photos of her for my friends and family to see, soon spiralled into brand repping for small businesses, to gifted items, to paid ads. I was inspired by an account called @briarroseandme who is also from Scotland (and a friend now).
Q2: What inspires your posts?
Leia's outfits inspire my posts! I love dressing her, piecing together outfits and I may have a slight shopping addiction… I get a lot of style inspo from mum accounts that I follow!
Q3: What has been your biggest challenge as a creator?
My biggest challenge as a creator would be FLAT LAYS! I just cannot do them at all, any tips?!
Q4: And your biggest achievement?
My biggest achievement would be Leia being featured on Stella Kids Instagram feed! I absolutely love Stella McCartney pieces and always will.
Q5: What would be your advice to anyone wanting to become a creator?
My advice would be to not take it too seriously! Enjoy what you do and what you create, and post what YOU love 🙂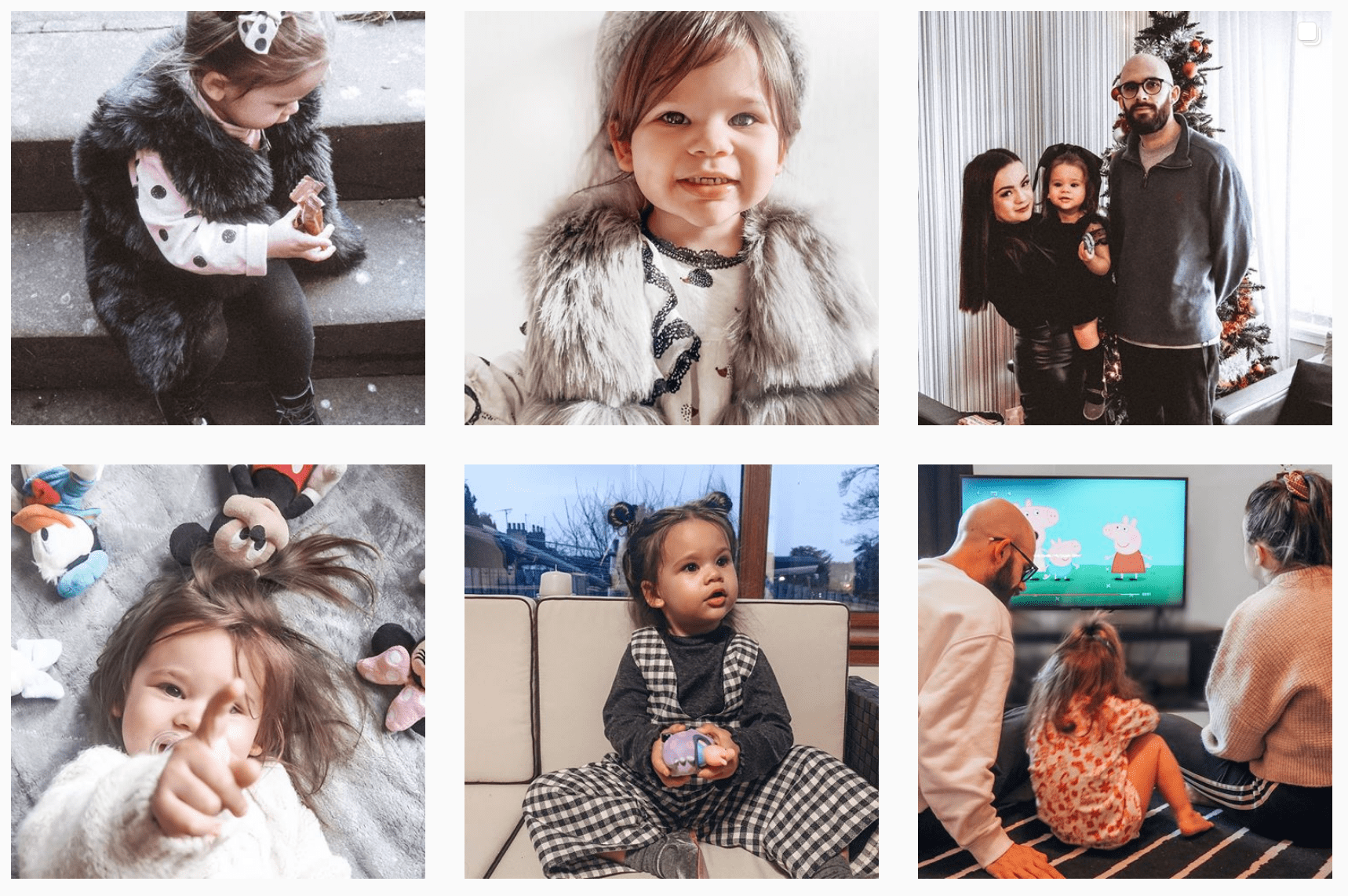 Q6: Your fave Instagram filter?
Hmm… I tend to use Lightroom for filters now, but before I would always go to "Stinson" from the Instagram filters.
Q7: Your fave Instagrammers?
I have a few!
Style inspo: @liddierowl & @celyse_elle
Stunning photography: @delilahboysandme
Fav mum accounts: @babyboyoscarjames & @huckleberryandme
Q8: Which camera/lighting techniques do you use?
Mostly natural light after the winter period is over of course! During the spring/summer, I like to get a lot of natural outside shots. During the winter months, I'll mostly use a ring light if indoors. As for cameras, I have an Olympus Pen EPL-8 which I use as much as possible – and if I don't have it, I use my iPhone!
Q9: What's your hashtag strategy?
Hashtags are tricky! I think you need to pick very relevant hashtags specific to your post, also knowing which hashtags are popular helps.
Q10: The best thing about being a creator is…
Meeting all of the other creators and mums I have met using Instagram!
Thanks so much Sarah – you can check out her lovely feed here. 
about
InfluBase is a micro influencer agency based in Soho, London. We bring creators and marketeers together to create powerful partnerships. 
InfluBase is a division of ContentStars Ltd.