INFLUENCER MARKETING | 15TH MAY 2019
How Instagram hiding likes could impact influencer marketing
Written by HAYLEY HAYES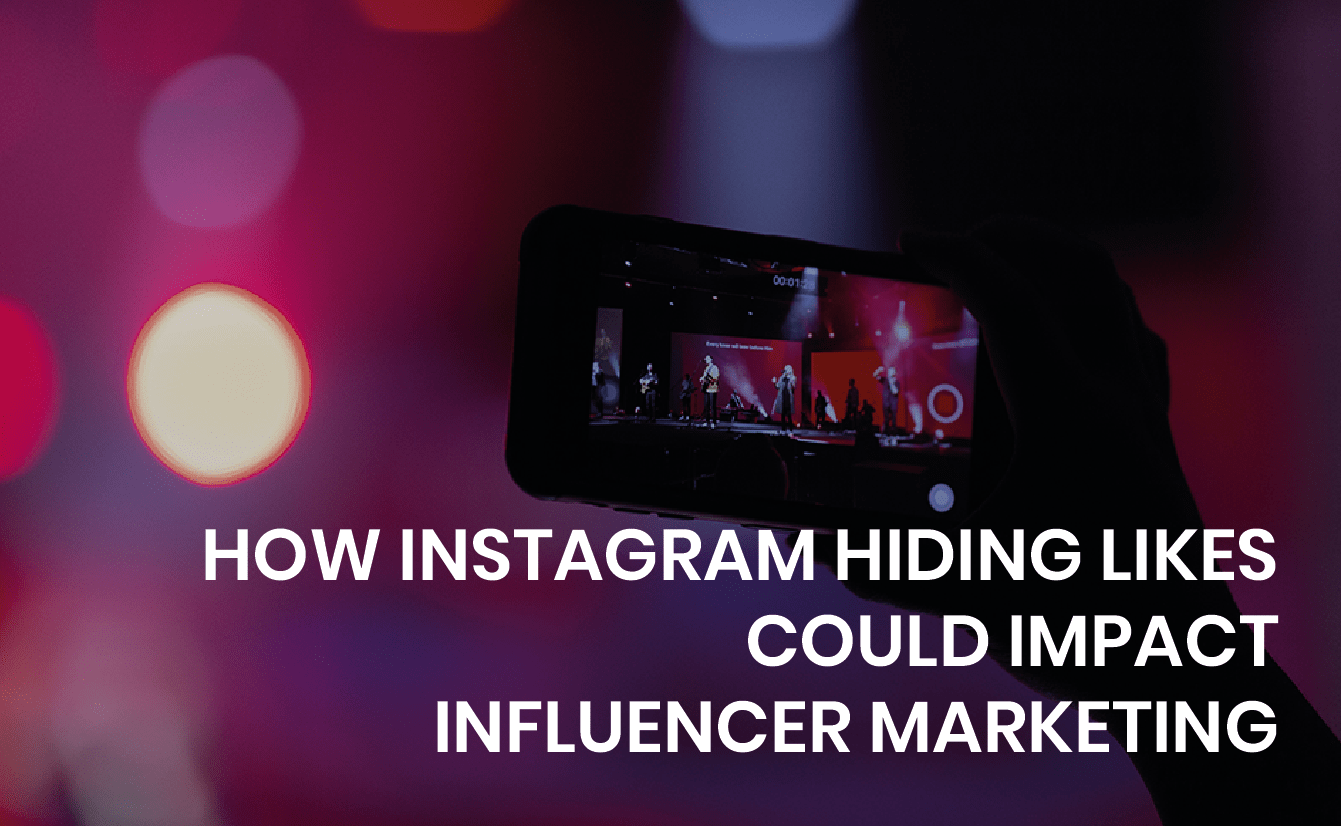 News leaked last week that Instagram is considering hiding like counts on its posts. Naturally, the internet was quick to reply with Instagram users, influencers and marketers expressing a range of views, ranging from positive to negative to contemplative.
To clarify, at the time of writing this blog the update is in testing stages in Canada alone. Any considered response to the potential update will need to balance the impact on users seeking a way to represent their popularity with the implications for professional influencers and advertisers running programmes on Instagram.
Impact on user experience
Although only in early testing stage, ditching the social platform's most instantly recognisable metric would mark a significant shift in the timeline of influencer marketing.
Those opposed to Instagram hiding likes argue that this would be too radical a change to the Instagram user experience and the way its community interacts. A potential concern for brands is that users will be turned off from the platform altogether and leave for pastures new, creating dwindling audiences and less opportunity to reach potential customers.
To counter, we should bear in mind the work Instagram is doing to improve overall user experience and interactivity – from testing co-watching video tools to polling options for Story ads.
Opportunity to redefine influencer goals
At Influbase, we interpret this as a useful and timely prompt for us to converse with clients, to assess and define their desired goals and outcomes from influencer marketing. Part of that conversation would be to encourage a move away from vanity metrics such as likes towards a more purposeful relationship with influencers.
This could entail ensuring that actual customers (or potential ones) are following partner influencers and that they are, in return, being given a positive and engaging experience.
Increasingly, we are focusing on extending that customer journey to conversions. What successful conversion looks like will differ from client to client; one may be looking for click-throughs to book a customer call or appointment, another may be looking for sign ups to their next online webinar. Clearly defined objectives should be the starting point of any influencer activity.
Easing the pressure on influencers
Hiding likes could, quite frankly, take a load off influencers. Pressure to rack up visible likes can quite understandably lead to performance anxiety. With this demand reduced, influencers may feel freer to post that which genuinely inspires them, without fear of it being unpopular. So a move to unrated posts could be highly liberating and inject fresh energy into influencer practice.
Finally, it may also boost authenticity, detracting Instagrammers from playing the current system for likes, for instance with 'comment pods' of users mutually reciprocating each others' posts to inflate their metrics.
Photo by Priscilla Du Preez on Unsplash
about
InfluBase is a micro influencer agency based in Soho, London. We bring creators and marketeers together to create powerful partnerships. 
InfluBase is a division of ContentStars Ltd.