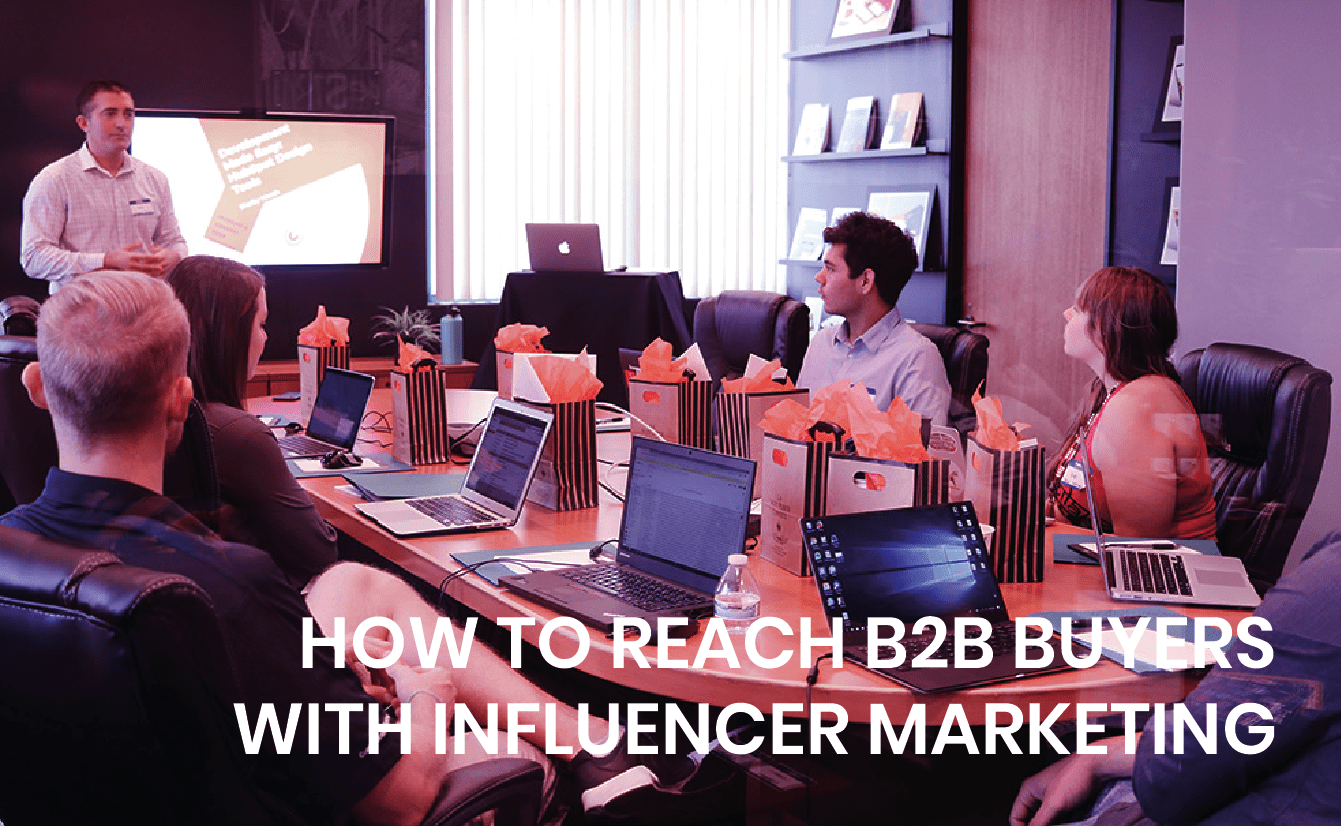 With concrete evidence that influencer marketing works for B2B organisations, it has been interesting to find that B2B marketers were until recently still either experimenting in the space, or running individual b2b influencer marketing campaigns rather than ongoing programmes. In fact, only 5% of respondents to a 2017 study said they had integrated influencers across all marketing activities.
Fast forward two years, however, and it is becoming clear that the growth trajectory of influencer marketing isn't limited to B2C marketing. Current predictions state that B2B tech marketers' adoption of influencer marketing is to grow to 48% by the end of 2019.
We sifted through the Content Preferences Survey Report of B2B Buyers – so that you don't have to – and to discover how to best reach decision makers along their purchase journey.
It comes as no surprise that shorter formats, on-demand and bundled content, mobile-friendly formats and visual and interactive content top the list of preferred content assets for time-starved B2B buyers. Buyers are also inclined to check trustworthiness of sources, and analyst reports and third-party independent content are preferred by a wide margin among buyers.
Preferred B2B influencer marketing content
Influencer content has become of paramount importance; 87% of survey respondents said they give more credence to industry influencer content. Aligned with that, buyers also indicated they give more credence to peer reviews, third-party publications and user-generated feedback; more than two-thirds (68%) of buyers said they frequently give credence to peer reviews and user-generated feedback, while 60% gravitate towards content created by a third-party publication or analyst.
B2B and influencing: a perfect marriage
The truth is smart B2B marketers were early pioneers of influencer marketing. Mike Nuemeier, CMO of Arketi Group, has cited examples of a campaign his business ran for a technology provider in the contact centre industry some years ago.
Arketi Group brought together a panel of influencers including an author, an academic and a former trade journalist-turned-blogger to help advance a new way of thinking about downtime in call centres. The influencer marketing effort involved the selected influencers blogging on topics relevant to the client, leading webinars and hosting invite-only roundtable events across the country. According to Nuemeier, the results were impressive: brand awareness and customer acquisition increased, while contract revenue grew in excess of 30% year on year.
What type of B2B influencer content performs best
Drilling down to the nuts and bolts, let's examine what sort of content assets perform best in B2B influencer marketing campaigns.
Shorter formats—including blog posts, infographics and ROI calculators— remained steady among buyers year over year, while third-party/analyst reports were cited by more than two-thirds of buyers (67%) for research this past year, up from 62% last year. Another strong benchmarking format, assessments, also saw steady growth, gaining seven percentage points to 32% of respondents as compared to the 2016 survey.
When asked to specify which sources and formats are most valuable for research, B2B buyers repeatedly cited case studies, with 78% of respondents indicating them as most valuable as they researched purchases. This was followed by third-party/analyst reports (44%) and white papers (35%), confirming that buyers also continue to rely on white papers, webinars and e-book formats for research.
Finally, adding more insight from industry thought leaders and analysts came through as a key recommendation (from 61%) to improve the quality of content put out by B2B vendors.
The message surfacing to B2B marketers is clear: enlist key influencers, brief them to create non-sales driven content that is easy to access, then encourage them to share it with their audiences. You may well reach a buyer along their purchase decision journey and deliver the right sort of influence.
about
InfluBase is a micro influencer agency based in Soho, London. We bring creators and marketeers together to create powerful partnerships. 
InfluBase is a division of ContentStars Ltd.