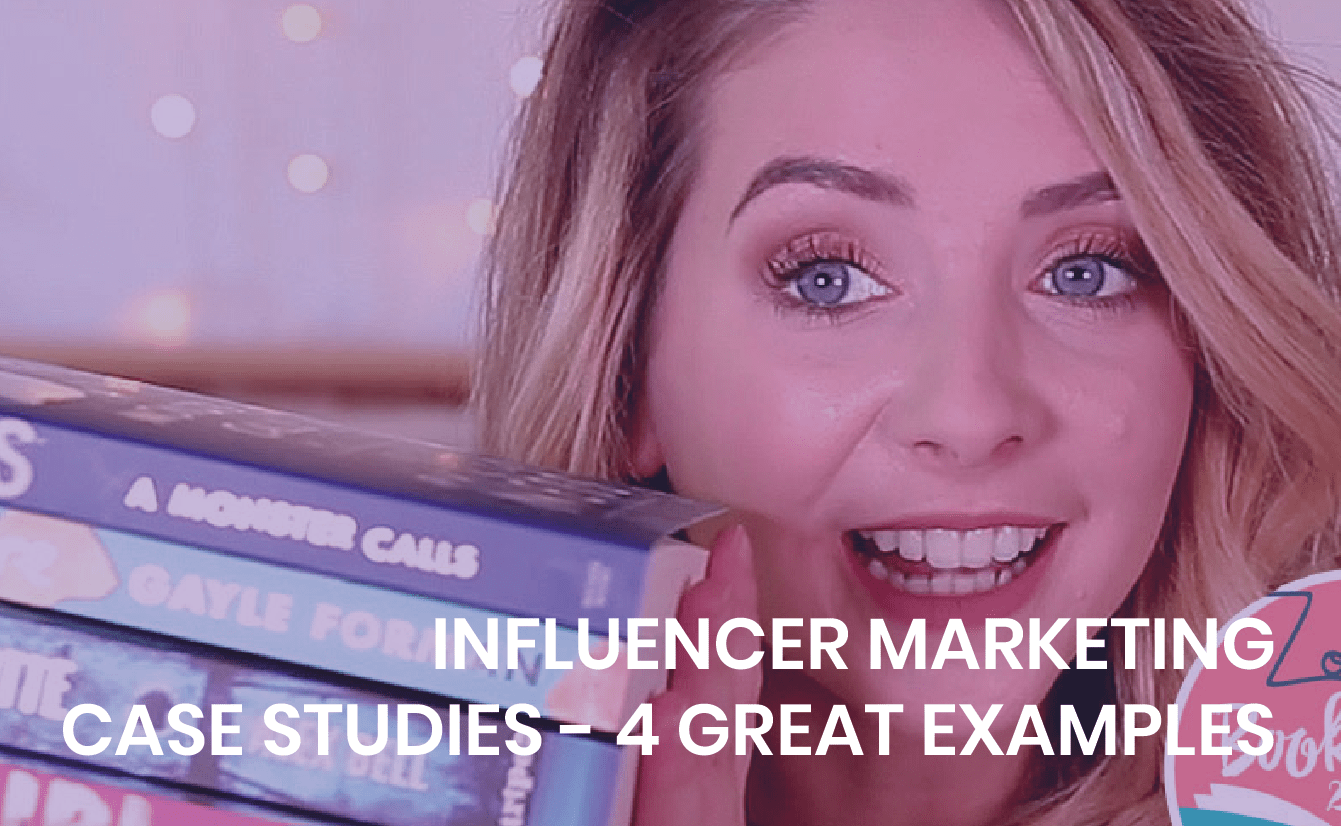 According to a survey carried out by Ratuken, UK marketers are prepared to pay YouTube Vloggers as much as £67,000  per video in return for product coverage. Meanwhile, a star of Snapchat has the potential to earn £53,000 per post and celebrity influencers with a presence on Facebook can command fees of £75,000.
The survey figures illustrate the growing willingness of brands and their agencies to spend significant amounts of money on 'influencer marketing', even though there is a still a nagging suspicion that ROI might be difficult to measure,
But while it is true to say that assessing the return on an influencer campaign may not be straightforward, it is by no means impossible. And perhaps more importantly, there is a growing body of evidence suggesting that the influencer market can be hugely effective – and not only in the usual suspect sectors, such as fashion and lifestyle. Here are some examples of what can be achieved:
Influencer marketing case studies
1. WHSmith – Targeting a hard to reach demographic
Witness the experience of magazine and bookseller, WHSmith, which recently joined forces with fashion and beauty blogger, Zoella in a bid to drive sales of young adult fiction.
At first sight, it might have seemed like an unlikely partnership but actually it was an ideal combination. Zoella – who has more than 11 million people viewing her YouTube channel – appeals to an audience that is largely female and aged between 13 and 18. In other words, her fan base represents a significant portion of the audience that buys young adult fiction.
The Zoella/WHSmith campaign saw the latter's Book Club Picks being featured on the Vlogger's channel and the impact was immediate. Sales of the books included in Zoella's videos rose sharply – some by as much as 11,000% –  feeding through to an increase in WHSmith Profits.
Given the media buzz that tends to surround high profile online 'celebrities', it's perhaps natural to think that influencer campaigns are dependent on partners who have a stellar profile.
2. Glossier
That's not always the case. For instance, US make-up and beauty company Glossier owes much of its success to posts by influencers. However, rather than putting the emphasis on celebrities, Glossier has harnessed the energy of an army of micro-influencers. Or as the company puts it, 'regular women'.
Glossier has enjoyed stellar growth of up to 600% per annum and CEO Weiss attributes the company's success to engaged fans who spread the word to their own followers. To drive this process further, Glossier has introduced a referral scheme.   
Fashion continues to be an epicentre of influencer marketing activity, not least because influencers who are themselves style icons provide an opportunity for brands to forge partnerships that not only speak to but also educate target consumers.    
3. Gap
GAP's Styld.by campaign is a case in point. Focused largely on Instagram, the campaign uses a range of celebrities – models, actors, singers, etc – to show how they incorporate GAP clothing into their looks.
The appeal of Styld.by to consumers  has been a mix of quality visuals and style tips illustrating how items of clothing can be combined and accessorised. Meanwhile, by working with a broad spread of celebrities, GAP has ensured that its messaging extends beyond a single fashion niche or demographic.
The power of the influencer market is not limited solely to areas such as fashion, lifestyle and music. It can also be harnessed by businesses that traditionally don't generate much consumer excitement.
4. Sprint
Take US telecom provider Sprint. Consumers get very excited about phones but are arguably a lot more agnostic about the companies that provide the infrastructure. Aiming to pull young and affluent consumers away from larger rivals AT&T and Verizon, Sprint used fairly straightforward sponsorship as one strand of its campaigning strategy, notably by working with Jay Zee on an album launch and providing free access through the Tidal streaming service.
However, Sprint mixed sponsorship with influencer content on Instagram under the banner of #Liveunlimited.
Those taking part in the campaign – aimed at the US and Latin America  – include bodybuilder, Bradley Martyn, motivational video maker, Gerard Adams, model, Raychel Cook and comedian Lele Pons. The campaign takes the form of a personal video story, weaving in the Sprint brand.
The key to Sprint's success has been a decision to allow the influencers to be true to their own personal brand, rather than trying them to conform the brand values of the telecoms company itself. The result has been an opportunity to extend awareness of Sprint into a broad range of communities – running the spectrum from Lele Pons (and her mantra Latino and Proud') to fans of music and bodybuilding.
As the above examples illustrate, influencer marketing takes many forms, but when done well it can drive sales, boost engagement and/or raise awareness.
about
InfluBase is a micro influencer agency based in Soho, London. We bring creators and marketeers together to create powerful partnerships. 
InfluBase is a division of ContentStars Ltd.