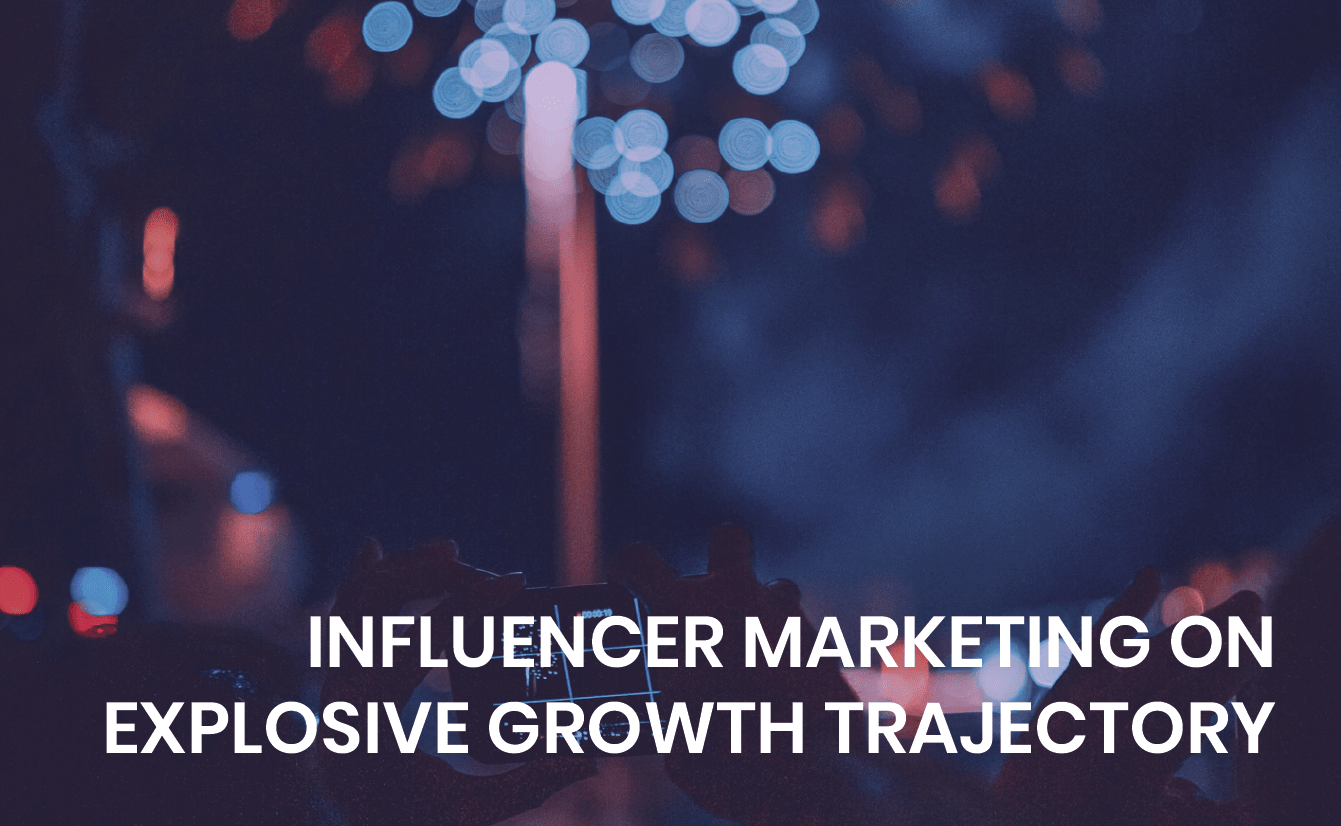 Initially received with some speculation as an ephemeral trend, the phenomenon that is influencer marketing has only just started to peak and is set to increase sharply, according to new research published as an infographic by AdWeek.
Mavrck's recent study, in contrast to others which focus on plans and budget forecasts in the field from marketers' perspectives, examines influencer marketing from the side of the influencers.
Arguably the most revealing statistic is that nearly 80% of influencers plan to create more branded posts than they currently do, suggesting that the volume of branded content reaching consumers in the coming months and years is poised to rise even more sharply. Nearly a fifth (17%) plan to create the same amount of posts for brands, while just 4% intend to create less branded posts than they currently are.
Findings by influencer marketing platform Mavrck also suggest that more than half of influencers only began producing content for brands within the past two years, while around one third (32%) began doing so only last year.
Why influencers create branded content
Interestingly, the research piece, titled Cool Kids, also finds that influencers (of whom 95% are reportedly female) are motivated more by rewards from brands than money. Specifically, 90% of influencers desire products or service in return for publishing branded posts while 63% prefer a financial incentive. Sharing their passions is what inspired nearly half of influencers, suggesting the importance of finding an influencer who is the right fit for your brand's product or service.
As many as 86% of marketers have already relied on influencer marketing strategies for at least some of their campaigns during 2017. And with the approach set to increase, brands are going to need to up the stakes to stand out in a crowded marketplace, to identify the most effective influencers and to then optimise influencer campaigns.
Renault is one advertiser currently seeking to innovate in the field. The automaker has, according to The Drum, begun testing an AI social listening tool in a number of European markets in a bid to achieve more targeted communications on social media. As part of a wider shift away from mass reach, Renault will use smaller, but more trusted influencers with around 3,000 followers each. This could mark a growing trend for quality over quantity as the influencer marketing field evolves.
Influencer authenticity
Crucially, now that influencers are being more heavily commissioned to speak on behalf of brands, consumers will start to demand more authenticity and relevance from those that they follow. Brands will need to work harder to instil trust by working with better quality influencers, and using more advanced tools to target content to appeal to their niche audiences.
Francios-Xavier Pierrel, corporate director of data, CRM and social at Renault, has reportedly been "stunned" by early results of testing the machine learning-powered tool to upgrade its influencer base. As well as identifying which influencers to target and what social content to equip them with, AI-powered insights could also measure campaigns' early performance and optimise for success at scale. As this space matures, we can expect more brands to follow suit with a similarly refined 'less is more' advance.
about
InfluBase is a micro influencer agency based in Soho, London. We bring creators and marketeers together to create powerful partnerships. 
InfluBase is a division of ContentStars Ltd.