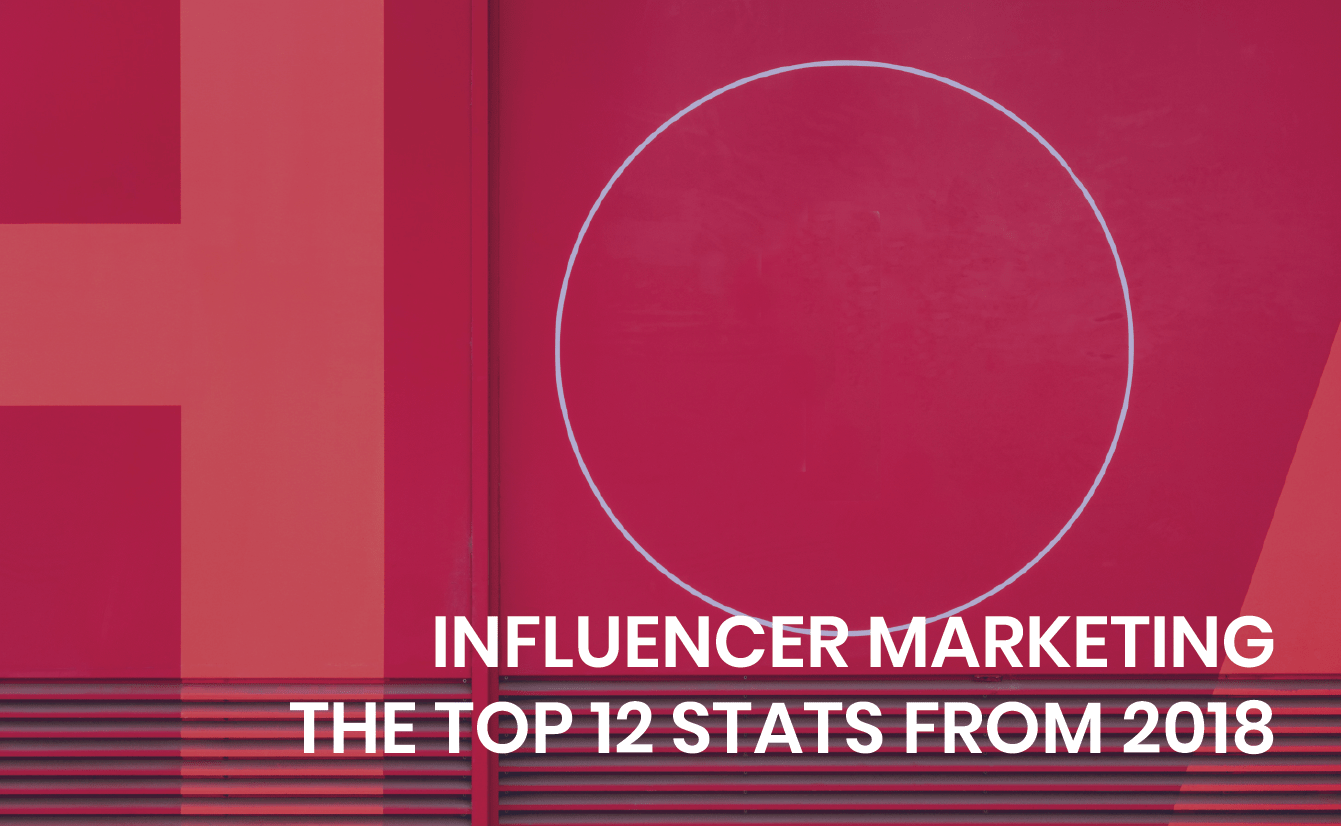 There is no single template for an influencer. Some are celebrities who have already made their names as actors, reality, stars, or fashion designers. Others have created their own brands by building a presence and an audience on social media. And away from the limelight, there are those who may not be well known outside their own spheres and yet undoubtedly influence their peers. These are the gurus who can provide expert opinion on subjects ranging from which audio turntable to buy through to corporate digital transformation. The common factor is that successful influencers continued to play a leading-edge in brand and corporate marketing during 2018. We've pulled together a dozen key statistics that tell the story of the year.
1. Influencer Marketing Boosts Engagement
An influencer marketing strategy is not something to be undertaken lightly. Not only do you have to find your influencers and bring them on board, you must also strike the right balance between managing an on-message campaign and allowing your ambassadors a sufficient degree of creative freedom in keeping with their personal brands. But there is one very good reason for taking the time and trouble to press ahead with influencer campaigning. It can be summed up in one word – engagement.
According to a report by Business Insider, the average influencer engagement rate across all industry verticals is 5.7%. This is much higher than the 2-3% average for brand-generated content.
2. Budgets Spiral Higher
It's hardly surprising, then, that budgets are on the rise. The proven effectiveness of influencer marketing continues to drive spending. Business Insider's report predicts that by 2022, marketers will be spending between $5 and $10 billion on their campaigns.
3. The Rise of Instagram
YouTube's -growing army of successful Video Bloggers may have captured the imagination of the public at large – witness the star status of Joe Suggs on Strictly – but a great many brands are now focused on Instagram as the prime channel for their influencer strategies. According to referral platform Linqia's State of Influencer Marketing 2018 report, 92% of marketers believe that Instagram is the most important social network for influencer campaigns.
4. YouTube Holds its Own
But don't feel too sorry for those who focus on Youtube as their preferred channel. YouTube provides a rich ecosystem for reviewers and opinion formers. According to Boostability, it affects the purchasing decisions of 22% of men and 13% of women. Teenagers feel seven times the attachment to their Youtube favourites than they do to other celebrities.
5. The Kardashian Factor
No one ever got fired for signing up a member of the Kardashian family to an influencer campaign. For instance, in the first three months of 2018, the combined forces of Kim, Khloe and Kourtney Kardashian, plus Kendall Jenner accounted for 26 million instagram likes and comments. Other celebrities are available.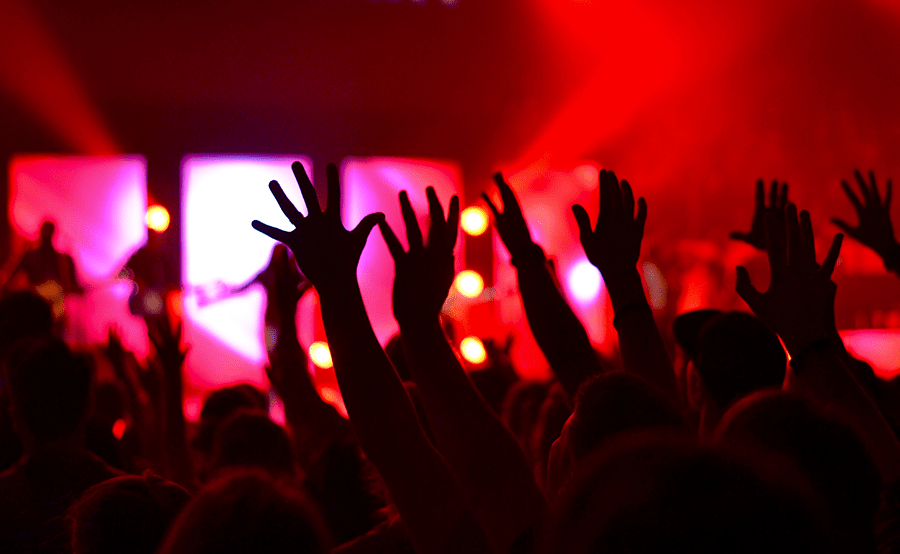 6. But It's Not All About Celebrities
It's worth remembering that influencers with fewer than 10,000 followers may offer a more effective way to reach an audience. According to figures pulled together by St Joseph Communications, influencers with between 1,000 and 10,000 followers cost an average of $180 per post to hire compared to the celebrity average of $250,000.  Micro influencers score an 8% like rate on posts, significantly higher than the celebrity score of 2.5%
7. Creative Freedom is Vital
There is a tension at the heart of influencer marketing. Consumers and business customers respond to influencers because they provide an independent take on a product, rather than a simple brand message. Equally the same consumers and customers understand that there is very often a financial relationship between the influencer and the products they endorse.
To make it work, influencers require – and demand – a degree of freedom. According to Business Insider, 40% of influencers say overly restrictive guidelines undermine campaigns.
8. Trust is Eroding
Despite the momentum behind influencer marketing as a concept, there are some storm clouds on the horizon. For instance, trust is an issue. In a poll of marketers for Influencer Intelligence's Influencer Marketing 2020 report (prepared in association with eConsultancy), 64% said they were aware that trust in sponsored campaigns was eroding and that action was needed to improve transparency.
9. A Transparency Deficit
However, in the same report, almost two thirds said they did not fully disclose details of their partnerships and sponsorship arrangements. That coyness may be counterproductive. A majority of consumers (54%) said they didn't have a problem with an influencer disclosing details of a partnership. It is probably better to be upfront about financial relationships rather than keeping secrets that could ultimately damage trust.
9. ROI Remains Hard to Measure
Despite the success of influencer marketing, calculating ROI remains something of a conundrum. So much so that only 18% of those responding to the Influencer Marketing 2020 poll said they integrated influencer marketing into their overall ROI calculations. For its part eConsultancy predicts that reliable measurement of return on investment will be critical to the progress of influencer marketing in the years ahead.
11. A Broad Range of Influencers Boosts Engagement
Ride share company Lyft has probably not yet achieved the status of 'household name' and yet it is doing rather well on social media. The company was cited as the top campaigner of 2018 by Talkwaker.com. Lyft achieved 5.9 million engagements per year by using a mix of influencers (famous and not so famous) to boost its engagement.
12. Fake Followers Spoil The Party
The phenomenon of the 'fake follower' is troubling some marketers. Indeed, according to eConsultancy, 42% of those taking part in the Influencer Marketing 2020 poll see it as the biggest problem they face. False or misleading numbers do undermine the authenticity of campaigns, but it is hard to measure the extent of the damage. Ever more sophisticated analytics can help brands and companies to create a true picture of what the headline numbers mean – by factoring out suspicious activity – but there may be a case for tighter regulation by the Advertising Standards Authority. Just in case you need an alternative to any of the above.
13. Shares Can Go Down As Well As Up
Influencers can have huge power. Cast your mind back to February of this year when reality star Kylie Jenner tweeted that she no longer used Snapchat. A simple comment knocked $1.3bn off Snapchat's share value.
about
InfluBase is a micro influencer agency based in Soho, London. We bring creators and marketeers together to create powerful partnerships. 
InfluBase is a division of ContentStars Ltd.