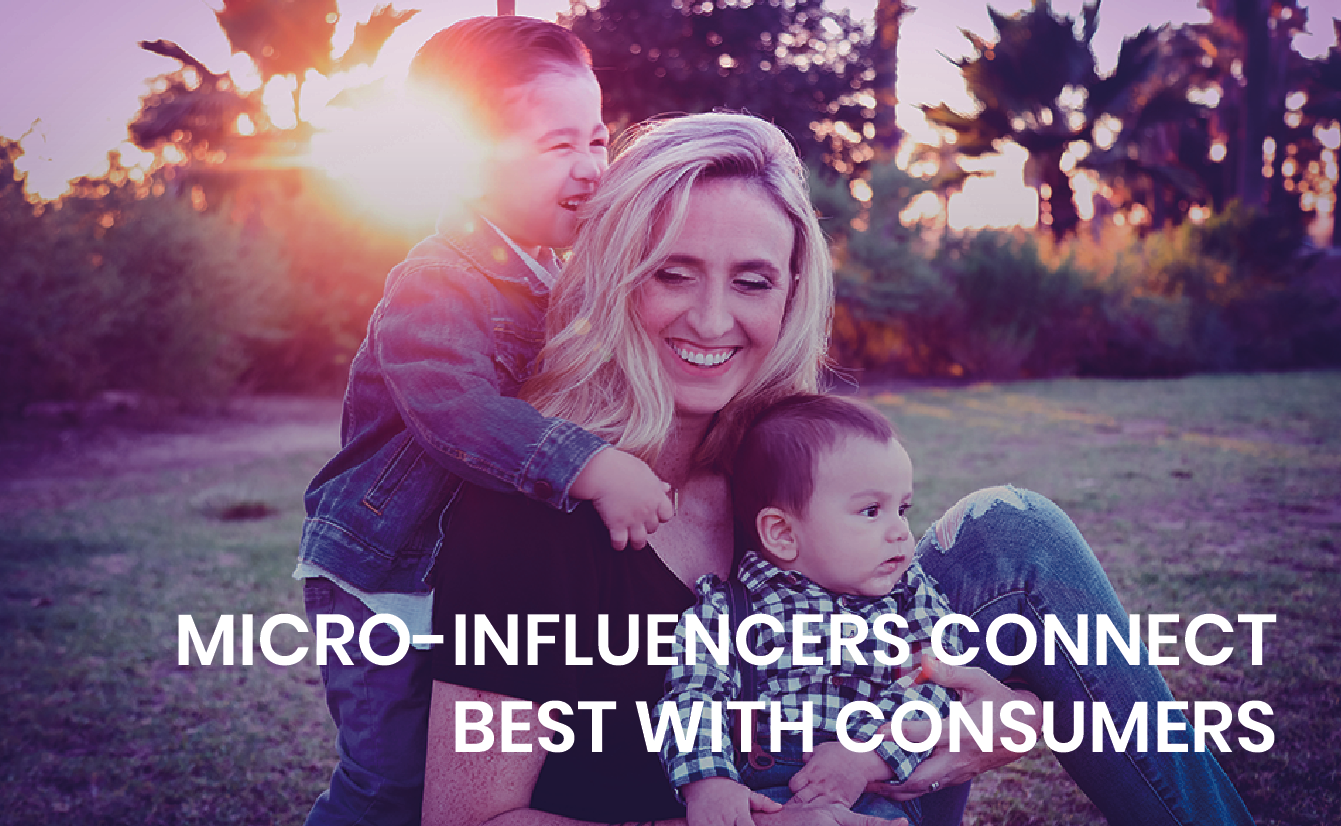 Nearly half (45.5%) of advertisers prefer working with micro-influencers over top-tier talent, reinforcing the growing focus on the relevance of influencers' audiences and the quality of relationships with their following.
This is according to The State of Influencer Marketing 2019, new research published by Launchmetrics. When asked why they preferred partnering with lower tiers of influencers, around one third (32.1%) of marketers cited the superior connection that micro-influencers enjoy with their target audience.
Micro-influencers & authentic content
Navigating consumers' ad blindness and demand for authenticity has been a steadily increasing challenge, particularly as promoted posts become more prevalent in B2C influencer marketing.
It is in this context that respondents to Launchmetrics again prefer to turn to micro-influencers. Some 22.5% of marketers feel that this bracket of influencers creates content that is more authentic. We believe this is down to the nature of influencers who want to express their talents and deep-rooted interests with fellow enthusiasts. Genuine passion is hard to fake.
Working with Micro-Influencers for the Best ROI
The challenge of justifying the ROI of influencer activity is another key theme expressed in the findings. In fact, one quarter of marketing professionals called out ROI measurement as their main concern. Somewhat concerningly, engagement rates alone are often still being relied on to measure the effectiveness of campaigns.
Clearly, engagement remains a valuable measure of influence. For maximum insight, it is advisable to focus on engagement over the long term, and increasingly brands are beginning to see the benefits of an 'always-on' approach.
Rather than running influencer programmes just when the brand needs something, more advanced B2B marketers now opt to run continuous programmes, with a focus on developing longer term relationships and advocacy.
Micro-influencer Discovery
In practice, this means investing time in recruiting influencers well before any planned activity. Beginning early by following, engaging for instance by commenting on your identified influencers makes a positive response when the time comes much more likely.
To return to the issue of measurement, we recommend looking beyond likes and comments alone. Metrics around sales, brand awareness and conversion provide a fuller, richer picture. Fortunately, our industry is making progress towards making comprehensive standards of measurement our common best practice.
Micro-Influencer Campaign Management
Speaking of best practice, it is worth noting that 27.5% of respondents to Launchmetrics still manage their influencer relationships manually. Whilst this research focused on fashion, luxury and cosmetics professionals, we have found disparate processes and lack of coordination to be an issue for B2B businesses as well.
Often, this is due to companies experimenting with early stage influencing in disparate regions and business units. A more coherent and centralised approach to influencer programmes paves the way for more efficient and effective use of influencers, and across multiple departments.
As B2B brands start to implement influencer marketing programmes across functions, they will need to invest in the platforms to coordinate, track and measure influencer activity. Clearly, influencer marketing is evolving beyond the capability of a spreadsheet, email and the native tools offered by Google and Instagram. Onwards and upwards, we say!
A final taking from the Launchmetrics report relates to platforms. For many respondents (up 36% to 46% year on year) Instagram still reigns supreme. Here, images in opinion leaders' feeds seem to be the most popular and effective format, with Stories following closely behind. Obviously the quality and relevance of images sorts the wheat from the chaff here.
You can download a full copy of the Launchmetrics report here. For an in-depth, obligation-free chat about how influencer marketing can meet your specific business objectives – reach us here.
Photo by Edward Cisneros on Unsplash
about
InfluBase is a micro influencer agency based in Soho, London. We bring creators and marketeers together to create powerful partnerships. 
InfluBase is a division of ContentStars Ltd.