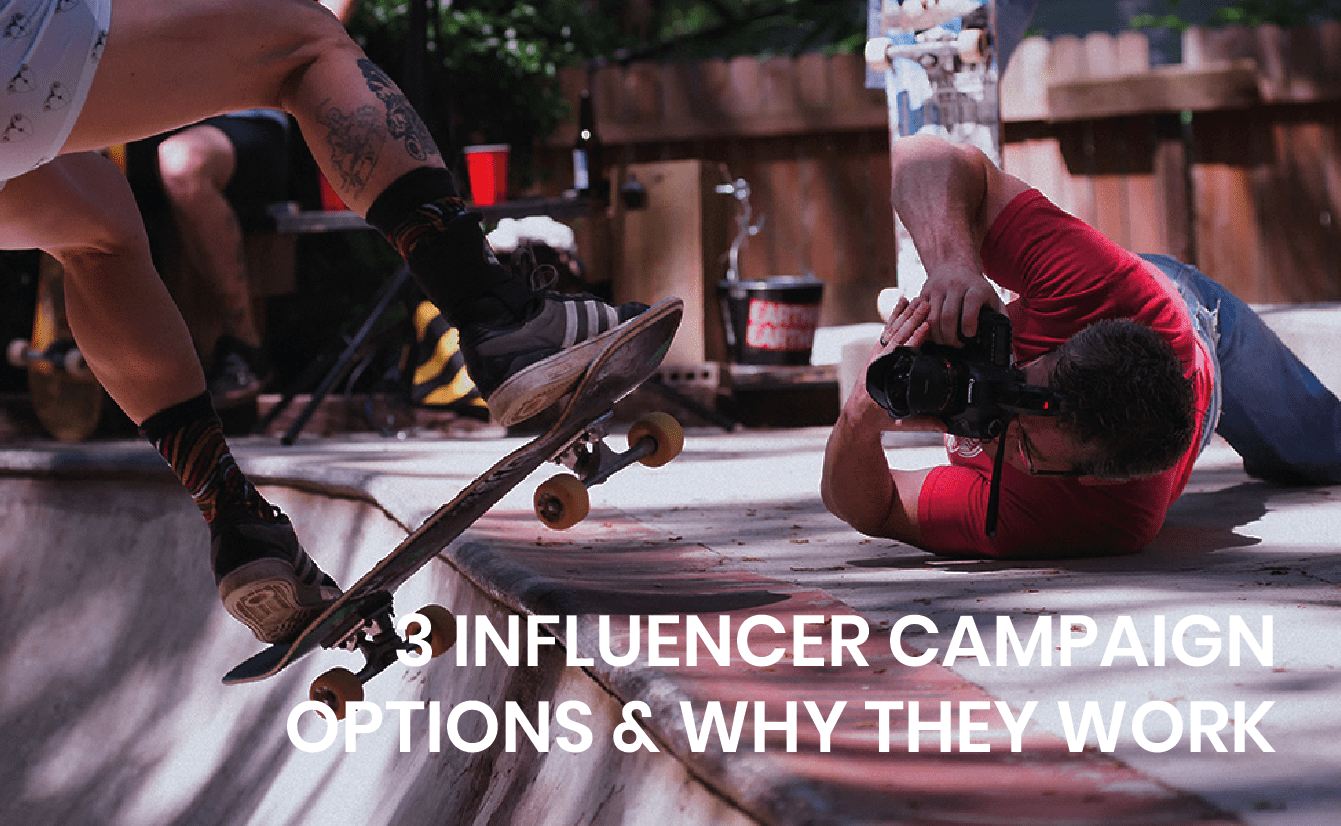 "People do not buy goods and services. They buy relations, stories and magic."
These words from marketing guru Seth Godin perfectly encapsulate the way people want to interact with brands today.
With an overwhelming range of goods, products and services being directed at them, people are beginning to question who they can trust.
Demand for consumers' attention is on the rise and coming at them via a plethora of media channels. To filter the constant bombardment people are turning to ad blockers, streaming services and making behavioural changes such as media fasting/digital detoxing.
With the audiences that brands want to reach taking proactive measures to avoid advertising, it is becoming increasingly difficult for brands to cut through in the digital landscape.
Enter influencer marketing, entirely side-stepping push advertising by leveraging the reach of existing influencers who have built a loyal following and developed their own personal brand. These social media personalities are the purveyors of the "relations, stories and magic" gold dust Godin describes.
Influencer campaign partnerships
If you're reading this, the chances are you've already been following influencer marketing for some time and are aware of its efficacy for promoting brands and products. Doubtless, you know how partnering with influencers can help businesses to drive product awareness, increase engagement and drive sales.
Without further ado then, here are three specific types of influencer campaign that build valuable links and connections and how to maximise their impact.
1. Competitions and giveaways
It shouldn't be too much of a stretch to find room in your budget for a monthly giveaway.
Unboxing videos from influencers, through their YouTube channel or Instagram live video, can help promote your product by getting it in front of their entire audience at minimal cost to your brand.
Some influencers receive so many freebies and exclusive products that they dedicate one day of the week to unboxing all their gifts on social media, thanking the brand that sent them. Extra impact can be gained by the influencer reviewing or using them right then and there on the platform.
Inviting people to engage in different ways as part of the competition mechanics (liking posts, tagging friends, sharing content, following and so on) can be a highly effective way to drive engagement. Just be sure to make the competition rules clear and transparent, to avoid and dissatisfaction or disappointment amongst those entering.
2. Discount codes and affiliate marketing
Affiliate marketing is a comfortable choice for many marketers. Using custom URLS and unique discount codes makes tracking ROI of each campaign and compensating influencers easy to accomplish.
One tangible example is Audible's partnership with the New York Times bestselling author, investor, podcaster and entrepreneur Tim Ferriss.
During his podcast, The Tim Ferriss Show, he gives a short 30-second to one-minute spot about his partnership with Audible and directs users to his custom URL. Here they can get a free ebook and scour a list of Ferriss' personal favourite books.
Discount codes are just as easily tracked and easy to embed in graphics and videos as well as to share through mediums like podcasts.
3. Social media takeovers
A social media takeover can be an excellent way to increase brand exposure and offer interesting content but it requires a trusted, secure partnership. A social media takeover can feel essentially like relinquishing the reins and allowing an influencer to navigate your brand promotion on social media. Clearly, it is crucial that the influencer partner's persona aligns perfectly with your brand for this to work.
One example is Capital One's Instagram campaign which handed their account over to three influencers for a five-week period for its 'What's in Your Wallet' campaign, inviting them to post pictures of interesting items from their wallets. The goal was to boost brand favourability amongst millennials, which indeed lifted by 3% in this segment.
Photo by Brandon Morgan on Unsplash
about
InfluBase is a micro influencer agency based in Soho, London. We bring creators and marketeers together to create powerful partnerships. 
InfluBase is a division of ContentStars Ltd.