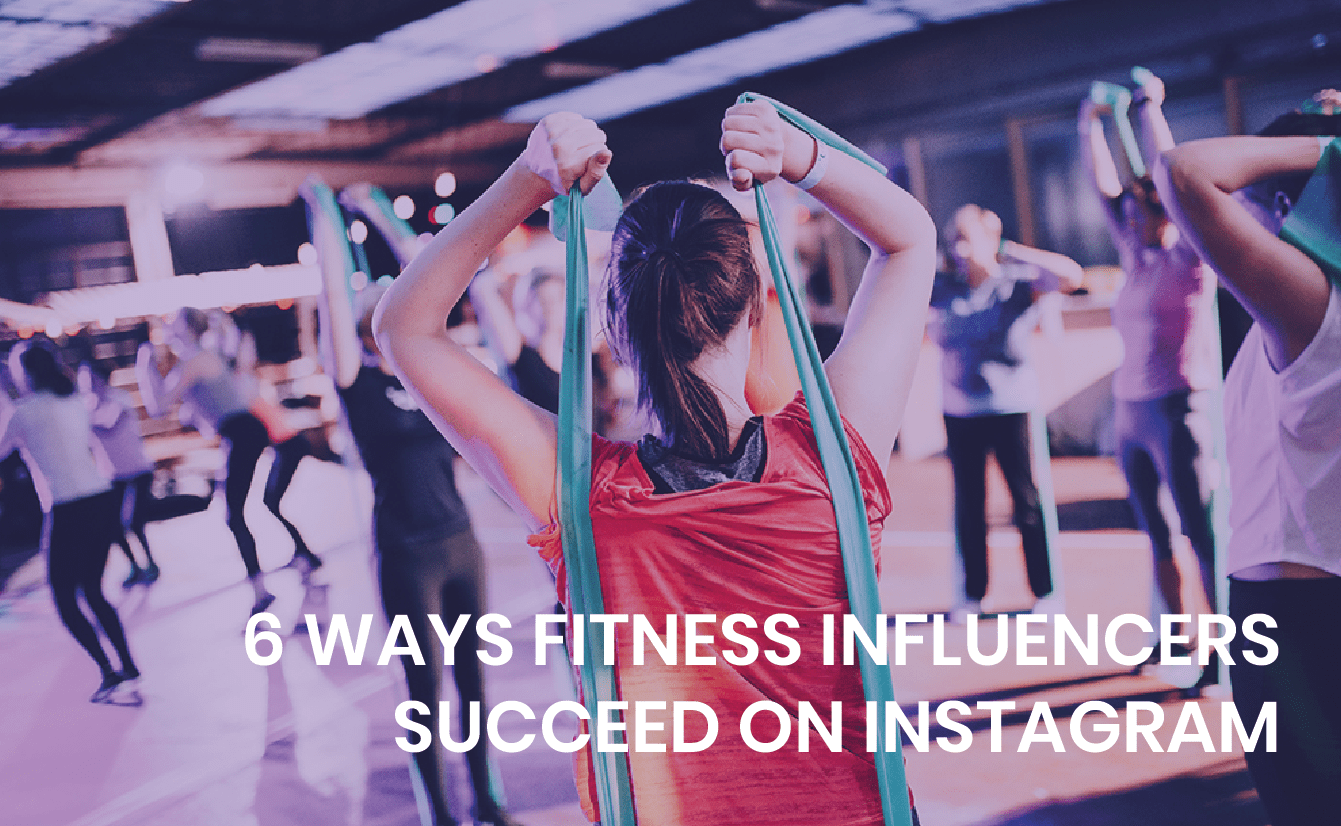 As a free tool with low barrier to entry for followers and potential clients alike, Instagram is a popular marketing platform for fitness professionals.
Influencer marketing on Instagram offers personal trainers countless ways to organically grow their follower base, as long as they are providing valuable content. So what sort of posts do fitness followers gravitate towards? How can fitness professionals ensure that they are following best practice to achieve cut through in this saturated space?
1. If you want to go far…go public
Ah, the beauty of Instagram, where potential clients and leads can follow you with the mere click of a button. Well, yes, but only if your account is public. It may sound a no-brainer, but let's start with the bare bones. First things first: people will only find you if your account is set to public. This done, fitness influencers need to create a detailed profile letting followers know who they are, what services they offer and how to find them. A high quality headshot and a link to a website are mandatory.
2. Define your style
OK, so not all fitness influencers live the celebrity lifestyle of Michelle Lewin (aka #lacuerpa/The Body). Finding your own unique online persona can, however, start with a scour of your favourite Instagram accounts for inspiration. You may want to only post one sort of photo, or stick with one filter or colour scheme throughout your feed. If choosing this option, it would make sense to align this with your logo and/or website branding for a unified feel.
3. Be picture perfect
From chiselled abs and lunges to downwards dogs and green juice, striking fitness images already dominate many people's Instagram feeds. The more beautifully curated your posts are, the more professional you look and the more people are going to want to follow and share your content.
Photo-editing apps exist to make this easier for you, and most of them happen to be free. A clear, crisp, artfully shot image goes a long way on Instagram. For those wanting to up their game, apps like Instagram's Layout or Boomerang enable you to create collages or looping mini videos respectively, for maximum visual impact with minimal effort required.
4. Before and after pics add credibility
Australian fitness star Kayla Itsenes encourages her 11.3 million followers to share their own before and after pictures as a way to create a close-knit, supportive community that encourages and inspires each other.
For those just setting out on their influencer journey, before and after photos are unparalleled marketing collateral. They serve as evidence that you train real people, who are seeing visible progress from your programme. Apps like InShot let you add music, visual effects and voiceovers to Instagram videos, so you can go one step further and share willing clients' personal success stories with your audience. Clearly, you should always obtain client's permission before sharing their images.
5. Hashtags help people discover your content
Obvious, generic hashtags for the sector like #fitness and #personaltrainer will do, but we suggest digging deeper to see which terms your direct competitors are using. Depending on your specialism, going more specific with the likes of #londonpersonaltrainer or #hiitworkout will direct more targeted followers to your work.
Use hashtags that appear popular in your community to start off building your brand. As your confidence grows, you can experiment, inventing your own unique terms and encouraging your burgeoning follower base to use them too. In the Yoga and Lifestyle space, Adriene Mischler has carved a niche and built a brand with her #findwhatfeelsgood tagline. Simple is often best.
6. Above all else, provide value
All too often, a newcomer to the fitness influencers arena feel they need to be posting throughout the day to achieve the engagement they're looking for. This isn't necessarily true. In fact, as you define and hone the sort of high quality content and imagery that people want to find on Instagram, an audience will eventually gravitate towards you.
Creating a schedule is one way to help steer your posts so that they always offer something useful. Mondays, for instance, could be a workout tip with post-workout smoothie recipe. Tuesdays could be a client's before and after photos with a snappy quote and hashtag, along the lines of #transformtuesdays.
Think beyond the standard post-workout selfie to offer consistently valuable content, and people will soon be checking back for more.
Photo by Geert Pieters on Unsplash
about
InfluBase is a micro influencer agency based in Soho, London. We bring creators and marketeers together to create powerful partnerships. 
InfluBase is a division of ContentStars Ltd.