STAT OF THE WEEK:
Influencer marketing spend soars by 83%
The amount spent by advertisers on influencer marketing has increased by 83% year-on-year in the US and Canada, according to a new report.
Brands invested a total of $442 million in social media influencers according to the study by Instascreener, who claim to have created the world's first neuroscience study on influencer marketing.
Instascreener used third-party software to analyse nearly every sponsored post on Instagram. It used its own spend data and research to measure influencer spend on platforms beyond Instagram.                                                               
The second quarter of 2019 showed the greatest spend on influencer marketing to date according to the study. The figure of $442 million marks an 18% increase compared to the previous quarter and is up 83% from Q2 2018.
Retailer Fashion Nova was identified as the biggest spender ($5.5m) on Instagram in Q2 2019. A break down of the top influencer marketers (below) largely consists of independent brands and direct-to-consumer advertisers. 

BRAND OF THE WEEK:
Travel brand Away uses influencer marketing to inspire UGC creation
 Affordable travel brand Away has successfully disrupted the luggage industry, using influencer marketing to inspire a stream of user-generated content.
Raising awareness of its brand and its travel accessories product line has been a primary goal of Away's influencer collaborations.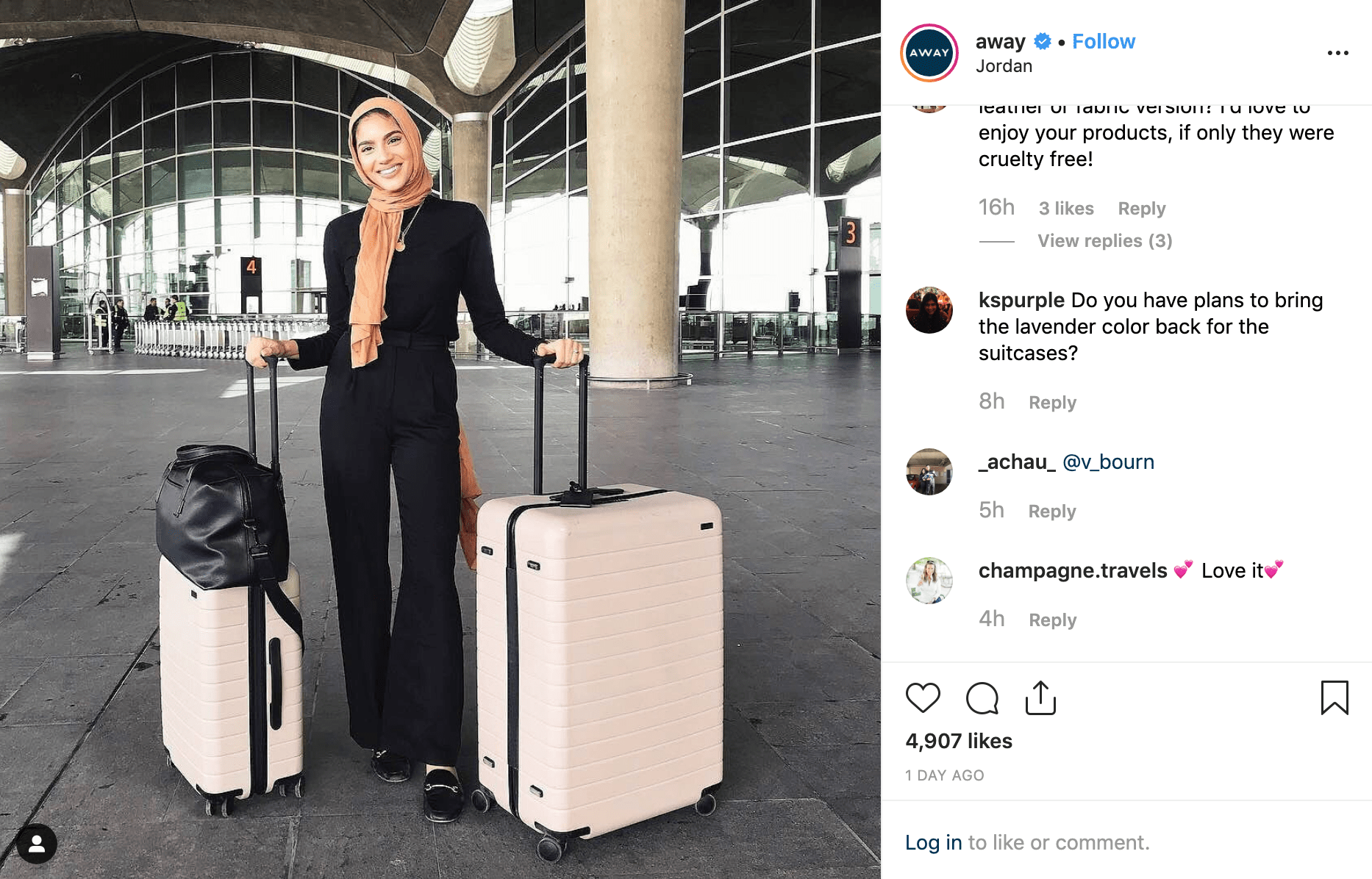 Encouraging engagement and inspiring followers to create their own content has been another successful part of the Away strategy. At the time of writing, more than 58,000 Instagram posts have been created including the brand's #TravelAway hashtag – which also features in some of its product designs. 
The New-York-based travel goods business has recently been valued at an estimated $1.4 billion.
Influencers have been a key component of Away's marketing approach since its inception. The Away Instagram Account has racked up nearly half a million (490.5k) followers. Meanwhile, the brand has also been a finalist for the Shorty Awards' Best Overall Instagram Presence category for two consecutive years.  
SOCIAL CHANNEL NEWS:
Instagram rolls out hidden public like counts in six new regions
Instagram is extending its strategy of hiding public like counts in several countries following initial testing in Canada.
Instagram users in Australia, Brazil, Ireland, Italy, Japan, New Zealand and Canada will be able to see the number of likes their own posts accumulate, but this figure will be hidden from other users.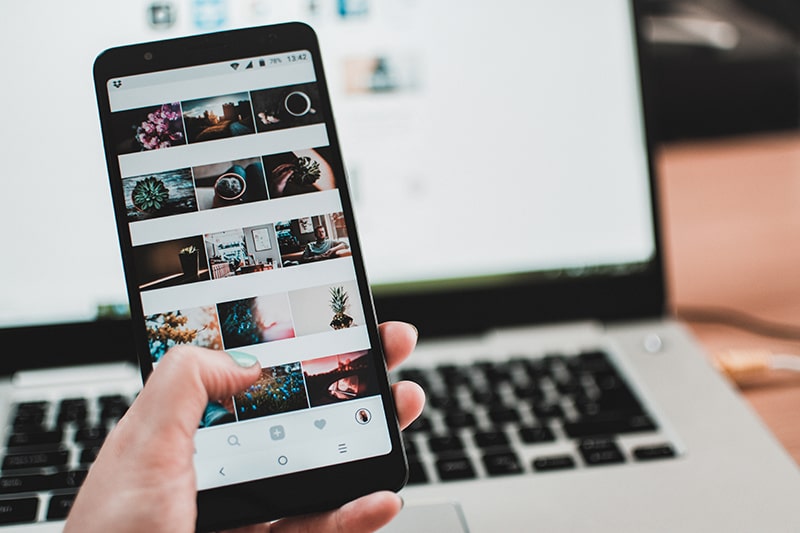 The feature hides users' likes on photos and videos in the Feed, on the web and on profiles. Instead of the number of likes on a post, Instagrammers will see a name and 'others' below the posts they view.
Mia Garlick, Facebook Australia and New Zealand director of policy, said that the move is intended to "remove pressure" from users and encourage them to "focus more on telling their story". Instagram officials add that the the change will not affect measurement tools for business.  
about
InfluBase is a micro influencer agency based in Soho, London. We bring creators and marketeers together to create powerful partnerships. 
InfluBase is a division of ContentStars Ltd.