INFLUENCER MARKETING | 22ND MAY 2019
General Mills invests in influencers for new brand launch
Written by HAYLEY HAYES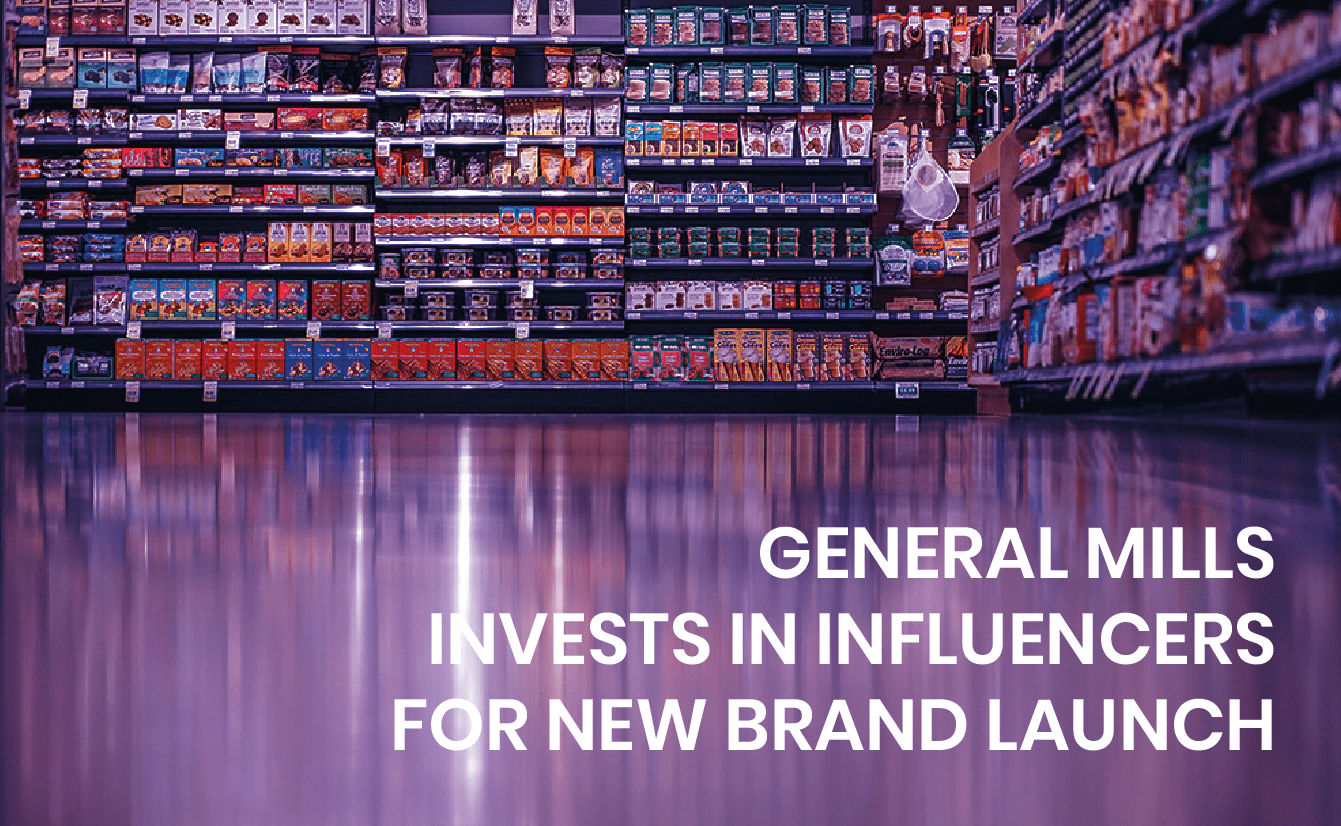 General Mills has invested one third of UK digital budget into influencer marketing for a new brand launch. The overall budget for launching vegan fruit and nut snack Lärabar in the UK is £700k, with £230K being allotted purely to influencer activity.
General Mills influencer marketing launch
Arjon Bose, General Mills head of marketing for new ventures, spoke of the FMCG giant's evolving influencer practice. He added that the decision to spend more heavily on influencers is intended to demonstrate the efficacy of influencer marketing to the C-suite, as compared to other marketing channels.
"Our approach to influencer marketing in General Mills had always been one of working with celebrities of 'hero' influencers. We'd work with micro-influencers in a one-off approach where we created content with the intention of getting reach," Bose told the audience at an Oystercatchers event earlier this month.
Previous influencer tie-ups have included a timely partnership with British tennis champion Johanna Konta for its Nature Valley brand. This was a pitch-perfect alignment and part of a wider link with tennis stars that reportedly drove not only a 20% year on year sales boost, but also 70% total segment growth for the functional health category.
Long term links make influencer marketing measurement easier
In contrast, General Mills is taking a long-term stance on marketing Lärabar via its cache of newly selected influencers. This can only be good news in terms of measuring and managing the efficacy of influencer marketing programmes. Taking a longer term view will empower brands and agencies to review performance, then optimise and tweak activity, whilst measuring the impact of refining briefs and content styles.
The move towards advertisers understanding and appreciating how micro-influencers can build advocacy over time can be observed more broadly. Kelloggs is one other example of an advertiser digging deeper than reach when rating influencers. Richer data such as an influencer's tone of voice, content style and their follower demographics are becoming more important to the brand's influencer selection process.
The company is also changing the way it works with influencers, for instance with its new partnership with nutrition and lifestyle influencer Natalie Glaze. Bose has confirmed that General Mills is managing the relationship with Glaze itself, in an attempt to "own that relationship".
Influencers in the B2B buyer journey
The Lärabar brand typifies a rising swell of smaller, healthier food brands moving from niche to mainstream as younger people change the way they eat. And General Mills is wise to have faith in influencers to reach this market with a taste for natural, organic brands: the sector added $1.06 billion to the business.
B2B influencer marketing
But influencer marketing is not only effective for B2C companies. Indeed, B2B organisations typically draw larger average purchases and recent research has supported the importance of word of mouth advocacy in the decision-making process.
To understand this, we need to look a little closer at the B2B buyer journey. The majority of B2B buyers don't even contact a company they're thinking about buying from until they've created their own shortlist.
Consumption habits among buyers continue to shift; buyers simply have less time to devote to researching purchases than before. Opportunities to persuade and convince early stage prospects are increasingly scarce.
As such, the role of persuasion has moved to influencers. A noteworthy 87% of B2B buyers give more credence to industry influencer content according to this report (requiring registration). This is the sweet spot for B2B influencer marketing, where content shared by insiders is seen as more credible and tends to be held in high esteem.
Check back in next week, as we delve deeper into what type of content assets B2B buyers actively seek out as they formulate their purchase decisions.
Photo by Fancycrave.com from Pexels
about
InfluBase is a micro influencer agency based in Soho, London. We bring creators and marketeers together to create powerful partnerships. 
InfluBase is a division of ContentStars Ltd.