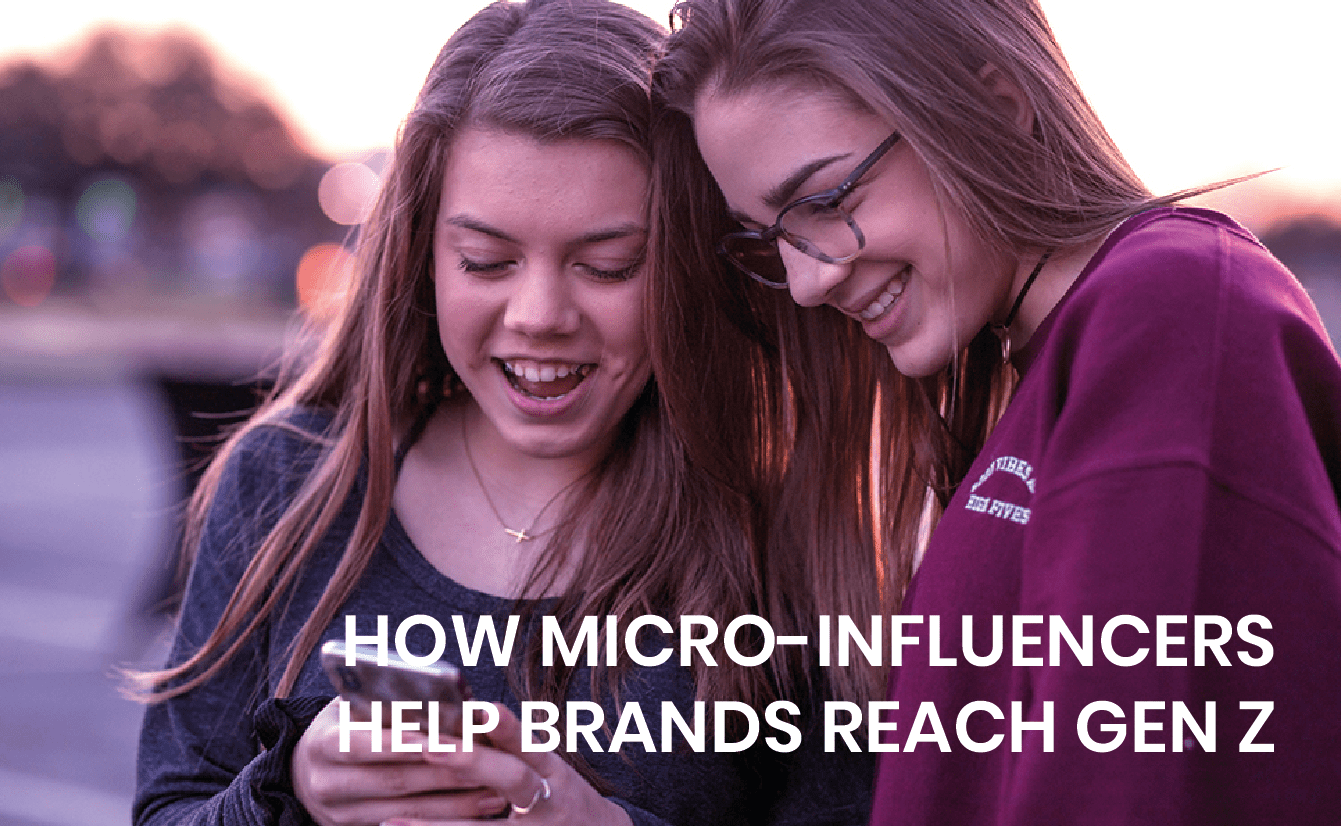 Gen Z, comprising those born since 2001, currently makes up 32% of the worldwide population of 7.7 billion. This demographic wields significant spending power with an estimated 'soft' spend of $5 trillion globally per year. It is forecast that the demographic who will next year celebrate their 18th birthdays will make up 40% of all EU, US and BRIC consumers.
As Gen Z begin to nudge its way slightly ahead of Millennials in numbers, it is time for brands to get a better understanding of this cohort's unique characteristics.
Self aware – not self centred
Gen Z have been identified as self-aware as opposed to the more self-centred Millennial group. This insight comes from "Rise of Gen Z: New Challenge for Retailers", a report created by an Ernst & Young exec. Gen Z have also been described as more willing to find solutions to their own problems than Millennials, who tend to look to employers or elsewhere externally for answers.
Gen Z-ers process information primarily through digital platforms – a striking difference to previous generations. As digital natives (these folk have never known an analogue world), Gen Z are well used to being bombarded with messages. Their noise filters are finely tuned and they can "quickly detect whether or not something is relevant to them", according to a report from Nielsen Holdings.
CAN MICRO-INFLUENCERS HELP BRANDS?
Teen entrepreneur Jenk Oz, CEO and founder of youth culture zine iCoolKid, has written an article for Talking Influence helping to define how and why some companies succeed at engaging Gen Z better than others.
According to Oz, the days of tried and tested celebrity-fronted influencer marketing campaigns are dead. Brands leading in communicating with Gen Z engage their audiences in mutual conversation. Content needs to be carefully personalised and targeted to be relevant enough to cut through the noise.
Tap into micro-influencer's relatability
Micro-influencers are identified by Oz as the ideal purveyors of authenticity and credibility for brands wanting to engage Gen Z. While macro-influencers have fronted successful brand awareness campaigns and helped to deliver product messages, Gen Z customers only listen to people they can actually identify with.
At InfluBase we have seen micro and nano influencers deliver impressive ROI for our client base. These influencers' genuine passion for chosen brand partners' products and services is palpable. It comes across in their delivery and in the ways they build relationships and engage their audiences in conversation.
One way to really maximise relationships with influencers is to invite them to create an advert for you. This will allow their personality, individuality and content creation skills (all of which their Gen Z audience love them for!) to shine through.
Oz suggest that influencers take part in an Instagram takeover, with stories or a live Q&A directing followers to your brand account. To maximise buzz, you could ask your influencer to engage in some promotion prior to the takeover with click through links and pre-agreed hashtags on their channel.
beyond social media
Another interesting take out is to try and build on your relationship with micro-influencers beyond social media. Options range from asking them to help design new product ranges or to become a brand consultant.
You'd probably want to wait until you've established a trusted, effective relationship with a chosen micro-influencer before engaging in these tactics, but these are nonetheless excellent examples of innovative ways for cutting edge brands to connect with Gen Z.
Photo by Blake Barlow on Unsplash
about
InfluBase is a micro influencer agency based in Soho, London. We bring creators and marketeers together to create powerful partnerships. 
InfluBase is a division of ContentStars Ltd.