INFLUENCER MARKETING |  3RD JULY 2019
Instagram influencer's 'surprise' engagement fail shows need for authenticity
Written by Hayley Hayes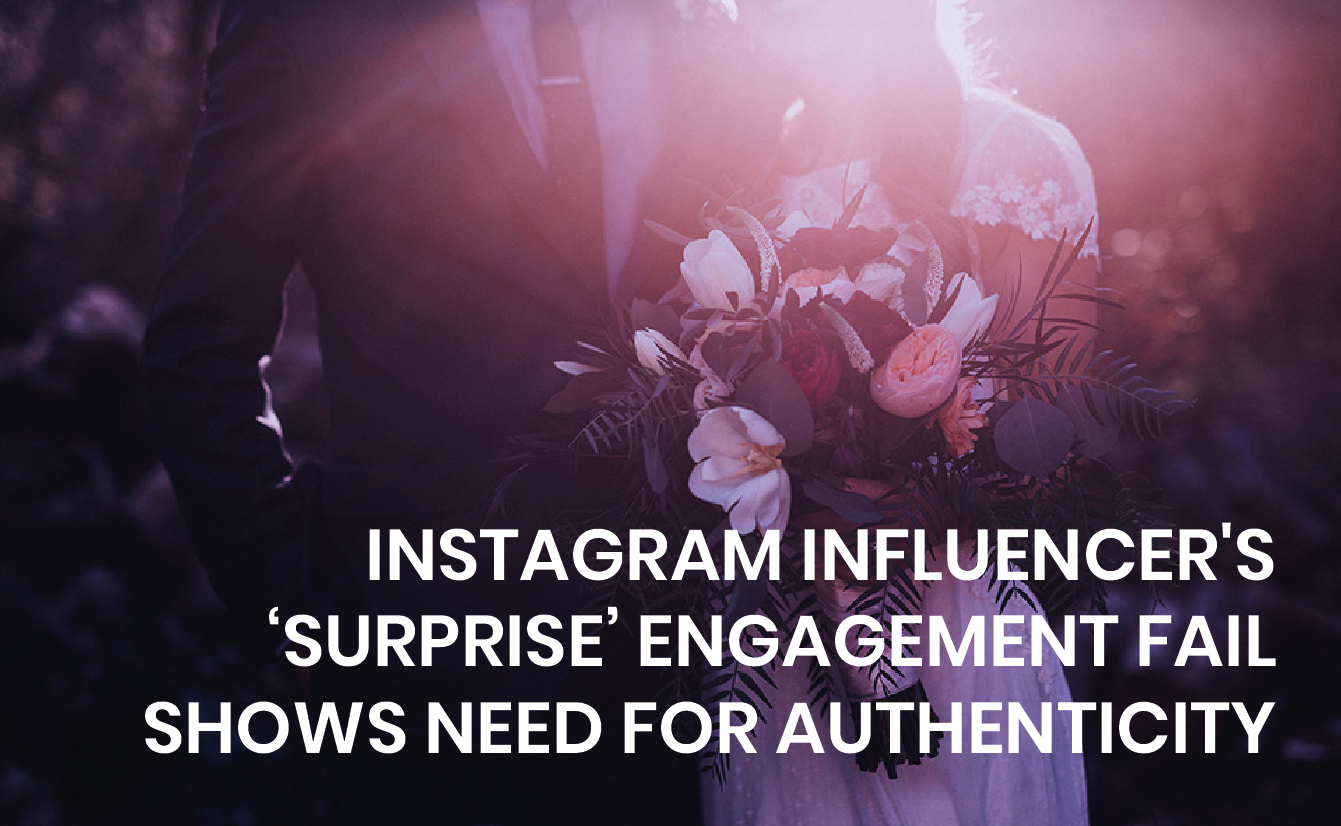 More than a few eyebrows were raised when an Instagram influencer's 'surprise' engagement was revealed to be a carefully pre-meditated marketing pitch that flagged potential sponsorship opportunities to brands. Unsurprisingly, some in our industry are now hitting back against an ill-conceived plan that has done little to enhance its reputation.
The very public proposal of Gabriel Grossman to his Instagrammer girlfriend Marissa Casey Fuchs reached their combined Instagram audience of 391k followers. Prior to the proposal and Fuchs' ensuing 48 hour-long journey from Manhattan to Paris (a trip that was live streamed via Instagram Stories to Fuchs' 193k follower base) marketers at several US brands had received a precise timetable of the happy couple's planned appearances.
Many claim that the shared pdf was more opportunistic marketing deck than the "logistical plan" it claimed to be.
Grossman's subsequent denial of both pitching the event to brands and receiving any payment appears to fly in the face of 24 counts of brand mentions in four separate Stories posts by Fuchs. It is the denial of the couple – self labelled as 'Brand Fuchs' in the much-maligned deck – that has understandably raised hackles across an industry that is working to to promote its credibility.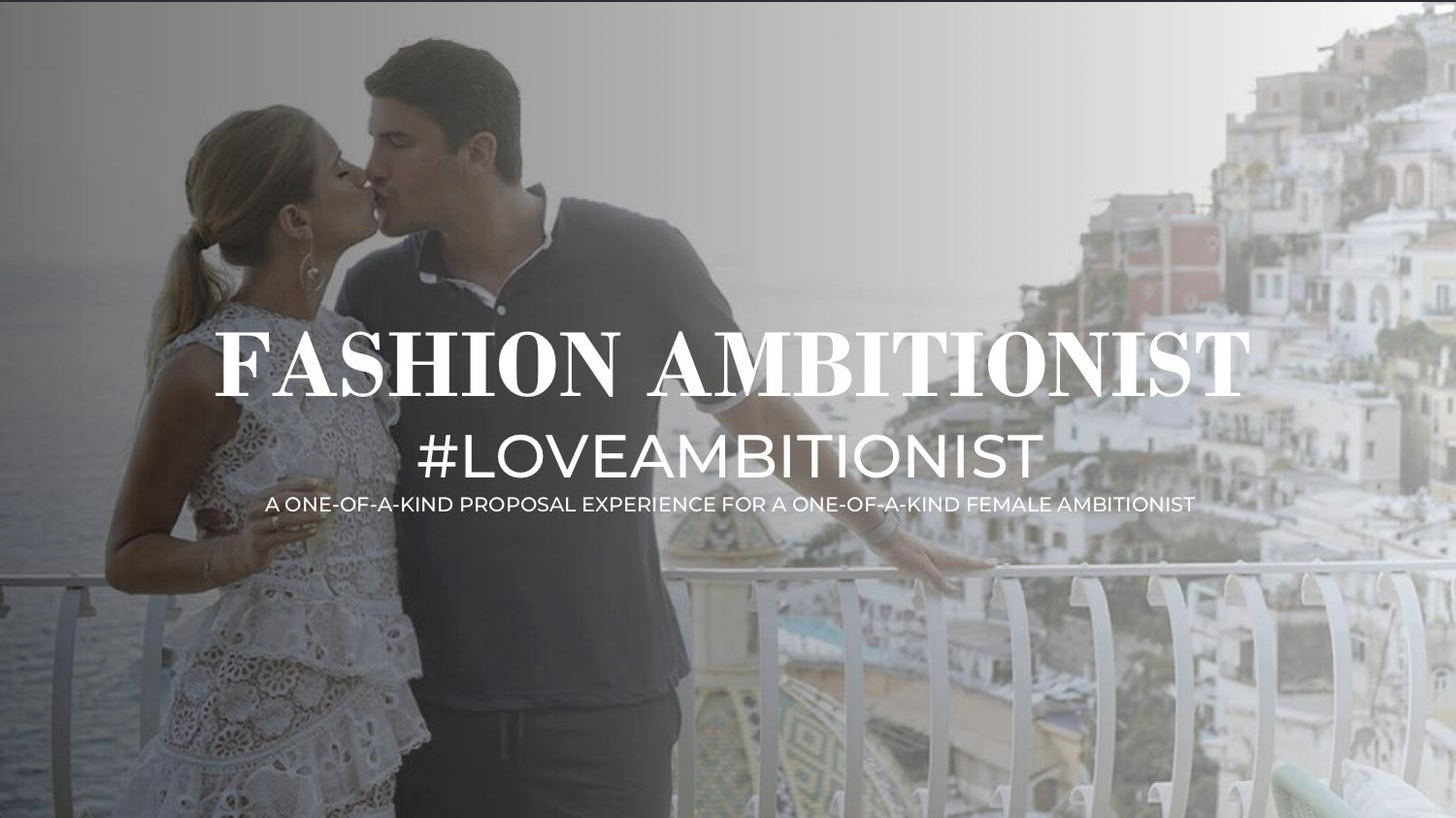 Fundamentals of effective influencing
In our view, the poorly judged stunt highlights the importance of getting back to the fundamentals of effective influencing. At Influbase, we see this as communicating meaningfully and transparently as a baseline – and to do this to a carefully targeted audience for maximum efficacy.
Some have voiced opinions that the newlywed influencers will come off worse than the brands involved in this case, for betraying the trust that is so integral to their relationship with their followings. It is possible, however, that the brands involved may endure negative perceptions for taking part in such a thinly-veiled opportunity to profit.
Influencer marketing transparency
Fortunately, the majority of influencers are engaged in genuine, trusted partnerships with brands. Our industry took an important visible step towards establishing transparency over when influencers have received payment from brands in return for their posts, as reported on this blog. Lest we forget, the majority (90%) of marketers believe that proving authenticity is critical to the future of influencer marketing.
At the crux of this are the issues of reliability and trust that make influencers appealing to consumers. In the UK, transparency in influencer marketing is supported by guidelines from the ASA (Advertising Standards Authority) requiring influencers to declare when products or services have been gifted to them by advertisers.
Another issue flagged by The Grossman/Fuchs affair is the relatability of content from micro-influencers in contrast to the more aspirational posts of celebrity or macro-influencers.
The foundations of influencer marketing are real moments shared directly between influencers and their audiences, where a trusted bond has been established and carefully maintained. These serve as a direct counter to the often glossy, impersonal and impenetrable barriers between brands and their target audiences on traditional media.
With this spectacular benchmark of a fail, the Fuchs-Grossman proposal demonstrates how the sort of personal, magic moment that can inspire influencer marketing success can be contrived in such a way as to entirely quash its sentiment – not to mention to damage brand sentiment and reputations.
Whilst this case temporarily shines an unhelpful and unrepresentative spotlight on our burgeoning industry, it can more constructively serve as a reminder of the need to implement authentic, transparent campaigns that offer insights into influencer's real lives.
about
InfluBase is a micro influencer agency based in Soho, London. We bring creators and marketeers together to create powerful partnerships. 
InfluBase is a division of ContentStars Ltd.