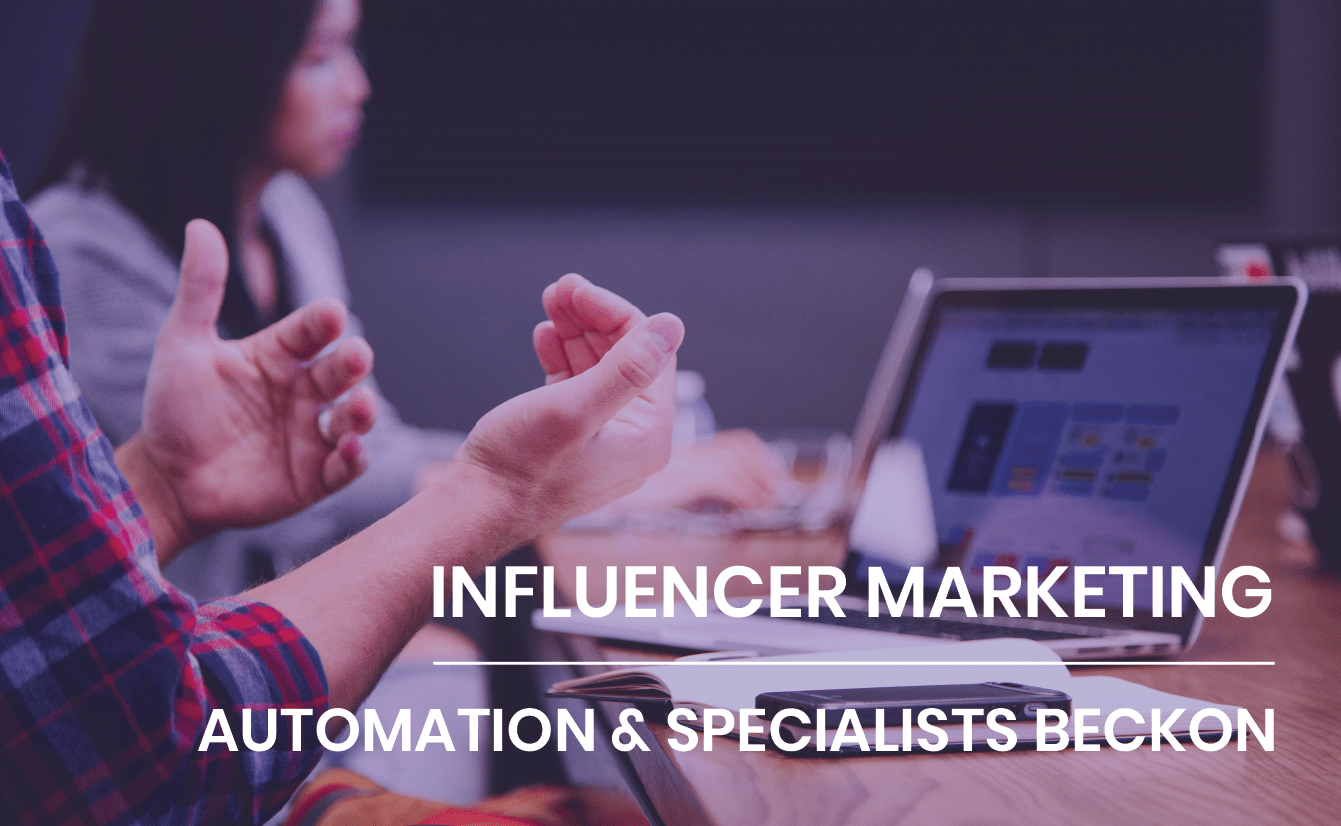 A new study by Talkwalker has found a marked discrepancy between the strategic prominence organisation's place on influencer marketing and the level of resource they use to actually implement, manage and monitor influencer campaigns.
For instance, most brand marketers are still running their influencer marketing campaigns manually, suggesting great potential to improve campaign effectiveness and performance in this emerging space.
Specifically, 69% of marketing and PR professional respondents to the survey rank influencer marketing as an important or indeed a top strategic priority in 2019. Meanwhile, 61% of the sample plan to increase the amount of money they invest in influencer marketing this year. At the other end of the budgeting spectrum, a mere 5% of respondents to Talkwalker's study expected their allocated influencer investment to decrease.
Currently, however, only 31.5% have an official influencer marketing programme in place. This suggests that those who are willing to take steps to form a coherent strategy gain to stand a distinct competitive advantage.
One of the key signals that influencer marketing is still an emerging sphere, compared to, say, the heavily automated martech environment, is the way in which marketers are practically approaching their influencer campaigns. At this time, most of the work is still done manually. A somewhat surprising 62.7% of respondents do not use a tool to detect, manage and measure the performance of their influencer marketing efforts.
69% of marketing and PR professional respondents to the survey, rank influencer marketing as an important or indeed a top strategic priority in 2019.
The implication here is that as technology evolves to assist marketers with the 'grunt work' of campaign management, they will be freed up to focus on the relationships side of campaigns, as well as the creative elements. In return, marketers may be able to assuage current frustrations with the lack of professionalism of some influencers, by working to forge deeper, more long-term relationships. We can expect to see greater automation of the influencer identification, tracking and measuring processes through more sophisticated tools, overseen by dedicated influencer professionals.
Aside from budget, resourcing of talent is another measure of how willing organisations are to invest in influencer efforts. In essence, the more prepared a business is to assign dedicated, in-house and/or agency influencer specialists, the better chances of accuracy and the more likely the chance of successful campaigns.
Tellingly, although brands and agencies are still running influencer practices at varying levels of maturity, a majority (74%) have put in place at least one person dedicated to the job. Their role will be fully dedicated to identifying and managing the brand's influencers.
Moving forwards, InfluBase expects that in-house teams (with industry and customer knowledge) and agency specialists (bringing strategic expertise) will work in tandem to create the best campaigns.
We also predict a growing emphasis on organisations seeking and using the right data and analytics to help them make informed decisions about which influencers to work with. Beyond this, marketers will be looking for more precise ways to measure the performance and ROI of their influencer campaigns through set KPIs, both at the influencer and campaign level.
It's all indicative of marketers' need for better frameworks to guide their work with influencers; to shift the field on to actual insights rather than instinct or 'gut feel' when partnering with influencers.
about
InfluBase is a micro influencer agency based in Soho, London. We bring creators and marketeers together to create powerful partnerships. 
InfluBase is a division of ContentStars Ltd.