STAT OF THE WEEK:
Influencer is 277% more "emotionally intense" than TV, neuroscience study finds
A neuro-scientific study into influencer marketing has found that influencer messages are significantly more emotive and memorable than television adverts. Two key findings from the research are that influencer adverts were found to be 277% more "emotionally intense" and 87% "more memorable" than TV adverts.
The report, conducted by Whalar and claiming to be the world's first neuro-scientific study of the influencer space examined the emotions elicited from adverts consumed via different channels. Whalar included data evoked from measuring people's brain waves when interacting with influencer adverts and compared these with emotional response data from their viewings of TV, YouTube and Facebook adverts.
Interestingly, priming consumers with influencer messaging significantly improves their response to TV, Facebook and YouTube adverts viewed subsequently.
Whalar found that people who had responded generally negatively to TV, Facebook and YouTube ads shifted to becoming positive about the same ads when first primed by influencer marketing, with implications for the complementary role of influencers within the wider marketing mix.
BRAND OF THE WEEK:
Lime hires authentic ambassadors for a 'hyper-local' approach
Electric scooter 'micromobility' brand Lime is taking a novel approach to influencer marketing with the imminent launch of a local ambassador programme.
Lime will recruit a troupe of so-called 'Urban Optimists' in each of its 120 city locations, partnering with these 'real' locals to create content with an emphasis on video.
Connection is at the heart of this grassroots project, and the Urban Optimists are being selected for their active, established relationships within their local communities.
Speaking to The Drum, Lime chief marketing officer Duke Stump said: "[The program] is really a mechanism for Lime to connect with people at the local level who are from a place, who are doing really beautiful work in fostering a sense of connection and who have mobility as a key part of their lives."
"For us, the first step is making sure we support these ambassadors in the most beautiful way. Then there will be moments where content just seems real and relevant and so we'll capture that. And then, where it makes sense, then we'll bring that into some level of funnel management to be able to celebrate what those folks are up to."
The first phase of The Urban Optimist is set to roll out as part of the brand's official launch into Los Angeles next month.
Lime, on a mission to introduce scooter hire as a sustainable transport solution into cities, has already harnessed video with its 'Unlock Life' campaign. This is a series of online films depicting its city users' journeys and experiences.
Cosmetics and beauty product manufacturers were early adopters of influencer marketing. Their products are, after all, ideally suited to influencers sharing tips, reviews, opinions, unboxing and 'how to' videos on Instagram, YouTube and now TikTok.
Recent analysis of the uses of beauty influencer marketing in The Drum points to the potential to create trusted brand ambassadors who can build and manage loyal communities. But this isn't limited to beauty brands. At InfluBase, we believe that a diverse range of sectors can benefit from identifying and partnering with authentic brand ambassadors. The golden rule is to tap into influencers' innate understanding of their audience and to harness their unique creativity.
PLATFORM NEWS:
Instagram supports influencers with @Creators account launch
Instagram is reaching out to content creators and supporting influencers to get the most value from their posts with its latest initiative, the @Creators account.
The new account will be a source of tips, advice, tutorials and other engagement-boosting tips shared by the platform and its top-performing influencers.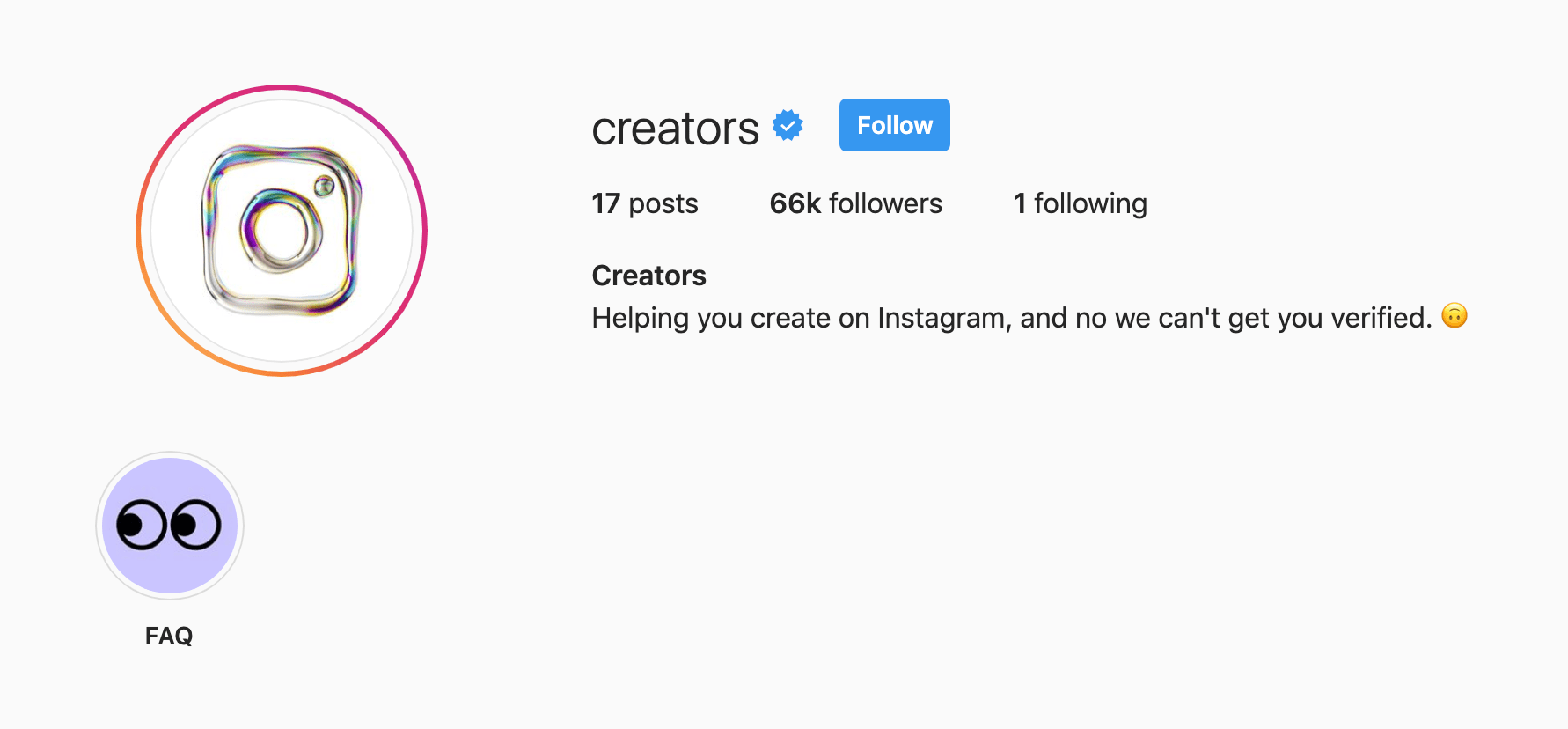 It will act as a source of platform and algorithm updates and share data insights to inspire creators to add some extra engagement oomph to their posts. As an example, @Creator has shared the insight that 60% of people listen to Stories with sound on, presenting an opportunity to engage audiences with great audio content.
The move indicates a push by Instagram to sustain engagement levels, as well as to encourage influencers to make the best use of its creator tools. IGTV for instance, Instagram's video-sharing function, is yet to be fully embraced by creators looking to build their online presence.
In Instagram's own words, @Creator aims to be "The place to learn more about what it takes to be a creator from the team at Instagram + the creators who inspire us every day."
about
InfluBase is a micro influencer agency based in Soho, London. We bring creators and marketeers together to create powerful partnerships. 
InfluBase is a division of ContentStars Ltd.