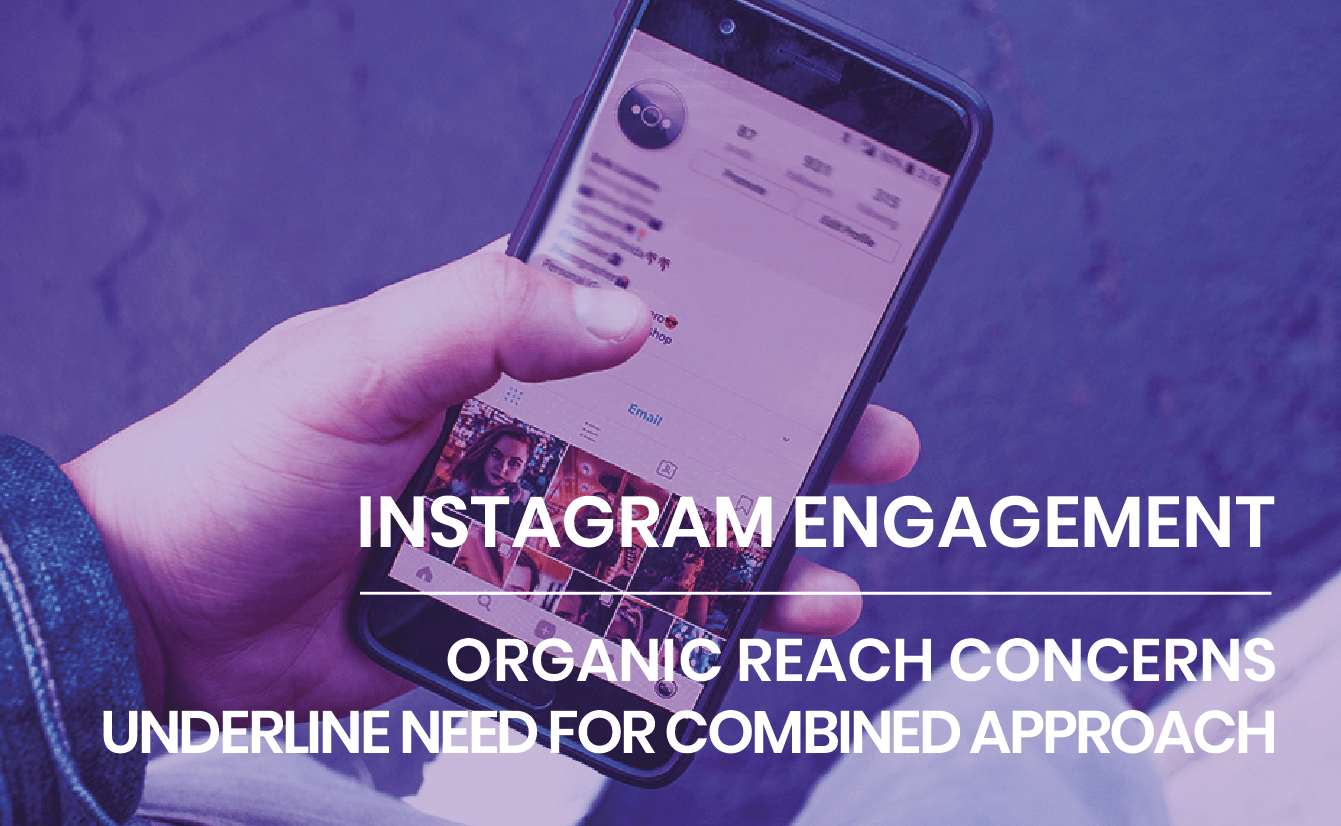 The Drum has reported concerns from influencer agencies about a decline in Instagram engagement prompting questions about a potential algorithm change on the social platform.
More specifically, one agency contributor to the article had observed a decrease in impressions and engagement for clients over a period "when you'd expect it to be similar".
Any fluctuations in organic reach and engagement on posts tend to generate speculation about a platform's algorithms. For some, the issue smacks of Facebook circa 2014, when the platform changed its news feed to prioritise content that people interacted with most. The overarching intention was to lift the number of visible posts from friends over pages.
In the case of Instagram, however, users are noticing that friends' content is being pushed out of their feeds only to be replaced by brands.
A common theme emerging from Instagram users' complaints is that the sudden drop in reach and failing hashtags tolls the bell for organic reach. Others have pointed to increased and unexpected fluctuation in performance of influencer posts.
Instagram Engagement  – a time of flux
There have been several moves towards monetisation over at Insta HQ of late, notably the invitation to brands to pay to boost influencer posts as ads. This would extend their posts' reach beyond influencer's organic audience to non-followers.
Moreover, the platform's tests with hiding Likes have also ignited conversations about how users interact with posts and how this could potentially affect brand partnerships. Some question whether this could quell the healthy competition that spurs superstar creators to make stellar content. Conversely, it could inspire more competitive creativity.
A tailored approach
As ever, we interpret any short-term changes in organic engagement as a clarion call for a more strategic approach to influencer marketing over time.
Ross Furlong, CEO and co-founder at Influbase, strikes a balance between keeping on top of constant platform changes and also taking a longer-term view of meeting client objectives.
"Anything that suppresses engagement is a cause for concern, especially when working with micro-influencers as we do, but ultimately, as we use a combination of organic and amplified posts to deliver our client's targets, any minor algorithm change doesn't really affect the campaigns," Furlong said.
It wouldn't be overly cynical to state that Instagram has a vested interest in minimising organic reach. Social media platforms have a business model after all; they are in the business of advertising.
Sustainable influencer marketing entails optimising a mix of both organic and promoted posts. Brands will need to be receptive to investing in promoting content as part of a well considered strategy.
Instagram – top brand-building platform
To marketers that are less receptive to this, we would offer a gentle nudge and reassurance that there has never been a platform as good for business growth as Instagram. Its ability to engage and capture attention is unparalleled. Indeed, the percentage of business followers that engage with brands on Instagram rests around 2.2% compared to 0.216% on Facebook.
Algorithm update or none, Instagram remains unmatched as a platform that facilitates brands to build meaningful relationships with their target audiences.
Photo by Erik Lucatero on Unsplash
about
InfluBase is a micro influencer agency based in Soho, London. We bring creators and marketeers together to create powerful partnerships. 
InfluBase is a division of ContentStars Ltd.