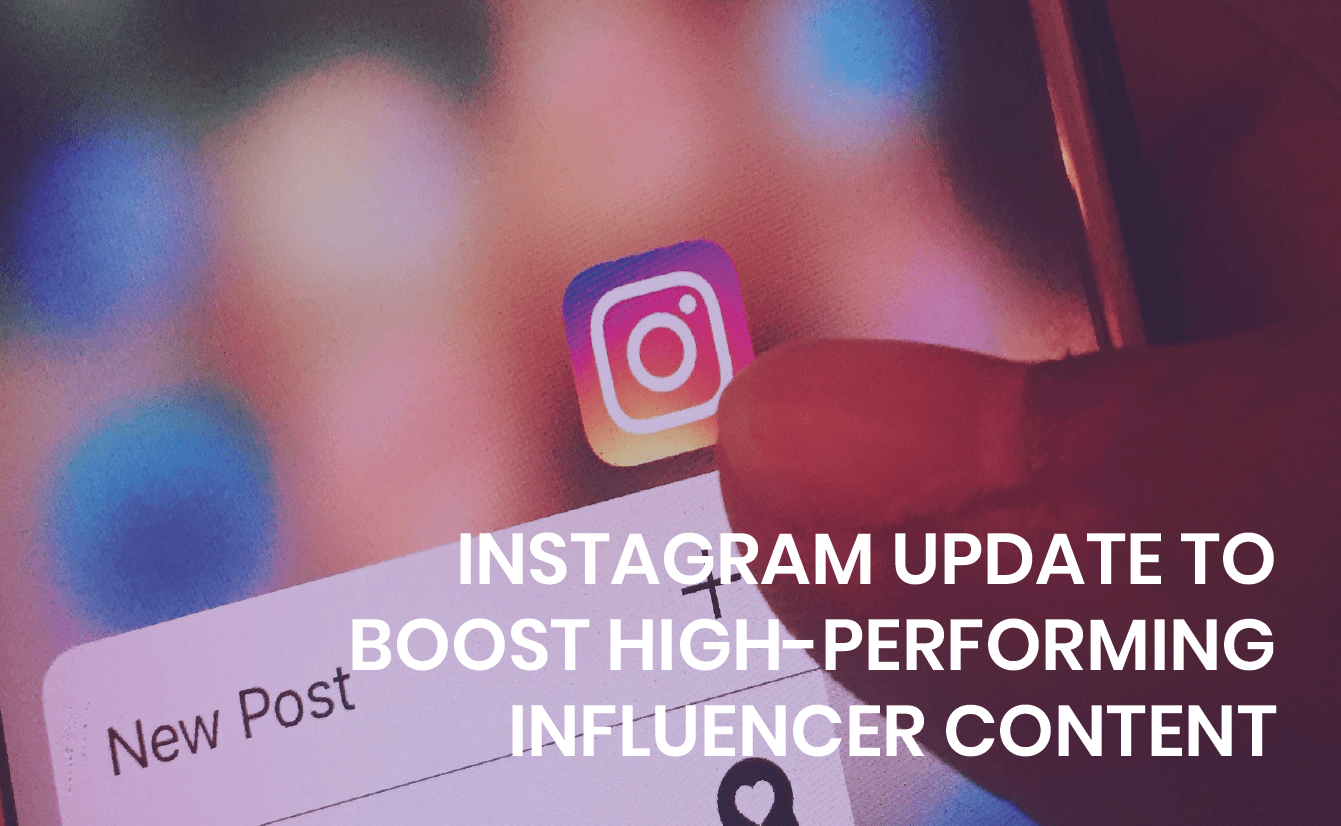 What's the news?
Instagram is poised to launch 'branded content ads' — a new format that will enable brands to extend the reach of their influencer programmes. The Facebook-owned photo and video-sharing platform has confirmed that early testing of a new branded content offering has elicited positive feedback from advertisers.
What does this mean for brands?
Brands have been tapping into Instagram to cultivate branded content partnerships with influencers for some time. Indeed, the two most effective influencer marketing content formats — across all social media platforms — are Instagram Posts and Instagram Stories. Furthermore, 89% of marketers say Instagram is important to their influencer strategy. This is according to a recent report by influencer marketing platform Mediakix. YouTube Videos came in third place, incidentally.
To date, however, the reach of these influencers' branded posts has been limited to the influencers' own followings.
The new "branded content ads" format will extend Instagram's offer to brands, enabling them to promote posts beyond influencer's organic reach. Instagram users will be able to see influencer content in their feeds, where it will be clearly labelled with the paid partnership tag — and able to live within its original context, that is, with its origin and caption unchanged.
When does it take effect?
An Instagram spokesperson has said the company is planning to roll out branded content ads more widely in 2019, so encouraging was the feedback from advertisers.
Instagram's move towards monetising a slice of the influencer pie that's been served up across its platform for some time seems a natural progression, promising a win-win situation. While advertisers will benefit from increased reach and healthier ROI on content production, Instagram will have healthy stocks of new inventory to monetise.
How will this impact the influencer industry?
Branded content ads seem to align with the paid partnership tag which Instagram rolled out to all brands, influencers and publishers in 2017. The update points to a move towards more formal, transparent partnerships enhancing this burgeoning industry's credibility. Tackling fake followers will continue to be an issue for Instagram, with machine learning being employed by the platform to spot inauthentic likes, follows and comments.
In terms of the impact on influencers, we can expect to see brands taking a more active role in making sure that their content is seen. The focus will continue to shift from the size of an influencer's organic following towards the creation of super-compelling, thumb-stopping, feed-grabbing content. And we're excited.
InfluBase founder and CEO Ross Furlong says:
"We've already seen creators' work from Instagram used on other media like outdoor advertising, so why not in sponsored posts? It's a no-brainer for Instagram and opens up enormous creative possibilities for brands working with influencers."
Image: Omkar Patyane / Pexels
about
InfluBase is a micro influencer agency based in Soho, London. We bring creators and marketeers together to create powerful partnerships. 
InfluBase is a division of ContentStars Ltd.