STAT OF THE WEEK:
90% of brands save money by repurposing influencer generated content
The latest report from AspireIQ, 'The State of Influencer Marketing 2019', reveals that marketers extract more value from their investment into influencer marketing by repurposing influencer generated content elsewhere.
More specifically, 90% of marketers are seeing the value in using influencer generated content (IGC) for other marketing channels, with average savings to the tune of 24%. This money may have otherwise been spent on stock images or professional photography for marketing materials.
Some two-thirds of brands are already making IGC work harder for them by extending it into website content, email marketing, ads and in-store collateral. Meanwhile, around one fifth (21%) of marketers state that they plan to do this in the future.
The study indicates a renewed effort by brands to
maximise
their influencer activity by repurposing influencer output beyond social, and also by refining their methods for selecting influencer partners.
This comes as little surprise, since AspireIQ also found that 84% of marketers are now running more than one influencer marketing campaign annually. Over half of marketers, meanwhile, are running more than five influencer campaigns per year.
You can download the full report 'The State of Influencer Marketing: An Analysis of the Social Media Ecosystem 
here.
BRAND OF THE WEEK:
Trader Joe's is so popular, influencers promote it for free
Much loved US grocery retail chain Trader Joe's has
inspired
a community of fans to create Instagram accounts in its honour, with some earning their living as professional influencers.
Whilst none of the Trader Joe Instagram influencers are officially associated with the grocery brand, many have grown a dedicated following based on their mutual appreciation of the retailer and its product range.
The largest of these is
Trader Joe's List
, which has garnered more than 950,000 followers. Natasha Fischer, who blogs about Trader Joe products on her Trader Joe's List blog, amassed 40,000 Twitter followers even during a six-month blogging lull. She is now a professional Trader Joe's influencer with more than 950,000 Instagram followers.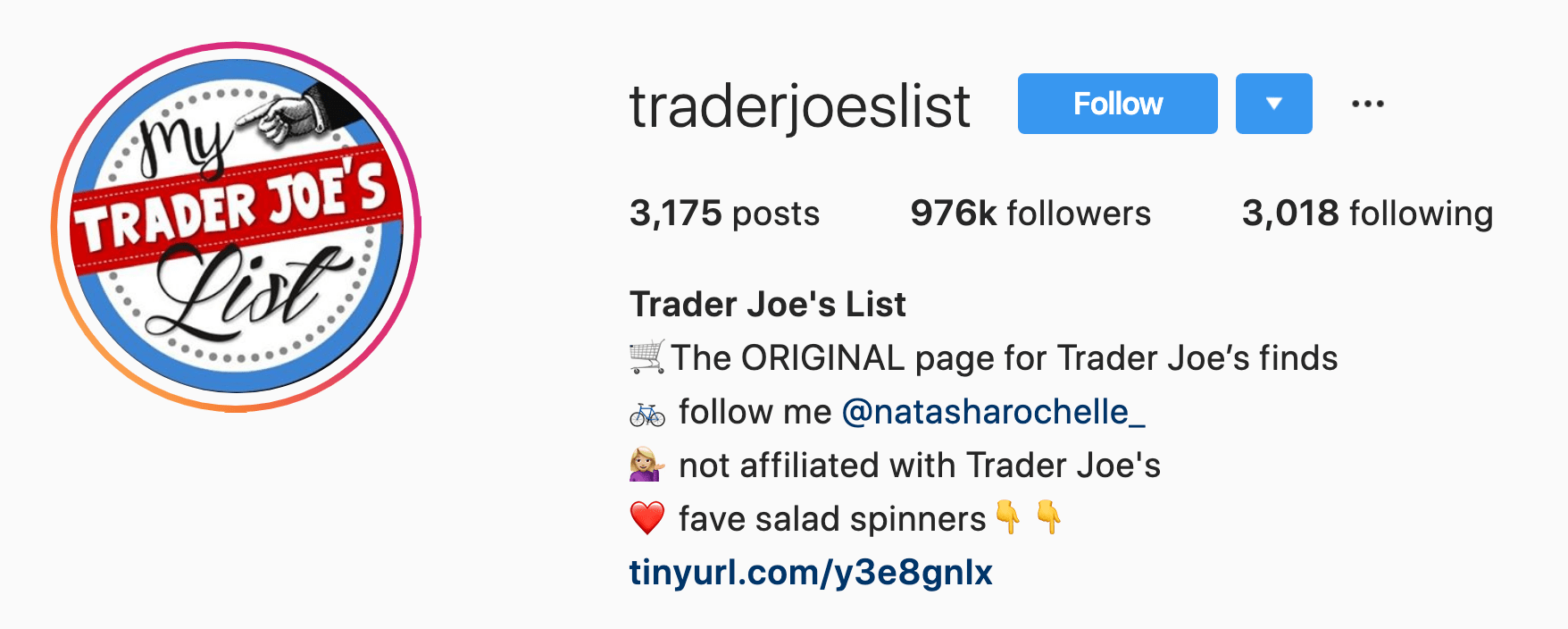 Another Instagrammer seeing significant success is Trader Joe's employee Dezeray Floyd, who posts about the grocery's gluten-free products at
@traderjoesglutenfree
. Floyd, who was initially wary of starting a Trader Joe's-related account without permission from her employer, has since racked up 50,000 followers – many of whom look to her as a primary source of updates on the brand's gluten-free products.
Looking more broadly at its marketing strategy, Trader Joe's does not engage in any traditional advertising. It keeps its prices low, offers good quality generic products in cheerful packaging and is famed for having friendly employees. The retailer hasn't been terribly active in the social space; it didn't have its own presence on Instagram until 2017. On the ground, its stores stock far fewer product lines than larger supermarkets, allowing its staff to become familiar with what they are selling, whilst saving money on physical storage space.
The success of these influencer advocates serves as a welcome reminder that a genuine passion for your subject sorts the great influencers from the merely good. And perhaps other retailers could learn a trick or two from Trader Joe's: put your customers first, and your customers may just turn out to be your biggest online advocates.
PLATFORM OF THE WEEK :
Instagram facilitates giving with new donate button
This week, Facebook has tapped neatly into the trend for influencer advocacy and giving with a simplified donation process for non-profits on Instagram.
The update, which aligns beautifully with the upcoming Giving Tuesday event in the US, enables non-profits to add a 'donate' button directly to the top of their Instagram profiles. It is a simple and straightforward yet significant tweak that will make it that bit easier for members of the public to donate to their chosen charitable organisations.
The philanthropic change comes as Whalar's 2020 Influencer Trends Report has released news that advocacy and activism are set to be the most significant trends in the industry next year.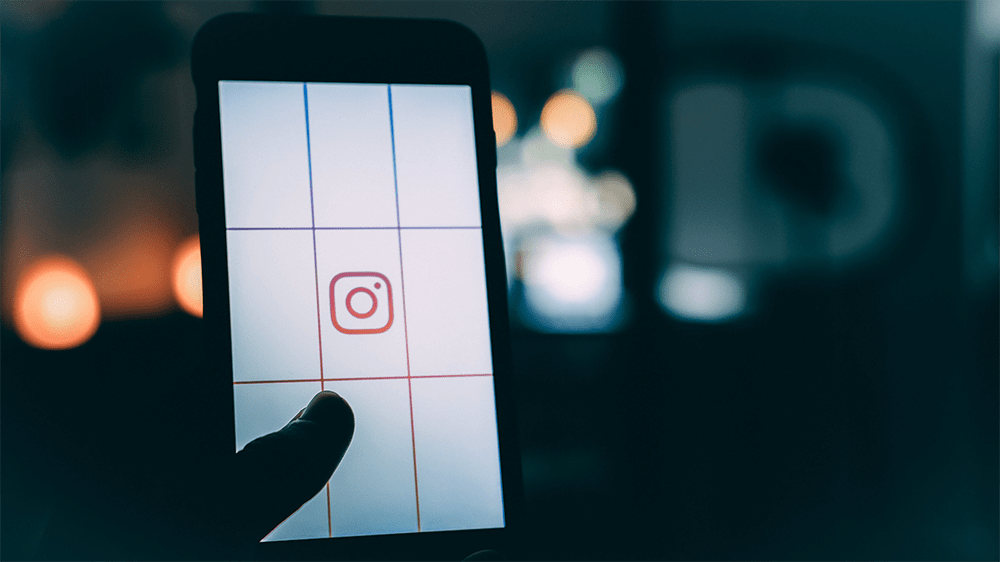 Whalar
suggests that the turbulent and relentless political cycle along with growing distrust in mainstream news outlets have driven people to turn increasingly to influencers to source opinions and updates. Consumers are also turning to influencers' social platforms to support causes and to try and affect change.
Almost a quarter of those influencers surveyed by Whalar have dedicated some or all of their content to social causes this year, including climate change, civil rights, and gender equality, with expectations that this will increase in the 2020 US election year.
about
InfluBase is a micro influencer agency based in Soho, London. We bring creators and marketeers together to create powerful partnerships. 
InfluBase is a division of ContentStars Ltd.