MICRO-INFLUENCERS |  1ST MAY 2019
What distinguishes the most successful micro-influencers?
Written by HAYLEY HAYES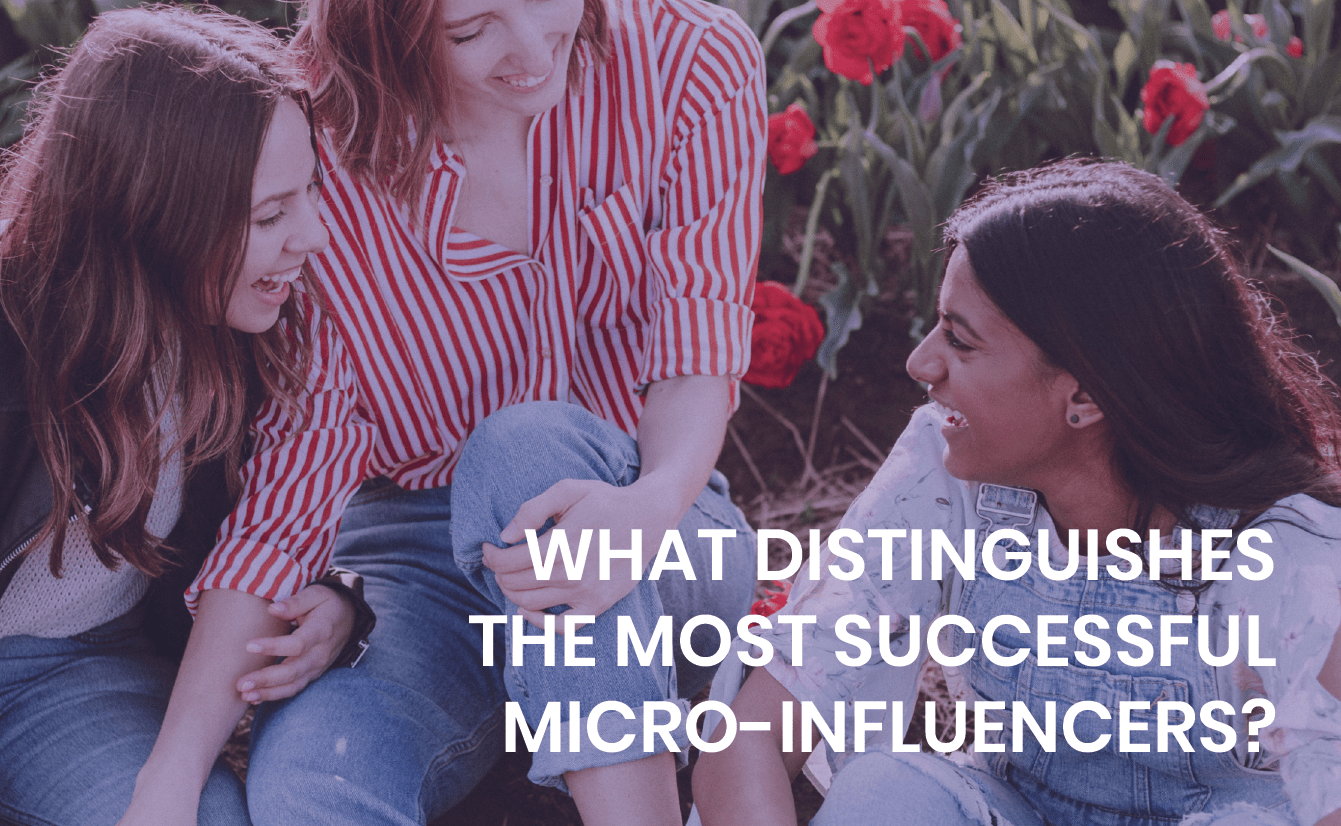 According to the Cambridge English Dictionary, an influencer is an individual with the ability to change the behaviour or opinions of others and specifically, one whose effect on the purchase decision is in some way significant or authoritative.
The barriers to entry for becoming a social media influencer are low. Assuming you have knowledge of a particular niche area, a presence on social platforms and the resources to create content, anybody can set out on to become an influencer if they set their mind to it.
Becoming a consistently successful micro-influencer who brands queue up to partner with over the long term, however, is a different matter.
So what distinguishes the great from the merely good (or bad) in the influsphere?
1. Likability
Obvious though it sounds, a great influencer needs to have genuine charm and appeal, aka likability.
Attaining all-round likability requires a heady mix of grit, determination and friendliness. The influencer who takes the time to build a positive reputation for themselves, administering the likes of regular friendly engagements and collaborative linking, will go farther than the one who neglects their community.
2. Commitment
One of the biggest misconceptions about succeeding as an influencer is that it's easy, a case of merely snap, post, charge, repeat. Unless you're an established celebrity, you'll have to put in the time and work to build your social identity.
The best influencers make it look easy, but inevitably will have put significant time into building their brands and online reputations.  In other words, you get out of influencing what you put into it.
3. Selflessness
There is no 'me' in social media influencer. Well, perhaps there is, but the best influencers focus instead on the 'we'. They understand the value in giving back and they act on this. This means not scrolling past repost requests from trusted followers, this means following back when asked, this means putting others before yourself.
Posting 'shoutouts' to another influencer that encourage your followers to follow them helps build relationships and usually earns a reciprocal shoutout. Something as simple as a photo post with a few words and tags gives you new, free content and a potential new pool of followers in your field.
Influencers sometimes question how they will ever get the results they want if they focus on other people, when in fact focusing on others is a proven way to indirectly promote yourself.
4. Value and visibility
Having said this, a good influencer never lurks in the shadows, rather they know how to be seen. They can use social media to their advantage, harnessing the right tools and techniques to attract follower that care about what they have to say.
They know, for instance, the best times of day to publish certain content to elicit the maximum potential response. The best influencers don't leave their content to chance, setting up highly detailed systems to ensure each well-crafted post gets the most bang for its buck.
5. Positivity
Successful social media influencers don't clog up their timelines or feeds with negativity. The key to yielding good results is to remain upbeat, positive and optimistic. This doesn't mean that influencers should lie; difficult days and challenging experiences are part of life, and we know that authenticity is integral to build effective relationships.
The best influencers strike the right balance of being credible and honest whilst never using their feeds to air personal grievances or heavy complaints.
6. Clear call to actions
Coming under the umbrella of engagement, using call to actions upfront is a strong way to let followers engage with your posts. Different tactics include asking a question related to your image, asking people what they think about an issue, or inviting followers to tell what they would like to see more of in your feed. The important thing is to make the call to action clear and prominently upfront in your visual or video post.
Photo by Priscilla Du Preez on Unsplash
about
InfluBase is a micro influencer agency based in Soho, London. We bring creators and marketeers together to create powerful partnerships. 
InfluBase is a division of ContentStars Ltd.