INFLUENCER MARKETING | 3RD FEBRUARY 2020
What is B2B influencer marketing and how does it work?
Written by ROSS FURLONG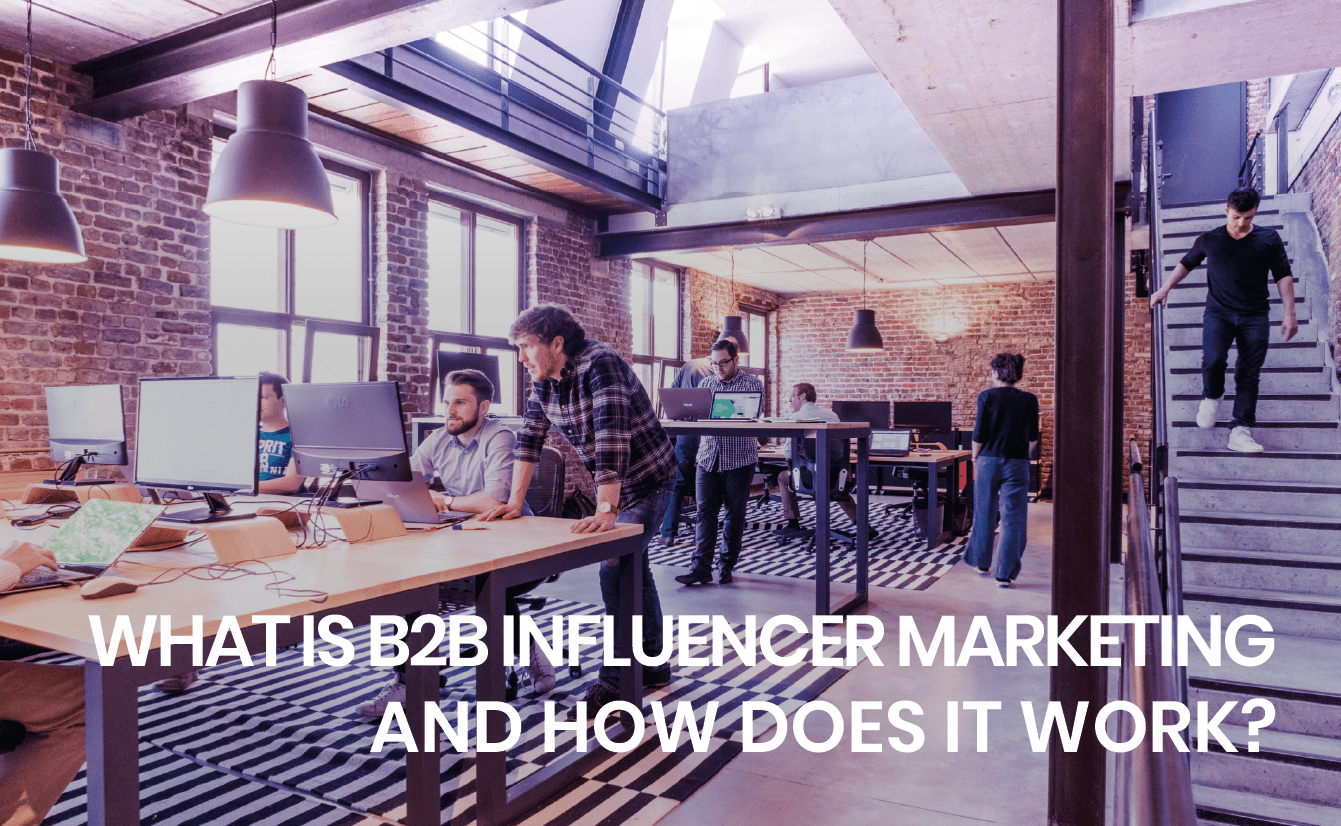 As the influencer marketing channel gains momentum, marketers are increasingly looking to integrate this nascent channel into their marketing mix. 65% of (mainly) US marketers surveyed by Mediakix in 2019 planned to increased their spend on influencer marketing.
The reasons for doing so are compelling – 89% of marketers in the same survey said ROI from influencer marketing is comparable to or better than other marketing channels, with 17% saying they spend over half their marketing budget on influencer marketing.
This makes perfect sense if your product sector is fashion, beauty or fitness, but it's not such an obvious route when you're selling software for example. Only 11% of B2B brands surveyed by Alimeter Group in 2018 were using influencer marketing.
So are they missing a trick?
Why B2B Influencer Marketing?
One way to understand influencer marketing in the context of B2B is to consider the impact of word of mouth marketing. WOMM is very similar to influencer marketing in the sense WOMM is delivered via a personal, respected source – a 'micro-influencer' in fact.
We know from HubSpot that 91% of B2B purchasing decisions are influenced by word of mouth. We also know that 'social business' operates mainly amongst small networks of people on LinkedIn & Twitter.
Within these myriad small networks, word of mouth marketing via micro-influencers can be incredibly powerful. Recruiting micro-influencers within these networks, to recommend products and services they genuinely like, can result in significant, measurable uplifts in awareness and sales of brands they value (see case study below).
Whilst B2B IM is still relatively untapped, it's not without considerable precedent. Pioneering campaigns by SAP, PwC and Amex have all proved that recruiting micro-influencers to create content in their sector – blogs, tweets, LinkedIn posts and contributions to ebooks can deliver exceptional ROI. In one case accounting for 22% of their new business leads that year.
Case Study – Cherwell Software*
Situation: With ambitious objectives to continue its rapid growth, Cherwell Software wanted to increase brand awareness as a leading ITSM software provider and develop a network of IT influencers.
Solution: Using insights gained from research of target accounts, 15 influencers were researched, identified and engaged to co-create content and promotions around next-generation IT Service Management.
The content mix included blog posts, ebook, landing page and both paid/organic social content for influencers to share.
Results: The ebook was viewed 170% more often than previous assets and shared nearly 2,000 times. Additionally, this one campaign was accountable for 22% of all sales leads for the entire year.
*source – TopRank Marketing
about
InfluBase is a micro influencer agency based in Soho, London. We bring creators and marketeers together to create powerful partnerships. 
InfluBase is a division of ContentStars Ltd.