STAT OF THE WEEK:
Marketers rate influencer marketing ROI as comparable or superior to other channels
We have blogged aplenty here at InfluBase about the perceived challenges of generating measurable ROI from influencer marketing.
Many business owners – especially at smaller organisations – are understandably cautious about investing in a relatively emerging channel if it doesn't elicit quantifiable results.
Nearly 90% of marketers, however, find that ROI delivered by influencer marketing is at least comparable to, if not better than that generated by other marketing channels. Furthermore, 14% of these responded that ROI from influencer marketing is 'much better" than that from other marketing channels.
Around one third (34%) of respondents find that influencer marketing yields "better" ROI, whilst 41% find the ROI of influencer marketing to be comparable to that achieved by other channels. These are interesting findings, revealing a disparity between what marketers often cite as a key challenge and their lived experience of influencer marketing.
These findings come from a study conducted by Mediakix in 2019.
BRAND OF THE WEEK:
Purple shifts focus to word-of-mouth connection
Mattress brand Purple is putting a new emphasis on influencer marketing in a bid to reach those who make household purchase decisions.
 Specifically, Purple is teaming up with influencers in the interior design and bridal sectors, as well as busy mum content creators.
 Partnering with influencers is a significant shift away from Purple's approach to date, which has been characterised by irreverent, humorous video advertising.
 Purple has generated more than 1.5 billion views of its comedic adverts online over the past three years. An example from April 2018 is its Human Egg Drop Test ad, which features a man with raw eggs attached to his back being dropped onto a Purple mattress. The eggs remain intact.
The brand now wants to connect with a different audience, chiefly the "female head of household" who typically wields domestic purchase power, according to Purple chief executive Joe Megibow. 
Moving forward, influencer campaigns will convey the specific and unique benefits of Purple's mattress range, based largely on its hyper-elastic polymer core.
"For all the money that we've spent – and we spend 30% of revenue on marketing, we put a lot of money behind this – it's interesting that the number one self-reported way that consumers hear about Purple is word of mouth. And that's what's started to shift our thinking on how we story tell moving forward." said Megibow.
PLATFORM NEWS:
Hiding likes impacts influencer reach and engagement
Instagram's testing of removing Like counts from posts appears to be negatively impacting influencer engagement and organic reach, according to influencer platform #paid.
Early data garnered from influencers in countries where Instagram is trialling hiding Likes shows a decline in the average number of Likes that their posts attract since the test launched. Meanwhile, a third of influencers sampled confirmed that the amount of comments on their posts had also dipped following the change.
New follower growth – another important indicator of influencer success to date – has also reportedly slowed for nearly half of the influencers.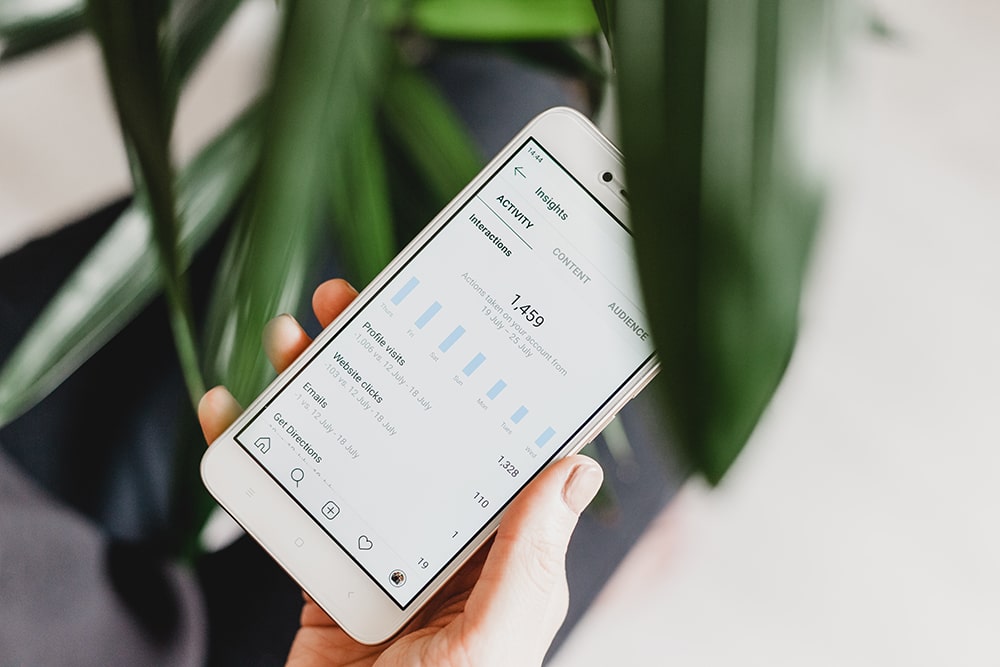 According to #paid, removing public Like counts has a detrimental affect on the engagement measure that determine a post's organic reach. Essentially, posts that would have previously performed well are now being hit by dents in engagement indicators which affect Instagram's algorithm.
Debate continues to play out over the impact of so-called demetrication on professional influencing. While respondents to #paid's report suggested they had received less inbound interest from brands recently, others believe that influencers have little worry about.
Analysis of the findings on econsultancy this week argues that effective influencer marketing boils down to accurate and consistent measurement of the most meaningful campaign metrics, coupled with savvy adjustments when the major platforms make their own changes.
Photo by Georgia de Lotz on Unsplash
about
InfluBase is a micro influencer agency based in Soho, London. We bring creators and marketeers together to create powerful partnerships. 
InfluBase is a division of ContentStars Ltd.