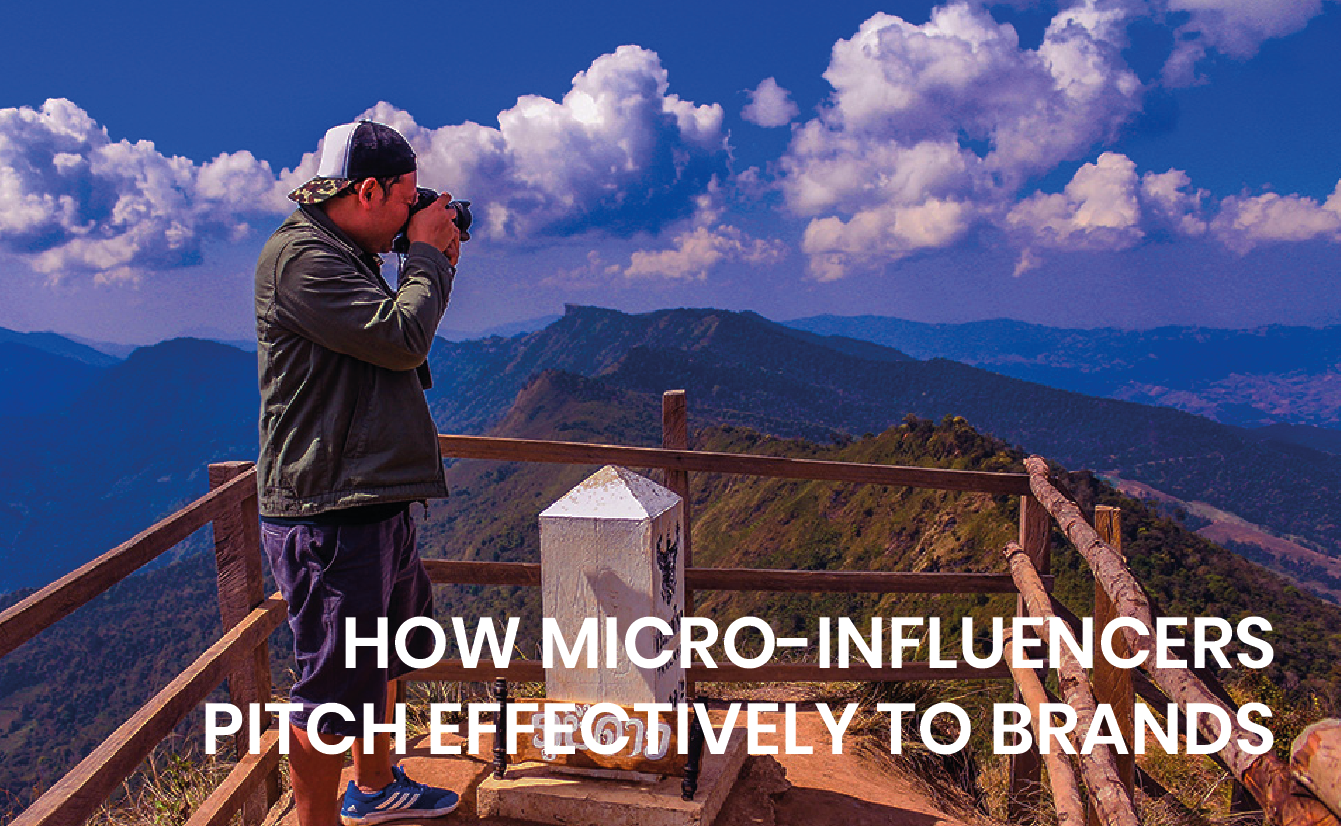 The good news for influencers is that you no longer need rack up hundreds of thousands of followers to secure brand deals. The trend for brands opting to work with micro-influencers (those with a follower count of between 1,000 and 50,000) is strong and only increasing.
You know more than anyone why this is. Micro-influencers have developed their reputation by working hard to nurture engagement and trust with their followers. In turn, they have built loyal and dedicated communities, presenting an attractive and potentially lucrative prospect for marketers.
At Influbase, we work with partners on both sides of the fence – brands looking to implement influencer campaigns and micro-influencers specifically wanting to secure profitable brand deals.
Newer influencers on the block tend to need some coaching in confidence skills as they start to seek out brand partnerships.
It's worth bearing in mind that brands are now actively seeking to work with micro-influencers. Evidence from previous campaigns has shown that micro-influencers are a safer bet to deliver the results they want.
All this said, the micro-influencer sphere is becoming increasingly competitive, so here follow some tips on how to be pitch perfect when approaching brands.
1. Research the brand before pitching
Just one of the elements that can make micro-influencers successful is their ability to align authentically with certain brands.
It makes sense to ensure a good fit between the brand you're hoping to work with and your own personal brand. The tone of voice and aesthetic of a potential partner will need to complement yours. As a guide, you should be able to imagine your content on their feed, as well as yours on theirs. Ideally, you will already be a follower of the target brand, but if not, do make sure you are following them before making first contact.
2. Tailor your pitch
Cut and paste emails will not suffice.
Having defined the complementary characteristics between yourself and a brand, you need to get busy crafting a personalised pitch that extols these.
Your pitch should succinctly convey why you are passionate about the brand, what you have in common (ideally including target audience members), what your audience responds well to and how you can help the brand achieve their desired results. The goal throughout is to build the brand's trust in you as a purveyor of their valued messaging in a way that will drive the results they need.
3. Be specific
What a good pitch does is to reassure a brand why and how you will help them to achieve their goals. A brilliant pitch gets inside the marketer's head to figure out their individual goals, whether they be to raise brand awareness, drive sales or inject a fresh stream of killer content around a product launch.
The easier you make it for the brand team to see that you can and will deliver this, the harder it becomes for them to decline.
4. Don't undervalue yourself
Some brands are a little slower on the uptake, and so may take a little convincing on the efficacy of influencer marketing. There's no harm in briefly outlining what influencer marketing is and how it works. Throwing in a well sourced statistic is helpful here.
Part of knowing your worth is defining your USP. Whether you are a particularly skilled videographer, photographer or have a knack for coming up with a catchy hashtag – show this in your pitch, backed up with examples of how you can tailor this for a particular brand.
Returning to the confidence issue, pre-pitch is the right time to assess and know your worth. Ideally, you will have been monitoring and tracking your performance, so you can show evidence of how your followers engage with you and take action.
And remember, social value doesn't lie in follower numbers, so be ready to share proof points of sentiment, such as from your DMs, emails and messages.
Essentially, a great pitch will be creative, specific, professional and purposeful. As a micro-influencer you are now operating as a business, so show that you mean business.
about
InfluBase is a micro influencer agency based in Soho, London. We bring creators and marketeers together to create powerful partnerships. 
InfluBase is a division of ContentStars Ltd.