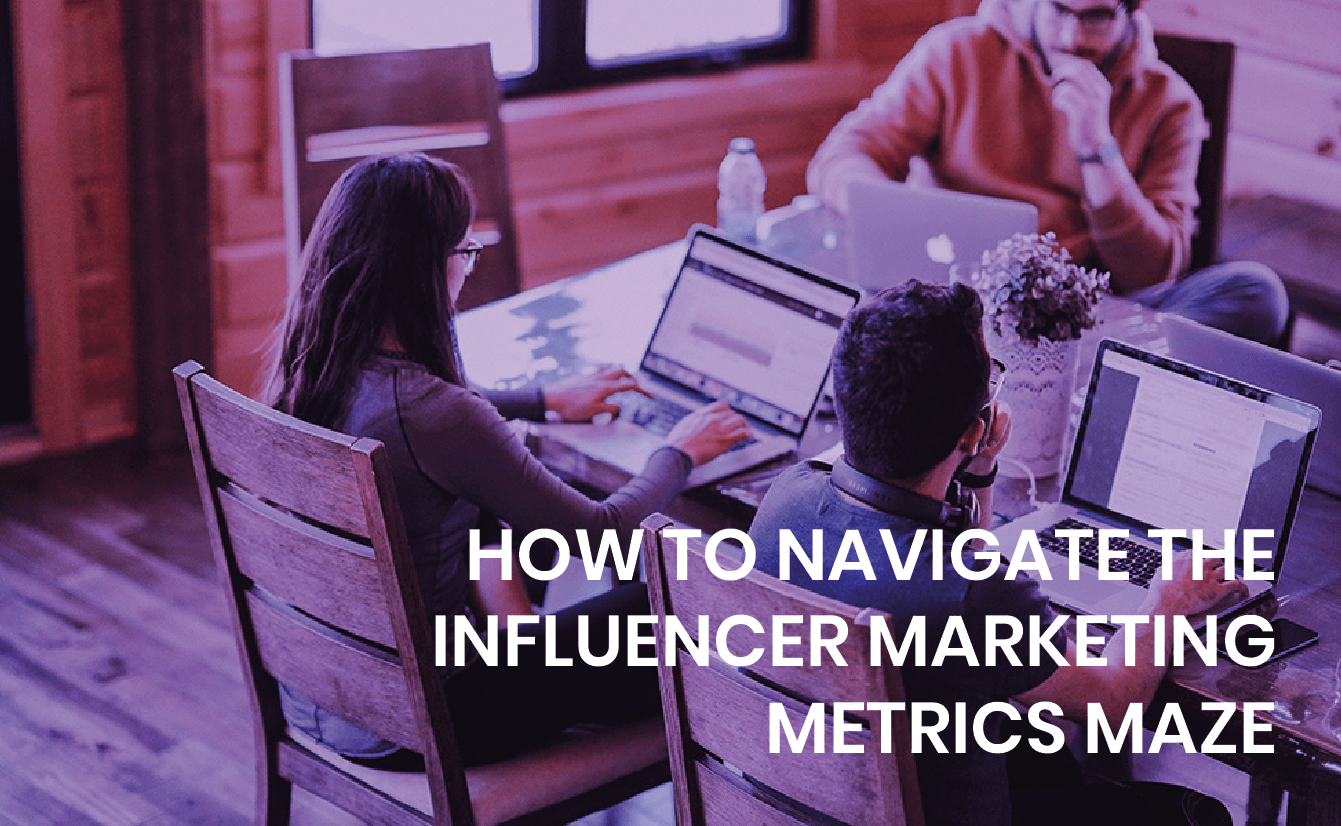 Website traffic, engagement rates, comments, likes, conversions: the sheer range and breadth of influencer marketing metrics can feel overwhelming. In this post, we explore the key metrics to be measuring and monitoring linked to specific campaign outcomes. So without further ado, let's help you navigate your way through the often bewildering metrics maze.
Know your goals
The starting point of any campaign performance measurement should be a clear specification and definition of its desired outcomes. This will be different for every brand and for each campaign.
Improving brand advocacy is a leading goal of influencer marketing worldwide as of Q1 2018, according to a worldwide survey by Statistica. Other objectives range from growing brand awareness, managing reputation and reaching new target audiences through to driving sales conversions.
Awareness building efforts
Impressions are a good starting point for determining how many times a piece has been viewed. The good news is impressions are very simple to track; you need look no further than Instagram Business for an overview. All you need to track Instragram stories or video content, meanwhile, is an Instagram account.
A couple of watch outs: it is advisable to ask for access to partner influencers' related screenshots and Instagram Story metrics for a fuller picture. You can request this as part of your initial agreement when setting up a partnership.
Exercise caution when drawing conclusions using impressions metrics alone. A single piece of content can rack up more than one impression per user. It is also impossible to gauge how somebody has perceived your content simply by being exposed to it. Think of your own absorption (or lack thereof) when scrolling through your Instagram feed.
Followers and website referrals
Follower growth rates are fairly self-explanatory and calculated as a percentage comparison of new followers to existing followers.
If your campaign is setting out to attract a new target audience, you'll want to dig deeper into the audience data. For instance, you could break down your audience demographics by the gender or location of new followers. The more detailed the information, the better your understanding of who your new followers are, as well as how this develops during the campaign.
Google Analytics is a useful starting point for keeping track of visits to your site, another useful measure of awareness. Referral traffic is a particularly valuable metric for influencer campaigns, since you'll want to know who is coming to your website via social links rather than search engines.
Brand engagement campaigns
Analysing engagement is the way in which most marketers measure the successes of their influencer activity, according to The Influencer Marketing Report by Business Insider. When increasing overall brand engagement is the main goal, clearly you'll want to measure rates of the desired engagement – whether likes, comments of like-follower ratio.
While the ongoing efficacy of this tried and trusted metric has been thrown into question of late with Instagram's trialling of hiding likes, we predict likes will remain a key determiner of engagement for brands and influencers for some time yet.
When conversion counts
As a bare minimum, brands hope to gain exposure from their influencer campaigns. But many marketers now want more. They hope to see a direct link between influencers and sales.
The clearest way to measure how influencers are impacting your sales if to use codes and links in your campaign. Tracking affiliate links that lead to converting clicks is easy, since the link flags the influencer's specific username.
If you're using discount codes as part of your effort, again giving influencer's personalised links will flag up how many sales their post has driven. Either way, if the goal is to drive sales you'll need to offer influencers something special and exclusive to promote in their content, something to woo consumers down the funnel towards conversion.
Keeping close tabs on your monthly revenue will also help you identify trends and gauge which approaches and tactics impact the bottom line.
Influencer marketing metrics matter
As with all forms of marketing, metrics matter when it comes to understanding the value and worth of influencer marketing. Influencer campaigns can add significant value to a marketing campaign, and the ability to track and measure this worth is increasing in line with the pressure on marketers to do so.
 Photo by Annie Spratt on Unsplash
about
InfluBase is a micro influencer agency based in Soho, London. We bring creators and marketeers together to create powerful partnerships. 
InfluBase is a division of ContentStars Ltd.