Bringing you the latest influencer marketing news from around the world, here is our pick of the best stories we've found this week.
Influencer Marketing in the Time of the Coronavirus
Influencer marketing proves extremely powerful in times of crisis if managed well and with significant expertise – and the emergence of feel-good stories of society can bring companies and communities together in our isolation.
Using Influencers For Good To Build Your Brand
Influencer and social marketing is booming in almost every consumer-facing industry … and now it's even seeping into the world of politics…
How the Coronavirus is changing the Influencer Business
Marketers and digital creators are adjusting to rapid changes in the influencer marketing industry as the coronavirus continues to spread globally.
How the Coronavirus is disrupting Influencer Marketing
For PR pros and brand managers, influencer marketing might be an important way to engage audiences that are flocking to digital platforms amid the COVID-19 outbreak.
These are the Influencers to Follow for the Ultimate WFH Style
Crack the WFH code with a little help from the 'gram…
Photo by Kseniia Ilinykh on Unsplash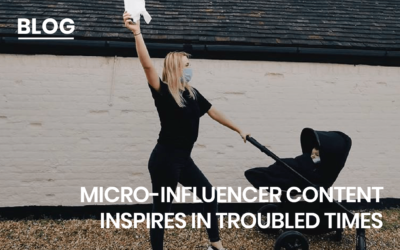 Hats off to mummy micro-influencers creating supportive, uplifting Instagram posts in these troubled times…
read more
about
InfluBase is a micro influencer agency based in Soho, London. We bring creators and marketeers together to create powerful partnerships. 
InfluBase is a division of ContentStars Ltd.